Banish Aches and Pains for Good With Cannabotech CBD Rub
Ever feel like your body's begging for a break from constant aches and pains? Cannabotech's Unwind Muscle Rub might just be for you. It's not just a quick fix for aches and pains, but a game-changing wellness routine that also focuses on prevention, not just relief. With a 20% discount just for our readers (code: UNWIND), it's time to say bye-bye to those pesky pains. Ready to dive in?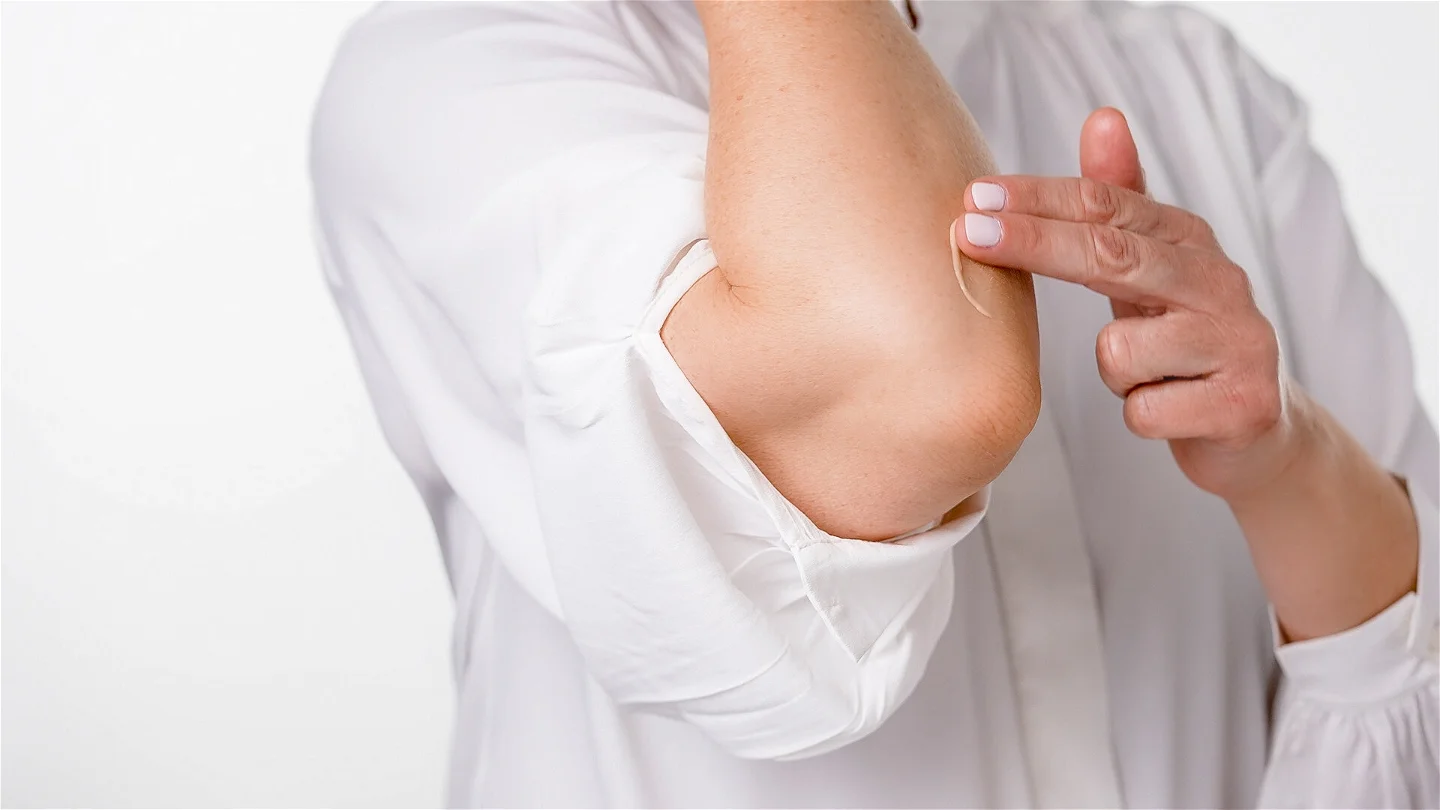 Trying to beat aches and pains after a long day at work is an unfortunately common problem. Whether it be back aches from slouching in an office chair, or just a stiff neck and shoulders from hunching over a keyboard all day, few are immune to these modern-day niggles.
In fact, almost a third of all Brits at any given time self-report that they are grappling with these issues. So if you're in this boat, you're definitely not alone.
Still, just because the problem of after-work aches and pains is common, that doesn't mean you should have to deal with them.
The good news is that, with a holistic approach to wellness that integrates movement, diet, and even new-age treatments like CBD rubs, there's a lot you can do to banish those aches and pains for good.
Let's take a closer look.
---
DISCOVER THE POWER OF CBD MUSCLE RUBS: For a limited time, Cannabotech has its Unwind Muscle Rub at a special 20% discount! Just use the code: UNWIND.
---
A Holistic Approach to Wellness
In recent years, CBD has been gaining massive popularity for its pain-busting anti-inflammatory properties. However, while CBD treatments are certainly better for you than reliance on traditional pharmaceutical painkillers, that doesn't mean it should be the be-all and end-all in your approach.
That's why we spoke to Cannabotech, a CBD specialist on a mission to approach wellness from a more holistic angle. And here, they are 100% in agreement. While CBD should be an integral component in your battle against aches and pains, that's not where the real battle lies.
Instead, the real focus should be on prevention, not just on treating symptoms. That's why they developed their Unwind Muscle Rub with the goal of boosting your overall well-being, to help fend off issues before they even start.
But what's their secret weapon?
Turns out, it's the integration of CBD with functional mushrooms. When combined in Cannabotech's scientific formulas, the two work together to boost your immune system, drastically improve your sleep quality and bring about deeper relaxation to help relieve built-up tension.
In short, the Cannabotech Unwind Muscle Rub is like a dual-action CBD superhero. It not only alleviates those sore muscles, but also contributes to overall wellness, helping prevent the aches and pains to begin with.
---
DISCOVER THE POWER OF CBD MUSCLE RUBS: For a limited time, Cannabotech has its Unwind Muscle Rub at a special 20% discount! Just use the code: UNWIND.
---
What Sets Cannabotech Unwind Muscle Rub Apart?
With CBD oils being a dime a dozen these days, it takes something special for one to stand out these days. But this is where the Cannabotech Unwind Muscle Rub seriously impresses, as it's not "just another CBD oil."
Don't forget, unlike other formulas on the market, Cannabotech blends functional mushrooms alongside soothing CBD, meaning it's doing a whole lot more than just treating inflammation. Functional mushrooms have been shown to boost immunity while also delivering a massive range of benefits. These benefits include improved gut health and better sleep quality, to name just a few.
Combine all this with the proven benefits of pure CBD oil, along with a calming blend of essential oils to deepen the relaxation experience, and what you have is definitely not "just another CBD oil."
---
GRAB 20% OFF CANNABOTECH UNWIND MUSCLE RUB: For a limited time, Cannabotech has its Unwind Muscle Rub at a special 20% discount! Just use the code: UNWIND.
---
Here's Why Functional Mushrooms Make All the Difference
If you're yet to hear about functional mushrooms, you might be wondering what's the hype around the Cannabotech CBD with functional mushrooms blend. So let's break down this magical mix.
Of course, it all starts with CBD oil, already well-known for its antioxidant-rich and calming properties that work wonders on tired, tight muscles. This base CBD oil is then topped off with blend of different functional mushroom varieties, including Chaga, Reishi, and Cordyceps.
In case these names all sound like Greek to you, here's what they're all about.
Chaga: Chaga is known as the "King of Medicinal Mushrooms" as it's packed with bioactive compounds. A powerhouse of antioxidants, its benefits go well beyond relieving soreness, aiding overall health and wellness.
Reishi: Often called the "Mushroom of Immortality," Reishi is loved for its ability to promote improved blood circulation while further helping to relax muscle soreness. It's rich in antioxidants and plays a significant role in supporting the immune system.
Cordyceps: Cordyceps is famed for enhancing oxygen uptake by the body, promoting muscle relaxation and recovery. It's also a natural energizer that can boost physical performance and overall health.
In a nutshell, this unique formula is designed to not only help you unwind and recover, but also boost your overall well-being. It's not just about temporary relief, but the sort of lasting wellness that actively helps to prevent aches and pains to begin with.
---
BOOST YOUR WELLNESS WITH CBD + FUNCTIONAL MUSHROOM: For a limited time, Cannabotech has its Unwind Muscle Rub at a special 20% discount! Just use the code: UNWIND.
---
Real Results That Speak For Themselves
Let's face it. Life's too short to be weighed down battling muscle aches and pains. And while we'll forever be massive believers in CBD, whatever formulation you choose, we're even bigger believers in the power of preventative care and holistic wellness.
That's why when Cannabotech's Unwind Muscle Rub came onto our radar, we soon realized it was so much more than just another CBD oil. The unique blend of potent functional mushrooms working in synergy with high-potency CBD oil takes things to a whole new level.
But hey, don't just take our word for it. Check out what real users have to say about the Unwind Muscle Rub.
One user called it their "game-changer."
Another said "the cbd rub really helped my back issues, use it everyday before I train and couldn't be happier with the results! Will be purchasing again."
But why read about it when you can see for yourself?
---
DON'T MISS OUT ON LIMITED 20% OFF PROMOTION: Embrace the wellness routine you deserve while saving money. Grab the Cannabotech Unwind Muscle Rub at 20% off. Just use the code: UNWIND.
---
__
(Featured image provided by Cannabotech)
DISCLAIMER: This article was written by a third party contributor and does not reflect the opinion of Born2Invest, its management, staff or its associates. Please review our disclaimer for more information.
This article may include forward-looking statements. These forward-looking statements generally are identified by the words "believe," "project," "estimate," "become," "plan," "will," and similar expressions. These forward-looking statements involve known and unknown risks as well as uncertainties, including those discussed in the following cautionary statements and elsewhere in this article and on this site. Although the Company may believe that its expectations are based on reasonable assumptions, the actual results that the Company may achieve may differ materially from any forward-looking statements, which reflect the opinions of the management of the Company only as of the date hereof. Additionally, please make sure to read these important disclosures.