Hair Loss Supplements — Sorting Science From Snake Oil
When it comes to hair loss supplements, there are plenty of products that are just downright scams. But that's not to say they all are. The real problem is sorting the snake oil from the science. So how do you sort the snake oil from the science, especially when plenty of hair loss supplement scams borrow from sciencey language when making their bold claims? Here, we show you what to look out for.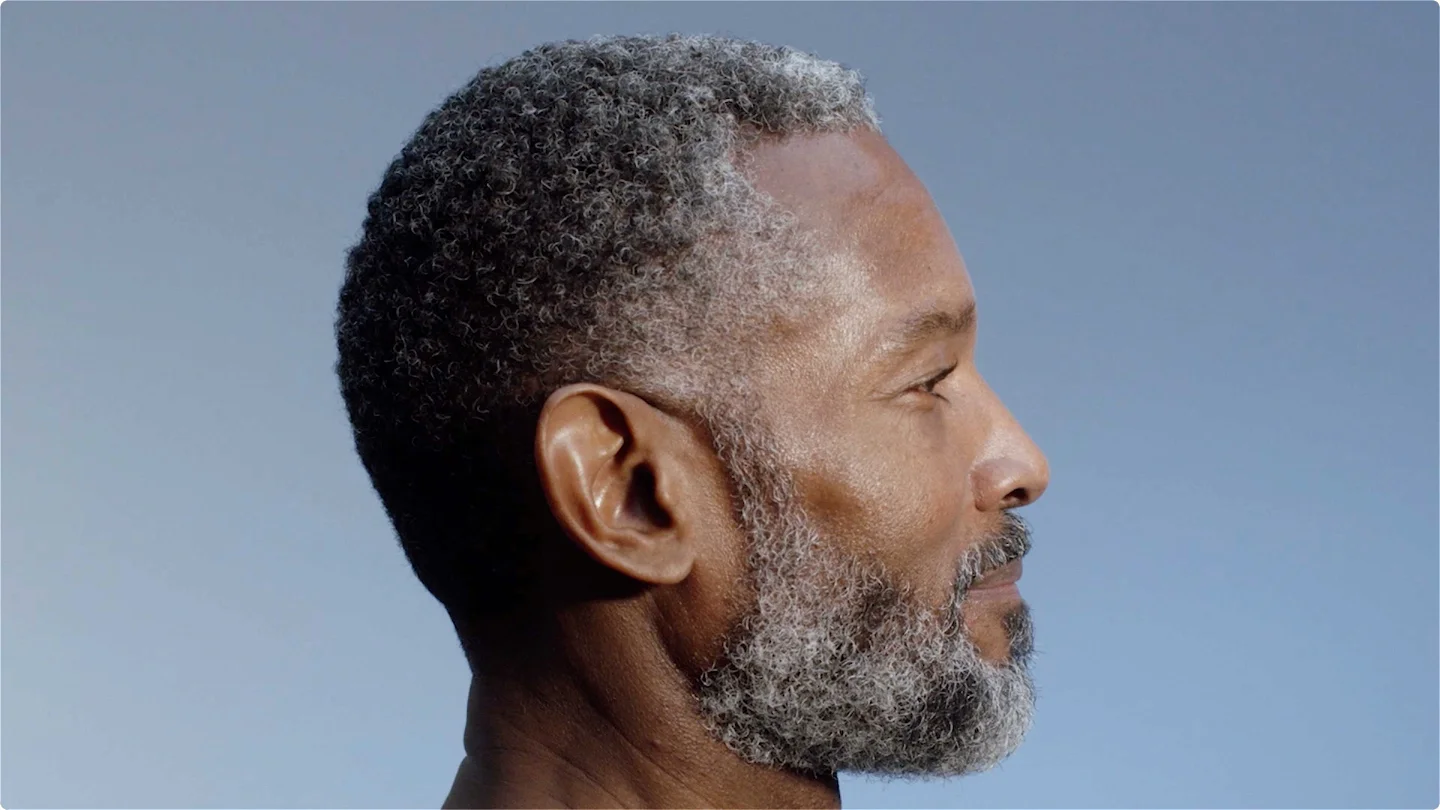 Like with any other supplement, the world of hair loss supplements is saturated by products backed up by hyperbole at best, and snake oil sales tactics at worst. And quite frankly, some are just downright scams.
But, like with any other supplement, some hair loss supplements do deliver the results they promise. The real problem is finding what works, and what doesn't.
Of course, the trick here is to look for hair loss supplements that can back their claims up with scientific evidence. However, while scientific evidence is the only standard that matters, it's also important to remember that not all scientific evidence is created equal. In fact, when abused the wrong way, so-called science can be quite deceptive.
Here, we're going to take a look at what you need to know when shopping for hair loss supplements. We'll start out by covering the red flags you need to look out for. And to finish, we'll show the only scientific standard that really matters.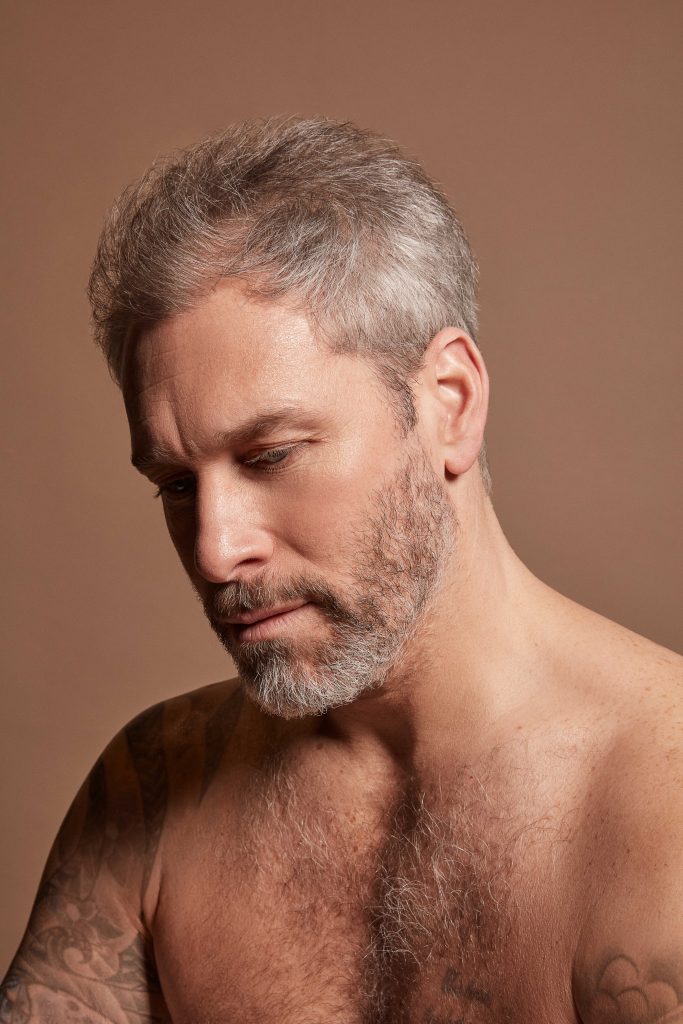 Red Flags to Look Out for in Hair Loss Supplements
When shopping for hair loss supplements (or any supplement, for that matter), there are numerous red flags that should instantly set off the snake oil alarm bells.
The Obvious Red Flags
For starters, there are obvious red flags. For example, anyone that presents their product with a pitch that uses wording like "ancient remedy for hair loss" or "bizarre baldness cure" has something to hide. That is, of course, unless they quickly follow up the clickbait headline with some gold-standard science (more on what that science is later).
But this is rarely the case. Instead, most only go on to set off more red flags, although some are more subtle than others. The worst offenders here are the ones that resemble science but fail to say anything about how well a product actually works.
The Subtle Red Flags
As for what the subtle red flags look like, many revolve around sciencey-looking claims that turn on subtle word plays and false equivalences. Take a few of these, for example, which are paraphrased from real hair loss supplement sales copy:
'Our hair loss supplements distill the expertise of leading nutritionists into a line of high-performing treatments.'
'Our hair loss supplement is empowered by bioavailable, naturally derived nutrients of clinically proven quality.'
'Our products are manufactured in stellar FDA, CGMP, and GMP-approved facilities.'
'Our products are third-party tested to guarantee strength, quality, and purity.'
'Considering that one clinical study showed that x% of a target population lose hair due to a deficiency in our one magic ingredient, it's no surprise that our hair loss supplement is rich in that one magic ingredient.'
Do you see what each of these claims is doing? Each is rich with 'sciency' words: "FDA approved," "leading nutritionists," "third-party tested," "clinical study," etc. However, each manages to sidestep around saying anything concrete about the product's efficacy.
In fact, the only claim that comes remotely close to proving the product's efficacy — the "one clinical study" one — still completely fails. Yes, that one obscure study may have shown that deficiencies in that "one magic ingredient" correlated with hair loss. But that study also said nothing about the efficacy of stuffing that one magic ingredient into a pill or cream, much less that company's specific formulation.
The Scientific Gold Standard for Hair Loss Supplements
When it comes to hair loss supplements, there is only one scientific standard that matters — direct clinical testing of the specific hair loss supplements in question. If a company can't back its hair loss supplements with that, then they're not even worth your time and energy.
Here, the key part to remember is that the clinical testing must be conducted directly on the hair loss supplements in question. Clinical testing of, for example, a particular active ingredient is practically useless — it fails to take into account the thousands of variables that come into play in real-life usage.
For example, imagine a clinical study that says a magic ingredient is 70% effective in reversing hair loss. While the headline claim might be true, it also conceals a bunch of questions that all come into play when determining whether hair loss supplements are effective. For example:
At what dose and (just as importantly) at what frequency was the supplement administered?
How was the supplement administered? Simply saying "orally," for example, is not enough. Maybe the study used time-release capsules, while the product being sold uses a simple capsule that releases everything at once.
What interactions do other active ingredients in the final commercial product have with each other? Do they work synergistically with one another? Or do they actively cancel each other out?
These are just a handful of examples that affect real-world usage of hair loss supplements. And while there are many more, they all highlight the main point. The only clinical testing that counts is direct testing of the specific hair loss supplements in question.
Here's What a Scientifically-Backed Hair Loss Supplements Looks Like in the Real World
While everything we've covered above seems simple enough in theory, finding a product that meets the scientific gold standard for hair loss supplements is easier said than done. After all, in a world where slick graphics and catchy sales copy are obligatory for a product to even be noticed, many hair loss supplements soon start looking a bit same-same.
However, while sorting the wheat from the chaff isn't so obvious at first, awareness of what to avoid (see the red flags from before) also reveals what legitimate products will say. To illustrate, let's look at a couple of examples. Again, these are paraphrased directly from a real products sales copy:
'Our hair loss supplement is clinically proven to improve hair health and quality, support new growth, and combat thinning, damage, shedding, breakage, and loss.'
'In a double-blind clinical study vs placebo of 60 subjects during a 12-week period, participants using our hair loss supplement saw hair count increase by 56%.'
Immediately, you should notice the difference between these examples and those given earlier as examples of red flags. Here, there are no attempts to bamboozle the reader with sciency words like "leading nutritionists," "FDA-approved facilities," or any of that fluff. And there are no attempts to draw false equivalences with other tangentially-related clinical studies.
Instead, these claims strictly address the clinically-proven results obtained using this company's specific hair loss supplements. Moreover, one of them even reveals a few details of how those clinically-proven results were obtained (double-blind vs. a placebo). In short, this is what hair loss supplements that you can trust look like.
The Company Behind the Science-Backed Hair Loss Supplements — Augustinus Bader
As already mentioned, the sales copy examples used in this article have all been paraphrased from real-life examples. And while we're going to do the decent thing and avoid naming and shaming the source of the red-flag examples, we have no such qualms about revealing the name behind the good examples given above — Augustinus Bader.
More specifically, these examples were lifted directly from the company's Hair Revitalizing Complex — a three-a-day supplement setting a stellar example of how the hair loss supplements industry should (but quite often doesn't) behave.
As for the cited clinical study in our paraphrased example, that really did happen, and there was no paraphrasing involved when we said that participants saw a 56% hair count increase. That result is real, as are the following findings from the same study:
The Hair Revitalizing Complex hair loss supplements reduced hair damage by 98% vs. only 1% for the placebo.
The supplement increased hair shine by 100% for participants taking the Hair Revitalizing Complex vs. only 5% for participants taking the placebo.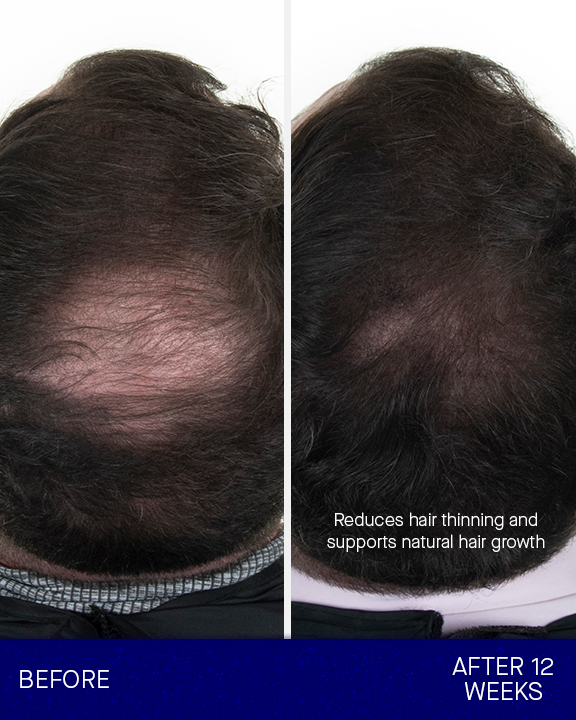 Visit the Augustinus Bader website for more information on this study or to purchase the Hair Revitalizing Complex hair loss supplements with free worldwide shipping.
__
(Featured image provided by Augustinus Bader)
DISCLAIMER: This article was written by a third party contributor and does not reflect the opinion of Born2Invest, its management, staff or its associates. Please review our disclaimer for more information.
This article may include forward-looking statements. These forward-looking statements generally are identified by the words "believe," "project," "estimate," "become," "plan," "will," and similar expressions. These forward-looking statements involve known and unknown risks as well as uncertainties, including those discussed in the following cautionary statements and elsewhere in this article and on this site. Although the Company may believe that its expectations are based on reasonable assumptions, the actual results that the Company may achieve may differ materially from any forward-looking statements, which reflect the opinions of the management of the Company only as of the date hereof. Additionally, please make sure to read these important disclosures.