New Amgen cancer research stimulates biotech stock
Amgen's AMG 510 was a highlight at the 2019 American Society of Clinical Oncology meeting.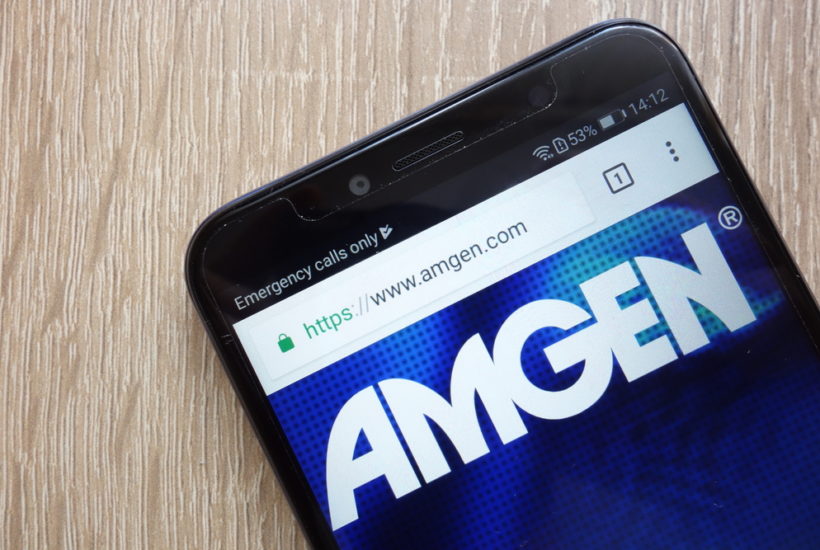 Earlier this month, Amgen presented positive data about an experimental cancer medicine at the 2019 American Society of Clinical Oncology meeting. According to Amgen researchers, the experimental drug used in clinical trials—called AMG 510—is responsible for stunting tumor growth in lung cancer patients.
The medicine targets a type of gene called KRAS, also known as a KRAS mutation. Scientists believe these genes cause select types of cancer, as they appear in many patients with pancreatic, lung and colorectal cancers. Half of the patients involved in the early-stage trial saw their tumors lessen thanks to the medication. They were treated for seven to 27 weeks and will continue their treatment going forward.
Naturally, the results are incredibly positive for a swath of biotech companies, and the news has contributed to a boost in related stock values. More specifically, Mirati Therapeutics—one of the smaller biotech companies developing such drugs—has seen a slight jump in their stock values since the team at Amgen presented their findings.
More research will be necessary before the medication is widely accepted and mass produced. That said, these findings are still excellent news when it comes to combating pancreatic, colorectal and lung cancers.
What now?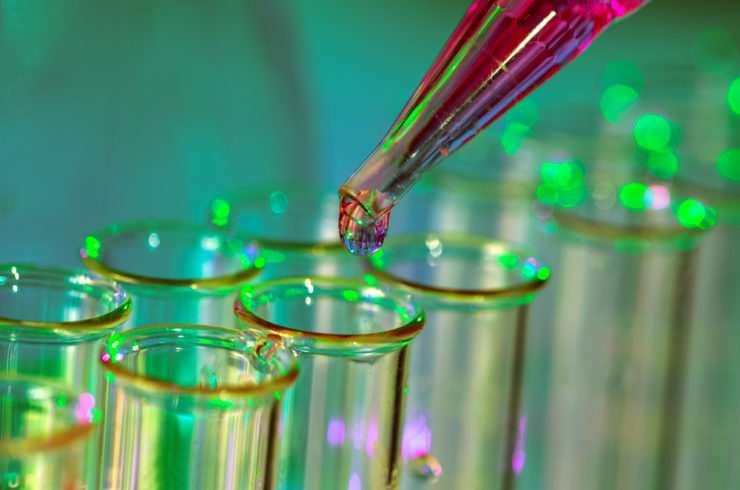 KRAS gene exploration has been a target for potential pharmaceuticals for decades, but certain conditions have made it nearly impossible to engage through conventional medications. Until recently, KRAS has been near-undruggable because it contains small molecule binding pockets on its protein, which are too small to do anything with. AMG 510 achieves its success by exploiting a hidden groove on the gene's protein surface.
After more testing—and once its effectiveness is improved—Amgen will need to supply the drug to a large audience through mass production. The company must acquire the necessary certifications before then, so there's no telling exactly how long it will take before the public can begin accessing the medication.
According to Amgen, the length of time it takes to move from the end of clinical trials to the acquisition of regulatory approval varies widely. Even if the trials themselves turn out successful, regulatory bodies could still lengthen the process if they question the sufficiency of the outcome, a representative said.
Additionally, an Amgen representative explained that other factors could hinder the eventual release of medication, including the discovery of "safety, side effects or manufacturing problems" with new products or devices. These issues can even be discovered even after a public release, further delaying its availability.
All told, it's quite implausible at this point to provide an accurate release window for this particular medication, especially considering the number of trials that must still be conducted.
However, it's always good news to hear that experts are inching closer to a suitable cure for common forms of cancer. Lung cancer is, by far, the leading cause of cancer-related deaths among both men and women. It's also the second leading cause of cancer overall. Pancreatic and colorectal cancers are less common, yet they still affect a significant portion of the population.
Biotech stocks now on the rise
Over the last few months, biotech-related stock values had actually been decreasing. Many in the industry had been concerned about the future of the health care landscape due to increasing government regulations in the medical field, particularly in regards to newer technologies and medical solutions. Investors clearly felt the same way.
But the recent Amgen news has the market back on track. The entire biotech sector is up nearly 12 percent for the year-to-date compared to years past.
(Featured image by DepositPhotos)
—
DISCLAIMER: This article expresses my own ideas and opinions. Any information I have shared are from sources that I believe to be reliable and accurate. I did not receive any financial compensation for writing this post, nor do I own any shares in any company I've mentioned. I encourage any reader to do their own diligent research first before making any investment decisions.