How Chronic Traumatic Encephalopathy devastates an athlete's health and life
Almost all former NFL players have developed symptoms of Chronic Traumatic Encephalopathy due to unnecessary blows to their head.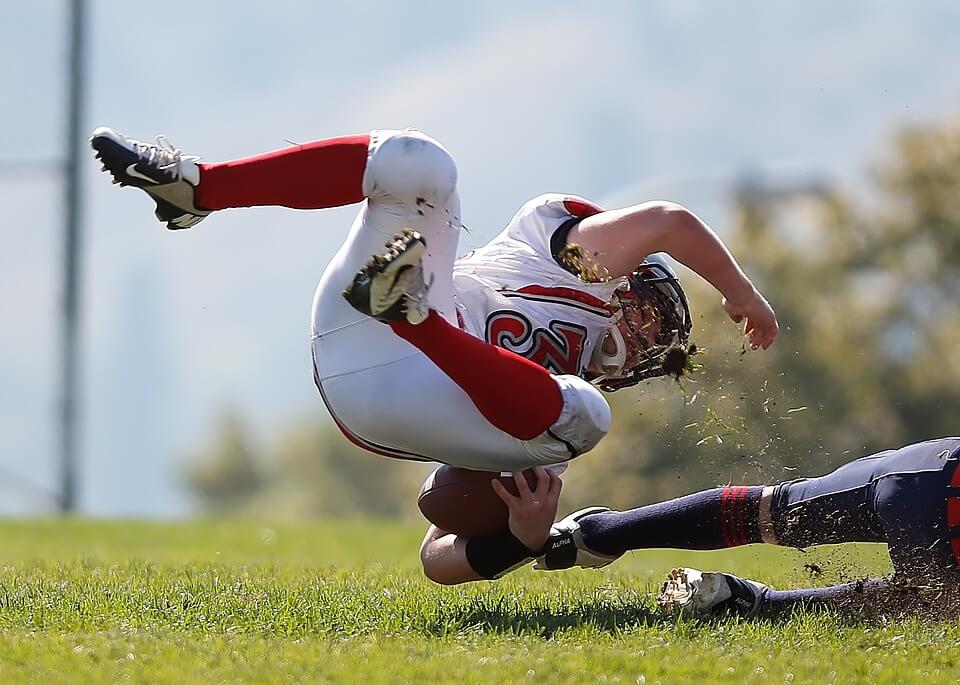 Will Smith starred in "Concussion"—a true-to-life film about the injuries sustained by NFL players when they receive repeated blows to the head. The film also discusses breakthrough findings that came from the study of this issue.
The movie revolved around Dr. Bennet Omalu (played by Smith) who discovered the presence of tau proteins inside the brain of a dead football player. According to Biography, this led Omalu to coin the term "Chronic Traumatic Encephalopathy," or CTE. Omalu submitted a report to NFL about the risks of repeated blows to the head among players but the league criticized him and pointed out many flaws in his study.
Omalu's study gained polarizing reactions from the league, players and medical profession. However, a recent study would likely put doubts to rest. Per Reuters, a study led by Boston University School of Medicine assistant professor of neurology Jesse Mez claims 99 percent of ex-NFL players showed symptoms of disease linking aggression and dementia as consequence of repeated blows to the head.
"The data suggest that there is very likely a relationship between exposure to football and risk of developing the disease," Mez said. CTE's manifestations include depression, anxiety and memory loss, which may lead to substance abuse and suicide. Meanwhile, the NFL has softened its stance on CTE and pledged $100 million for its continued research.
In an article published by The Graham Company, an insurance firm, it details why CTE could pose a problem for both the athlete and insurers. Athletes are playing their whole lives, which means they are exposed to blows to the head early in their careers, sometimes, even before turning pros. The symptoms of CTE do not show itself until later, mostly at the tail-end of their careers.
An ex-pro player sued his alma mater for $7.5 million, allegedly for medical bills, loss of potential income and pain. The player suffered a concussion during his freshman year, however, his alma mater turned a blind eye which led to more exposure to unnecessary blows to the head. The player was forced to end his NFL career early due to complications of CTE. The school settled the charges and paid the player in full.
There is also the issue of occurrence versus claims-made coverage. Most insurance policies are only triggered when a claim is made. However, the case is different for occurrence policies, which requires knowing the exact date when the injury happened. This makes it difficult since CTE injuries do not usually manifest themselves early.
It is important to note that not only NFL players are susceptible to CTE injuries. Mixed martial artists, baseball players, hockey players, boxers and even wrestlers all have increased chances of developing CTE due to the activities in their sports.
Concussions and Chronic Traumatic Encephalopathy need more research and discussion. Players who have devoted their whole lives need not suffer after their career is over. Safety of a player must be given priority. After all, they could not give their best when playing, thinking about their safety and well-being while doing the things they love doing.