3 steps to a compelling value proposition for your startup
Talking to your customers can help you define what your brand can uniquely offer to the market.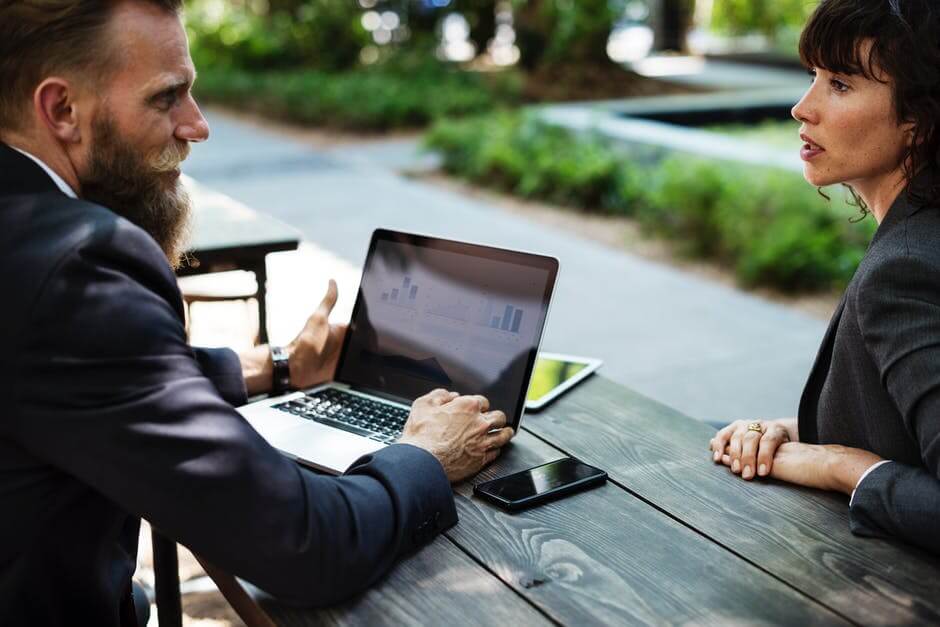 Three words. That's all it took for an entrepreneur to communicate the value of her product to customers.
The words: single-cell Western. A piece of biology only her customers would understand and get excited about.
Kelly Gardner, co-founder of Zephyrus Biosciences used this to great effect. One short sentence to convey a unique value proposition to the right audience. Result: Gardner's company got acquired by Bio-Techne Corporation (NASDAQ:TECH).
Here's the thing: many research-based startups depend on an arcane piece of intellectual property. Something only a specific audience would understand. So by necessity, they get a ton of practice articulating their value propositions. To share some of their insights, I interviewed three startups who went through a highly demanding science commercialization program called I-Corps.
How do you craft a value proposition so compelling your customers drop everything and pay attention? Try these steps:
Step 1: Learn your customer's language through conversations.
Yes — conversations with potential customers. The most efficient way to get synchronized with your target audience and see how much the thing you want to build matters to them. Silicon Valley entrepreneurs call it customer discovery. You should already be hard at work on this.
Here's the thing: the more you talk to customers, the more you will talk like them. Which helps immensely, because you need your startup's core value proposition articulated in their language.
Entrepreneur Ben Hamlin went through this. When he founded his local job search company Localwise, he talked to countless small businesses in the San Francisco Bay Area. The problem: how many do you talk to until you know you possess accurate data?
His method:
"When do you stop interviewing? You do it until you know what they're going to say."
A deceptively simple test you can apply to your own business — starting right now. Next time you talk to a customer, can you predict their next response? If not, you're not there yet. Keep talking.
And look: don't waste even a single conversation.
Step 2: Test a phrase during every conversation.
Every time you talk, put your value proposition into play. Get your customer's input on what you think their problem is and how to solve it.
Example: say you made a tool to help artists create websites to show off their portfolio. How would you articulate its value proposition? It might simply be to "save time making websites, so you can focus on your art." But look: in the end, neither you nor I have a clue. Only your customer does. So if you then speak to an artist, you put this statement into play and ask them how much sense it makes to them.
And look: matters not how short, your value proposition conveys a story. The better you convey the story of your startup, the more you hold people's attention.
Pete Frischmann, co-founder of Sepion Technologies points out the need for you to have a story, to begin with. Especially when you pitch investors:
"My focus right now is to sell our vision to potential investors. You can essentially still do customer discovery with venture capitalists."
A dose of wisdom here. Do not view potential investors as people you simply need to pitch. Instead, start to learn their language and worldview—just as you would with customers. Then, you get to use your story to connect in a way that makes sense to them.
Next: make your story go further. Go to people who already serve your customers.
Step 3: Use your value proposition to connect with potential collaborators.
With a concise, resonant sentence in hand, you have an advantage. Use it. Connect with potential strategic partners, employees, connectors, you name it. Collaborators of every kind. Anyone relevant to your target customer.
Why do you have an advantage when you chisel out a clear value proposition? Simple: you already know your potential customers respond to it. Where most entrepreneurs have guesses, you have data. Thus, potential collaborators will pay attention.
A strong, well-articulated value proposition can even help you build a team.
When Harsh Vathsangam founded cardiac rehab company Moving Analytics, customers kept asking him for scientific evidence to prove his rehab programs would work. So he went to a research team at Stanford University and constantly nagged them about what their research was.
Eventually, they joined his company.
The point: Vathsangam approached the research team with a solid articulation of his customer's problems, what they respond to, the words they use—you name it. He brought them an opportunity to commercialize their research without having to start from Square One.
Same for you. Pick someone in your industry who could take your company to the next level. Go ahead and connect. Find an opportunity to collaborate. If you've done the work, they will detect it and welcome your ideas.
You got one sentence, entrepreneur. One shot to wow the person in front of you and thus take a big step to the realization of your great vision. Do the work, so you can make it count.
—
DISCLAIMER: This article expresses my own ideas and opinions. Any information I have shared are from sources that I believe to be reliable and accurate. I did not receive any financial compensation in writing this post, nor do I own any shares in any company I've mentioned. I encourage any reader to do their own diligent research first before making any investment decisions.