Construction demand high in the US amid labor shortage
The construction industry in the U.S. is growing, but it is lacking skilled construction workers. How does the sector plan to address the shortage?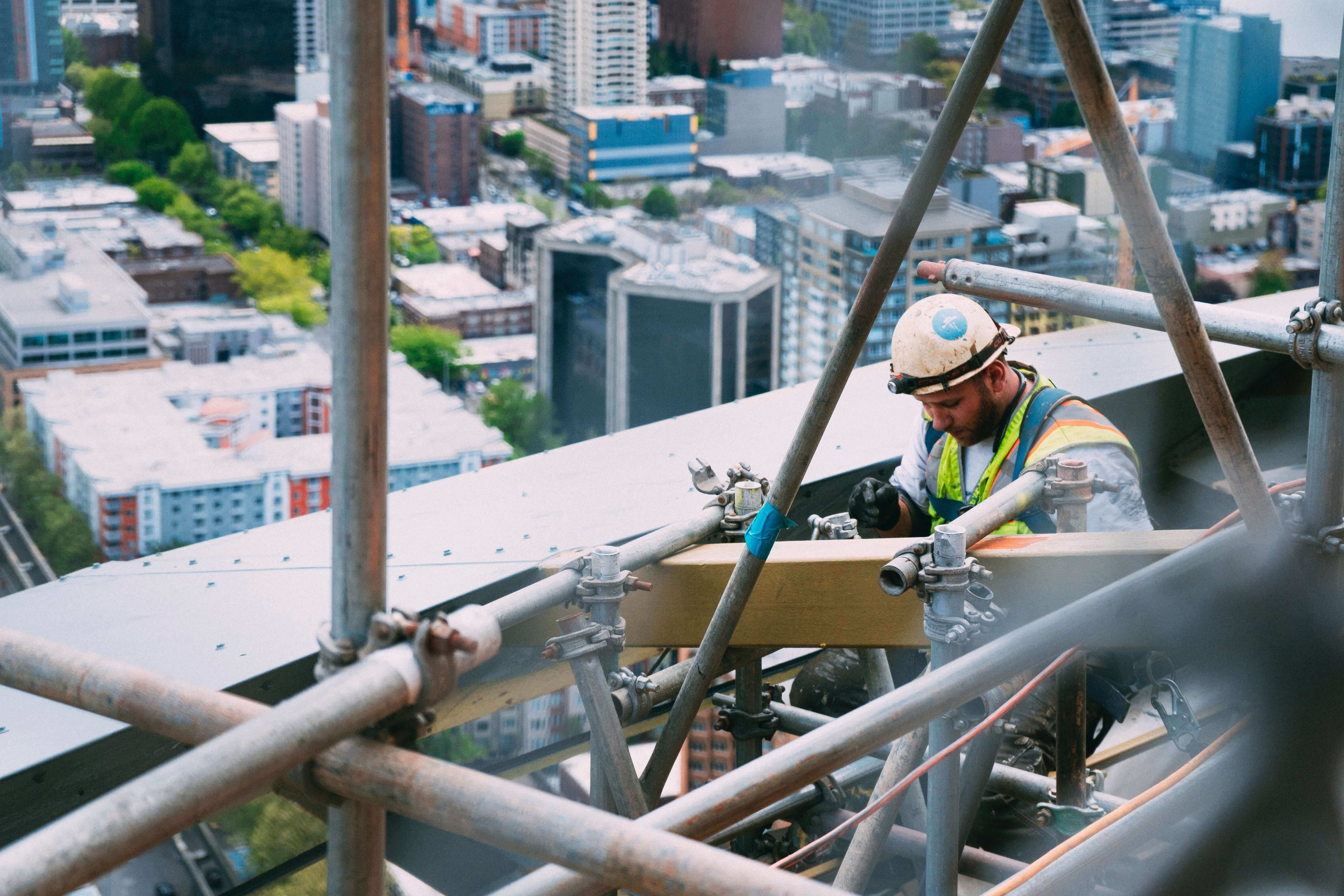 Demand for construction projects is at an all-time high in the U.S. But construction firms cannot respond aggressively because of the lack of skilled workers. With no relief in sight, there is great angst!
Spending on new construction projects reached $1 trillion by the end of 2017, but we'll not see that again in 2018. The construction workforce has significantly dwindled, and the labor pool is graying. Currently, the average age of a skilled construction worker in the U.S. is about 50 years.
The Associated General Contractors (AGC) indicates that 45 states and the District of Columbia added construction jobs over the past year. And the number of new job openings is escalating weekly. The bad news is that 80 percent of U.S. construction firms are unable to find enough qualified construction workers to fill the jobs already posted. AGC is now calling on federal officials to double the federal government's investment in career and technical education over the next five years.
The construction labor shortage is already impacting government significantly. Construction projects may be delayed indefinitely. If that happens, existing infrastructure will continue to deteriorate and maintenance costs for new facilities will escalate. Taxpayers will ultimately see higher costs because of this.
To help address the labor shortage, long-shuttered shop and vocational classes in public schools may be resurrected and an anticipated uptick will likely impact construction management programs on community college campuses. Construction industry executives hope to change the mindset that a college degree is a "must" for good-paying jobs. They want young men and women to realize that college is not the only option. The AGC message is that in the time it takes to earn a college degree, an individual participating in vocational programs or apprenticeships promoted by the construction industry can go directly into high-paying jobs with an abundance of opportunities for career advancement.
Oregon construction firms have worked closely with state legislators in recent years to get $10 million to $20 million in state funds dedicated to vocational, technical and shop classes in public schools. That has allowed construction to begin a promising rebound.
The Oregon Department of Transportation (ODT) has its own workforce development program designed to ensure that it has enough construction workers to meet highway construction demands. The agency trains future transportation workers through on-the-job training and construction apprentice programs. Training options are diverse – carpentry apprentice programs as well as instruction programs for cement masons, ironworkers, laborers, operating engineers, pile drivers and painters. Dallas and Fort Worth construction industry leaders are leading efforts to increase shop classes in Texas schools. They also support community college construction management programs. Collin College near Dallas has responded by offering a new associate's degree in construction management that began this fall.
In an attempt to increase the construction workforce in Vermont, the state's Agency of Education recently endorsed a nationally recognized curriculum used by schools, colleges and industry employers to develop construction career pathways. The state agency works with regional Career Technical Education centers to develop construction trades credentialing and to expand the program to include plumbing, electrical and HVAC training.
The decline in workers, of course, has been significantly impacted by immigration reform. AGC is now trying to make it easier for foreign workers, who make up 25 percent of the workforce, to remain in the U.S. to help provide construction assistance. Since that may or may not be successful, the industry is also pushing to expand industry apprenticeships for students and provide job training for all would-be construction workers. More funding at the state and federal levels of government are desperately needed. Rebuilding and expanding training for construction workers will, hopefully, reverse many of the declining trends, but that will take time. Delays will slow economic prosperity throughout the country.
The inadequate supply of construction workers to meet construction demands will eventually impact every state and regional economy. It will also eventually result in higher taxes, tighter budgets and sluggish economies. These are the types of delays that translate into increased costs…and that's something public-sector officials can ill afford.
—
DISCLAIMER: This article expresses my own ideas and opinions. Any information I have shared are from sources that I believe to be reliable and accurate. I did not receive any financial compensation for writing this post, nor do I own any shares in any company I've mentioned. I encourage any reader to do their own diligent research first before making any investment decisions.