Consumers may have to worry more about Mulvaney over burgeoning prices
Mulvaney is risking the protection of consumers with his desire of shutting down the database for complaints of consumers regarding financial companies.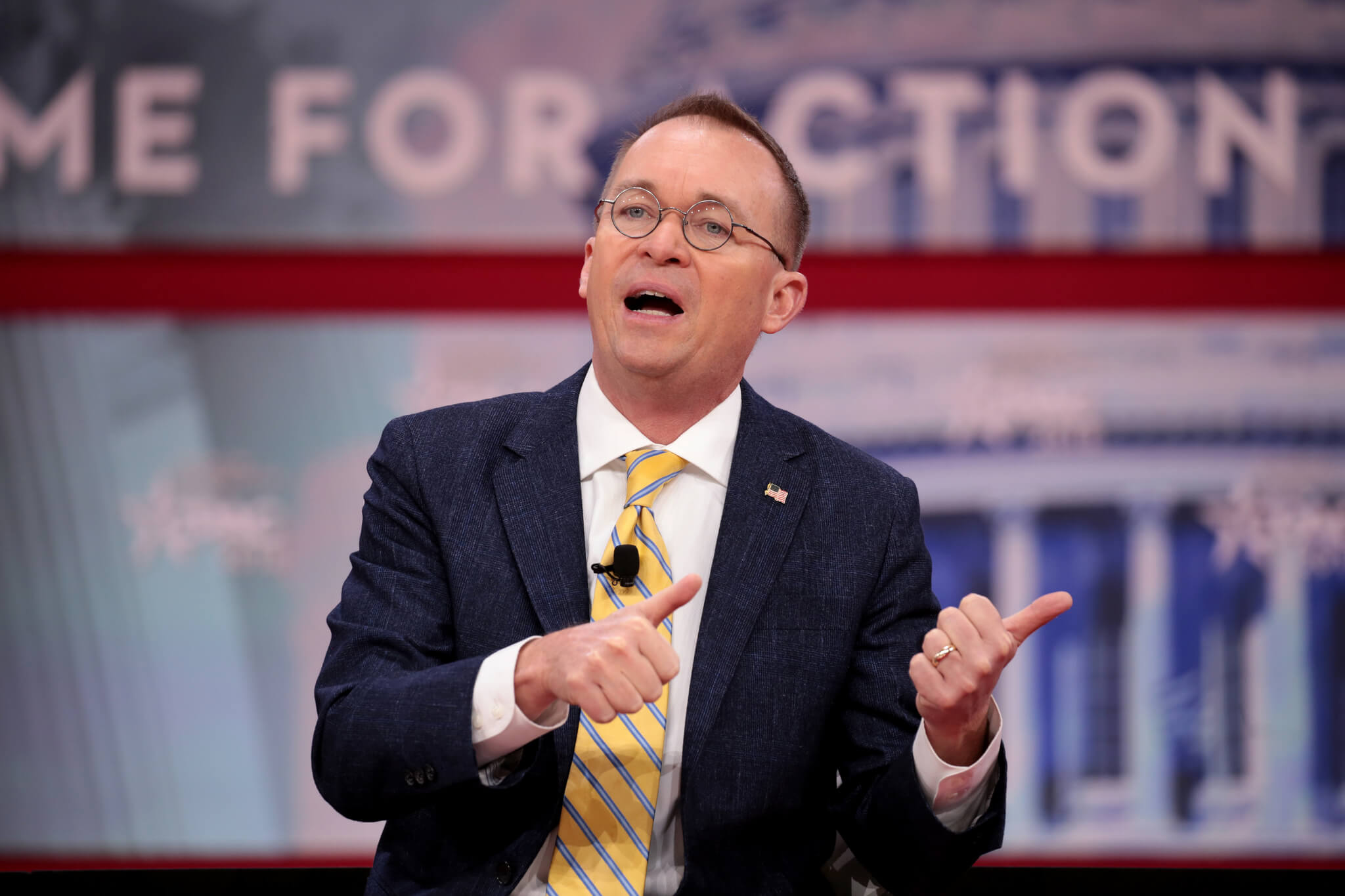 The Trump administration seems to be busy putting a bigger burden on American consumers. On top of skyrocketing prices of goods and services, they will now have to deal with a new predicament: Consumer Financial Protection Bureau (CFPB) acting director Mick Mulvaney.
Those pushing for a more informative government-owned database system will find some frustration in Mulvaney's mutual feelings with the financial industry towards a collection of complaints from consumers, according to a Bloomberg column report.
Mulvaney wants to shut down public access to a popular state-backed database where clients and consumer groups file complaints against financial firms.
Over a million online and phone complaints and grievances from regular consumers about various financial establishments, ranging from banks to credit reporting agencies, were amassed by the agency's database since it was created in 2011.
According to the agency's website, aside from sending them to the companies concerned, it also presents the complaint data to federal and state agencies, as well as the Congress, and studies them for additional assistance in overseeing companies, creating more efficient rules, and applying the federal consumer financial laws. The CFPB additionally publishes the complaints without releasing the complainant's personal information.
With this system, about 97 percent of the complaints were acted upon or has an on-time response from the companies, eliminating the call-center red tape.
Researchers and journalists can also use the consumer complaint database as a source in writing studies and articles on a particular industry's performance.
Since its inception seven years ago, the regulatory agency was able to return about $12 billion to financial consumers across the United States by imposing its mandate to investigate fraudulent schemes, per WLS-AM.
However, these advantages will soon be a thing of the past as Mulvaney announced that he would rather have the CFPB investigative power removed, echoing the position of the financial industry to have the database hidden from public.
Mulvaney's statement does not sit well with Senator Elizabeth Warren, according to the National Public Radio. The lawmaker says that the consumer chief owes the public straight answers for the allegedly "doing the bidding of the industries that he is supposed to be policing."
Mulvaney recently talked to a group of bankers and lobbyists and said that he would only talk to them if they gave money to his campaign as a Republican congressman, resulting in a backlash from Democrats.
The same group also condemned the CFPB acting director's efforts to "pull back on regulations at the bureau."
Despite Mulvaney's claims that campaign contributors do not pose a conflict of interest, Warren now wants him excluded in the CFBP's rulings concerning companies that donated money to his election campaigns.
Besides Warren, a group of attorney generals is calling for the status quo in the operations of the consumer database. In the aforementioned WLS-AM report, Illinois Attorney General Lisa Madigan said that the CFPB's ability to investigate consumer complaints should be retained, citing that the bureau itself was created by a powerful federal agency in order to protect consumers from abuses and predatory practices of the financial industry.
Earlier this year, the CFPB has been conducting public consultations on how it could limit its investigative authority. While it acknowledged its role as a civil investigative body, it also noted that complaints put a massive burden on companies being investigated.
(Featured image by Gage Skidmore via Flickr. CC BY-SA 2.0)