COVID-19 reveals untapped opportunities in disrupted health sector for adaptogens
The crisis caused by COVID-19 has had extensive impact on nearly every aspect of modern society and life, but it has also left behind some opportunities, and has shined a light on existing weaknesses in the modern health care system. Functional wellness solutions like Rritual's adaptogen mushroom blends are well positioned to benefit from both; and improve our daily lives in the process.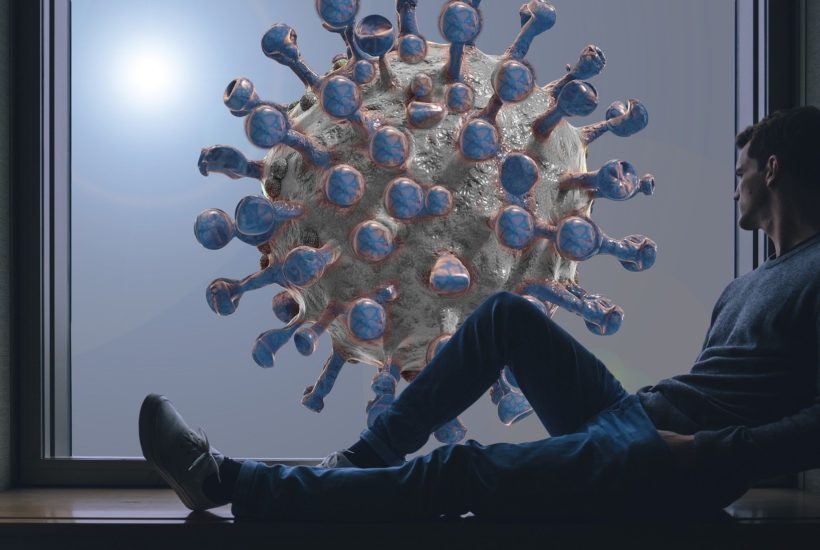 Let us be clear: there is no mushroom that will cure you of COVID-19, or halt it's progression, and anyone trying to sell you one is peddling snake oil. However there are innovative products and approaches which feature mushrooms, like mental fitness innovators at Rritual's adaptogen blends, which have considerable potential to fill niches opened up, or exposed, by the pandemic.
The crisis we are struggling through is a good time to take a serious look at our physical and mental health, and reflect on how it is changing our priorities as individuals and societies. Yet it is also shining light on gaps both in our existing health systems and our ways of thinking about wellness. Changes and gaps also mean opportunity however, and investors should be paying attention to companies like Rritual well placed to benefit from both.
Fear and stress are the new home front in the fight against COVID-19
While the campaign to keep cases down continues, with limited success, the pandemic's battle lines also extend into the home, and mind. The WHO itself has highlighted the impacts of the pandemic on citizen's mental health, emphasizing the prevalence of stress and anxiety. With loss too frequently added into the mix as well, the impacts of the disease have spread well beyond direct physical health.
Yet at the same time it has cut millions from the activities and leisures that help them tackle such problems normally. Gyms, which help with both physical and mental fitness, are either closed or have become health hazards. Social activities which are crucial to mental wellbeing are dangerous or prohibited, making isolation and depression build up. Which is occuring not just among the vulnerable, but is increasingly a problem for the wealthy and powerful as well: those with money and influence to invest into new solutions.
Stressors like financial insecurity, unpredictable outcomes and poor governance have all fed into collective anxiety, which after a while fuels itself. But it's not just the tools that we have for combating stress and anxiety that have been revealed insufficient. Our entire approach to health and wellness have been called into question, and opportunities for improvements about.
Doors open to functional wellness as prevention
What the time calls for is a more holistic approach, particularly through better self care. The advantages of such a different worldview are already visible in countries like Germany. There the health system both encourages and enables tending to the person as a whole before they get sick, and to the entire person once they do. This is in essence what some have taken to calling functional wellness or medicine.
While functional can be a nebulous term, it carries a fundamental and intuitive concept: that optimal functioning of the body and mind is crucial. Not only as the end result of health care, but as a preventative measure as well. For wellness, like illness, can be a feedback loop. This is logic that more and more people are seeing the sense in, and looking for ways to pursue. The COVID-19 crisis has only accelerated the process, and provided a much bigger stage for those offering functional support.
Among those who have stepped up to the plate, Rritual, which officially launched earlier this year, is one of many putting an emphasis on adaptogens.
Adaptogens offer unique advantages
Adaptogens are an increasingly popular type of natural ingredient which helps the body 'adapt' by returning towards homeostasis. They are particularly effective at handling stress, offering a 'protective' response to some of the biological pathways by which stress interferes with our bodies. While the research is far from conclusive about the extent of their benefits, this has not stopped them from gaining increasing media, personality and public appeal.
Rather than an extreme solution to a severe problem, adaptogens seem tailor made for the kind of functional approach gaining traction amidst the pandemic. They help manage our needs by keeping our bodies closer to a state of balance, which can have numerous positive impacts. Especially in supporting stress reduction, immune system resiliency, better sleep and handling anxiety. All of which the pandemic has put a spot-light on the need for, and lack of, easy available and effective holistic assistance for.
Holistic approaches works best with daily routine
Rritual is one of many innovators seeking to fill these gaps in the existing health and wellness industry. Their unique insight however, is the synergy between the nature of their mushroom adaptogen supplements and the needs of the increasingly mainstream wellness trend.
The holistic nature of the functional philosophy puts regular care above sporadic attention. This means that the rare adaptogen shake or spa treatment is unlikely to provide the kinds of benefits people are looking for, or need. Instead a regular reasonable dose of the adaptogen best adapted (forgive the pun) to their needs is optimal. And this is exactly what Rritual is selling.
Small pre-dosed packets, or ready to use mixes that contain the nutrient dense adaptogen mushroom ingredients in different varieties to suit the customer's specific personal needs. These make it easy to add the powders to a client's regular coffee or tea, making it a part of their daily ritual. The branding and product line are spot on.
Except to see these mushroom take off
The weaknesses in our existing health systems and approaches exposed by the pandemic have created a deep desire for something new. Complemented by the growing need for easily available support for dealing with stress and anxiety, this has created significant space of opportunity for innovators like Rritual.
Medicinal mushroom market growth was already on the rise before COVID-19 hit, and if anything, we expect it to speed up that trend. Rritual is bringing their benefits to a western audience in unanticipated but crucial ways, and both they and society stand to benefit.
—
(Featured image by Gerd Altmann via Pixabay)
DISCLAIMER: This article was written by a third party contributor and does not reflect the opinion of Born2Invest, its management, staff or its associates. Please review our disclaimer for more information.
This article may include forward-looking statements. These forward-looking statements generally are identified by the words "believe," "project," "estimate," "become," "plan," "will," and similar expressions. These forward-looking statements involve known and unknown risks as well as uncertainties, including those discussed in the following cautionary statements and elsewhere in this article and on this site. Although the Company may believe that its expectations are based on reasonable assumptions, the actual results that the Company may achieve may differ materially from any forward-looking statements, which reflect the opinions of the management of the Company only as of the date hereof. Additionally, please make sure to read these important disclosures.