Cramer shares his 'fantasy portfolio' that investors should look into
Jim Cramer takes an unconventional approach to investing, which allows him to diversify his stocks immensely.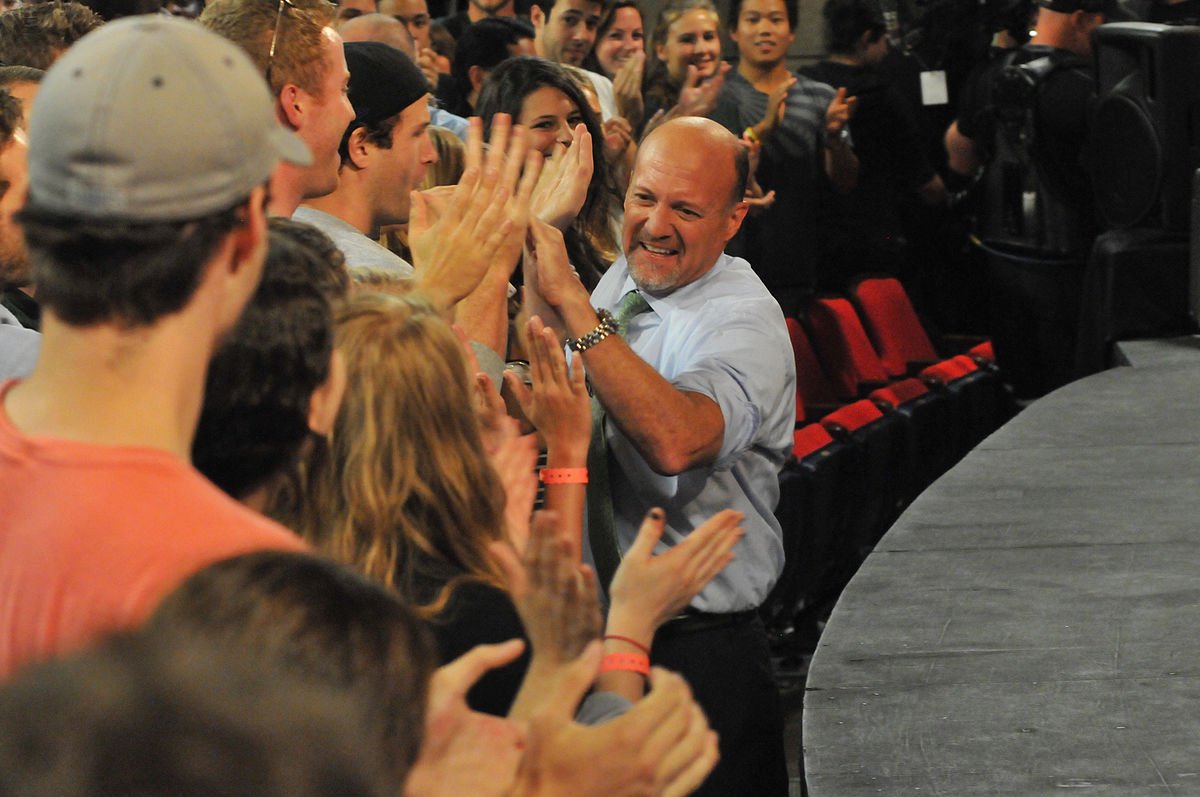 The 99th NFL season began last Sept. 6, and along with the start of it are countless fantasy leagues worldwide. Investing expert Jim Cramer is a big fan of fantasy football, and he is mixing things up by creating a "fantasy portfolio." Cramer's special picks for his fantasy portfolio are the equivalent of Tom Brady, Khalil Mack, Aaron Rogers and more on the stock market, so people could expect big returns when placing their bets on the same shares.
Running backs that make small gains regularly
Cramer starts his team off with a few running backs or stocks that are able to yield good points week after week. One good example of a steady performing stock is Home Depot, which is able to post consistently good numbers even if people are spending less on home improvement due to the increasing prices of construction materials such as steel.
Wide receivers that cover great distances
He also suggests a few wide receivers which are stocks that are able to make large gains in a short time. For this, Cramer is looking toward the direction of cloud-based giants like Salesforce.com which has grown substantially large in the past years. He also suggests buying stocks from digital media giants like Facebook, Amazon, Netflix, Google and Alphabet.
Of the digital media giants, Amazon holds the most potential. The company recently made it to the $1 trillion mark, the second company to do so next to Apple, which could mean a lot for the Amazon's current and future investors.  
Quarterbacks who are set for a comeback
For his quarterback, Cramer recalls his worries when Philadelphia Eagles quarterback Carson Wentz suffered an injury last NFL season. Though his responsibilities on the team were shouldered by another person, Cramer believes that Wentz will make a good underdog story when he comes back. He relates Wentz story to Comcast's journey.
The media provider has been having trouble as of late because of a few issues including the fallout of the Fox deal. However, Comcast might bounce back to regain its stand as a good stock to invest in. Just recently, Comcast partnered Amazon which allows Prime Video subscribers to stream shows on its X1 platforms. It is a big step for Comcast as it expands its accessibility even more. Hopefully, the company performs better in the months to come.
Other companies to consider
Cramer had less to say for tight ends, kickers and defenders but he still sees value in them. For instance, he says that investors should take a shot at going for companies like Take-Two Interactive.
The game developer is the mind behind the acclaimed "Grand Theft Auto" franchise. Gamers are always on the lookout for more installments on the franchise and even just expansions for "Grand Theft Auto Online." With that, investors should rest easy knowing that Take-Two Interactive has established a good fan base to support it.
Cramer's picks for his fantasy portfolio will allow investors to diversify their list of shares with companies that are suitable for various markets. Investors should follow suit by diversifying their own portfolios as well.
(Featured image by Tulane Public Relations via Wikimedia Commons. CC BY 2.0.)