What are some of the crowdfunding basics you need to know about?
For startup founders, there are plenty to choose from crowdfunding platforms.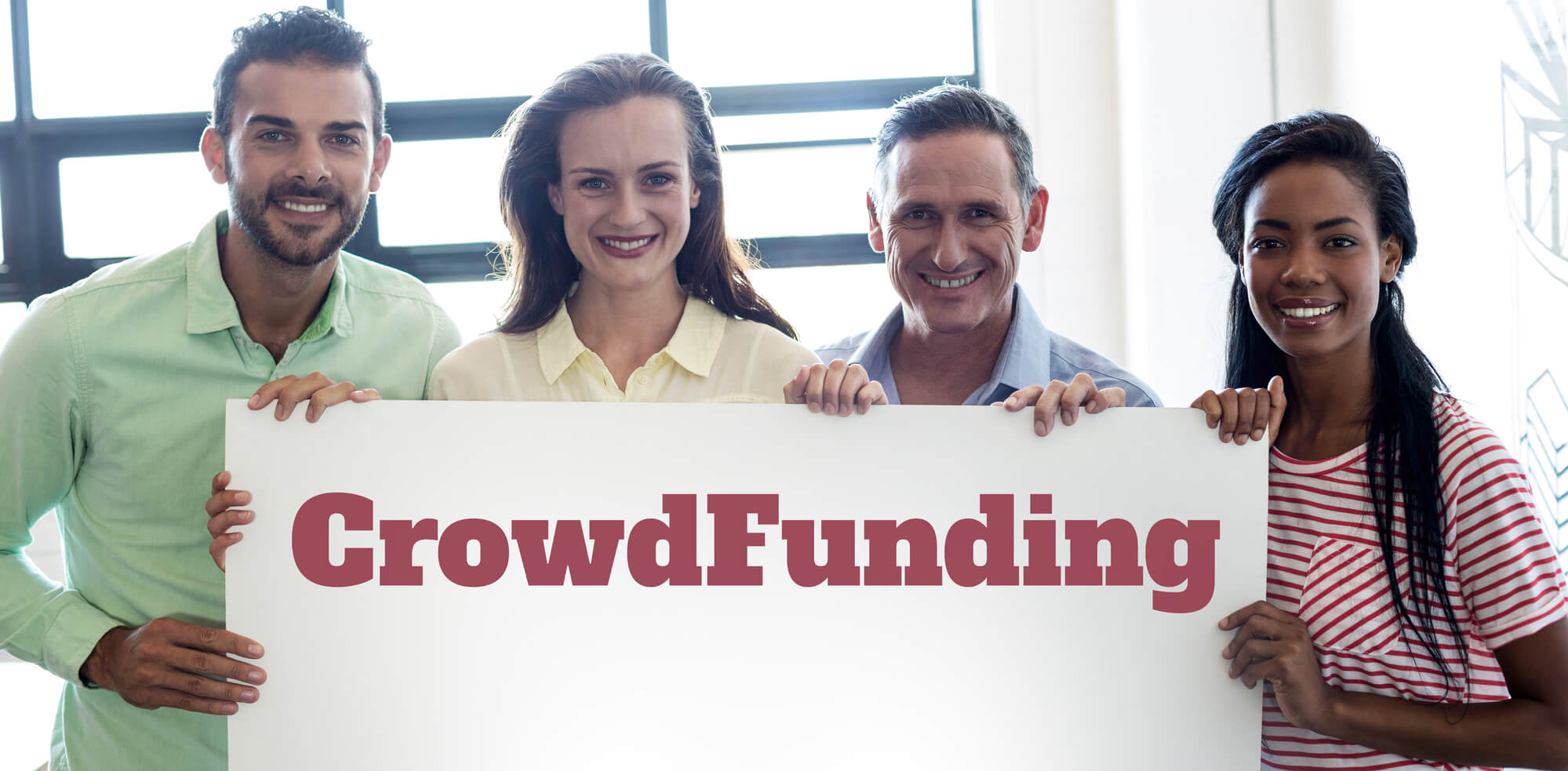 Many successful startups have started out as crowdfunding projects. One great example of this is the Oculus VR. The company behind the virtual reality headset raised $2,437.429 in 30 days and received additional investment capital and was later acquired by Facebook for $2 billion.
But before we delve any deeper, what exactly is crowdfunding?
Crowdfunding is defined as a way of raising capital with the collective effort of friends, family, customers, and individual investors. The approach uses this collective effort of a large group of people primarily through social media and crowdfunding platforms like Kickstarter and then leverages on those networks for better reach and exposure.
How crowdfunding stands out
Crowdfunding is the opposite approach to business finance. In a traditional setting, raising capital to start a business or launch a new product would involve having a business plan, market research, and prototypes. This idea would then be presented to a limited group of wealthy individuals or institutions. Funding sources include banks, angel investors, and venture capital firms.
However, in the crowdfunding setting, entrepreneurs have a single platform to build, showcase, and share pitch resources. Unlike the traditional route, entrepreneurs need months to sift through their personal network, vetting potential investors and spending their own time and money to get in front of them. However, with crowdfunding, it is easier for entrepreneurs to find opportunities in front of interested parties and gives them more ways to help grow the business. This could include investing in thousands in exchange for equity or even contributing $20 in exchange for a first-run product or other rewards or perks.
Did you know that there are several kinds of crowdfunding?
Crowdfunding is indeed changing the way people invest and how businesses are trying to raise capital. While crowdfunding is the umbrella term for this new way of investing and doing business, there are several types of crowdfunding. Among these are:
Reward-based crowdfunding
Kickstarter and Indiegogo have been synonymous with crowdfunding as both of these sites offer reward-based crowdfunding. People pledge money to a creative art project or a technology product in development and even a musical artist producing a new album.
Peer-to-peer lending
Crowdfunding platforms like Lending Club and Prosper let borrowers have access to funds outside of traditional banking channels. People who are risking to lend out money to strangers can create loan portfolios.
Donation-based crowdfunding
Donation-based crowdfunding combines micro-finance with online crowdfunding. Examples of this are GoFundMe and Kiva.org. The latter has been funding small business owners in emerging markets for well over a decade.
Equity crowdfunding
Equity crowdfunding has the most room for change in terms of how people invest their money. Through this type of crowdfunding, it enables real investments in private companies in the equity crowdfunding space. Examples of these are AngeList, CircleUp, FundersClub, and OurCrowd.
Real estate crowdfunding
Platforms like Fundraise, Realty Mogul, and Crowdstreet have different approaches when it comes to crowdfunding. Some could be crowdfunding loans that will help to buy properties or mortgages to buyers of real estate.
Human capital
If investors want to put in money on top athletes, there are crowdfunding available for this purpose. For instance, Fantex said it would offer an IPO on investments that track the brand value of top sports stars. Another crowdfunding site named Upstart provides money for college without piling on debt.
Common crowdfunding jargon
Now that you know about the different types of crowdfunding options available, it's also important to know about the different terms attached to crowdfunding. Some of these are:
Accredited Investors
Any individual can become an accredited investor. But for this to happen, he or she must have two of the following: first, about $1 million in net worth at the time of investment; second, an income of over $200,000 in each of the two previous fiscal years.
General Solicitation
Involves seeking publicly an offer by means of advertising or mass communication such as social media.
Regulation D for Crowdfunding
The process of seeking to fund through equity or debt. Usually done by private companies.
Bootstrapping
When a founder or founders use personal finance to fund a new company. Most entrepreneurs use this method so that founders will not have to dilute their ownership in a company after they start. It also provides a platform for communicating and networking between companies and the people that work for them.
Seed Round Funding
When an investor makes an investment in the early stages of a company in return for shares. This can be an investment made by a family member or friend, and even through an angel investor, and of course, crowdfunding.
(Featured image via DepositPhotos)