Put your money on this Daily Fantasy Sports company ahead of Soccer World Cup 2018 in Russia
Daily Fantasy Sports is a $7.22 billion industry, and it's growing. So why are two of the biggest companies struggling? Global Daily Fantasy Sports, Inc [TSX-V: DFS] may hold the answer—just in time for the single largest international fantasy sports event in history: FIFA World Cup 2018.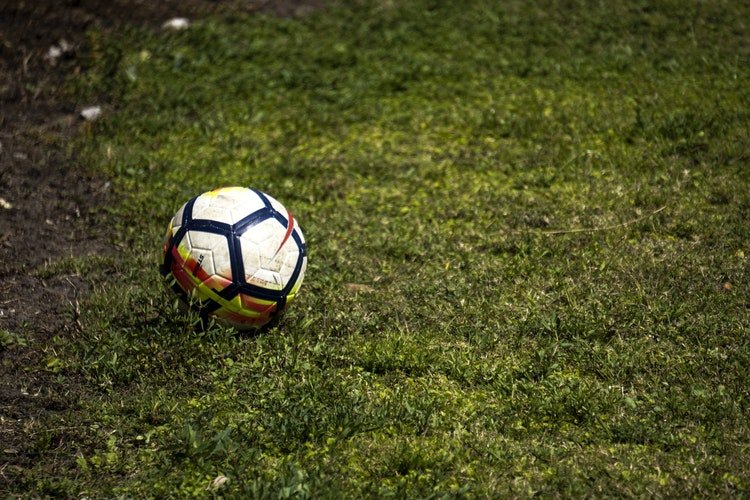 A cautionary tale of two companies
In 2015, DraftKings and FanDuel (the two biggest domestic players in the space), brought in a combined $3 billion. The space was considered red-hot. Both companies raised venture capital that year, both had post-money valuations of over $1 billion dollars.
In 2016, things began to change. DraftKings grossed $160 million and lost $92 million. In 2017, things didn't get much better. Revenue grew again, but the losses were $103 million.
FanDuel, the smaller of the two, also lost money. As of this writing, the company is in discussions to be acquired at a valuation below its last round of investment.
The one company poised to capitalize on their losses
Analysts and industry insiders agree there are several significant problems with companies like DraftKings and FanDuel:
The fact that they are consumer-facing and operate as standalone platforms subjects them to considerable expenses lobbying the government, to fight legal and regulatory battles

Being direct-to-consumer, they must also advertise heavily to acquire new customers—which in the DFS industry has proven to be outrageously expensive

Much of the domestic growth has been tapped, more of the DFS industry opportunity lies in 2018 and beyond will be international
The founders of Global Daily Fantasy Sports Inc. [TSX-V: DFS] saw the staggering amount of money being spent on cost-per-acquisition (CPA's) by Draftkings and Fanduel—as writing on the wall.
This was not a sustainable business model, and they postulated that a business-to-business SAAS model would be the only way to succeed in the DFS industry.  
Global Daily Fantasy Sports Inc. [TSX-V: DFS] was born soon thereafter, and it's wasted no time making waves in the industry.
Piggybacking off a massive global network of gaming sites
Why spend a fortune marketing directly to consumers when there are already massive gaming networks with tens of millions of users?
NYX Gaming [TSX-V: NYX], a technology backend for over 140 top gaming sites and 220 OpenBet Sports Books, has access to far more than the 10 million combined users DraftKings and FanDuel have accumulated over the years.
DraftKings and FanDuel spend 2x-5x times more money to acquire players than the actual players will spend over their lifetime.
However, cross-conversion in online gaming sites is 25% without a single penny spent on cross-marketing. Which means, if a company like NYX Gaming could offer a Daily Fantasy Sports to customers in their network, the opportunity is far larger than DraftKings and FanDuel.
This is why Global Daily Fantasy Sports Inc. [TSX-V: DFS] was developed as an exclusively B2B platform tailored to the needs of online gaming sites.
A turnkey solution designed to reach over 100 million online gamblers—immediately  
Global Daily Fantasy Sports Inc. [TSX-V: DFS] has created is a multi-tenant gateway that allows gaming operators to offer their customers a world-class Daily Fantasy Sports software solution.
The company's seamless mobile, tablet, and desktop solution integrates with any gaming site, without the sharing or compromising any sensitive customer data.
Joining the Company's network allows sportsbook operators, land-based operators, media groups, and big database companies to capitalize on a mature infrastructure, with shared liquidity, that was built specifically for regulated market environments.
It's never been this easy or secure for gaming sites to enter the market and add another lucrative potential revenue stream to their offering.
An exclusive arrangement with the world's #1 technology provider for online gaming sites
You already learned about NYX Gaming Group Limited [TSX-V: NYX] and their massive network of gaming sites. That's important because what Global Daily Fantasy Sports Inc. [TSX-V: DFS] created was so valuable, the company was able to secure a 5-year exclusive agreement with NYX Gaming Group Limited [TSX-V: NYX].
Global Daily Fantasy's contract to provide DFS to NYX Gaming group and Microgame (120 brands) gives the company the opportunity to reach tens of millions of potential customers.
And, more importantly, to convert players at basically a close to $0 dollar cost base.
What's more, NYX Gaming Group Limited [TSX-V: NYX] just finalized a merger with Scientific Games Corporation [NASDAQ: SGMS], which offers the broadest portfolio of content, technologies and digital products and services for its global Gaming and Lottery customers.
The exclusive will still apply post-merger, which means Global Daily Fantasy Sports Inc. [TSX-V: DFS] will have an enormous competitive advantage over any other daily fantasy sports provider.
Buying out the largest competitor to claim more upside
In 2017, Global Daily Fantasy Sports Inc. [TSX-V: DFS] bought out their largest competitor in the European market (Mondogoal.com) which allowed GDFSI to have access to one of the largest database of gamblers in the E.U. through clients such as Lottomatica (16 million players), Sisal (14 million players).  
Again, Draftkings and Fanduel have databases with approximately 10 million users.
Yet, in addition to the deal with NYX Gaming Group Limited [TSX-V: NYX], buying Mondogoal and gaining clients such as Lottomatica (16 million gamblers) and Sisal (14 million users), gives GDFSI access to more gamblers than any DFS site worldwide.
This is especially relevant for future growth prospects because the European market has only 30 million (roughly half) of the market in North America.
That number is accelerating, thanks to the rise in football (soccer) fantasy activity.
The single biggest daily fantasy growth event in history?
Football is by far the most popular sport in the world. FIFA, which governs it, has 211 nations it counts as members.
There is no sporting event bigger than the World Cup, which attracted approximately 3.5 billion viewers in 2014. The final alone reached 1 billion viewers worldwide.
The 2018 World Cup in Russia will mark the first time daily fantasy has ever been available for this massive international event.
And with Global Daily Fantasy Sports Inc. [TSX-V: DFS] having access to the largest number of potential customers, where those same customers are already gambling on the World Cup—there is an unprecedented opportunity for GDFSI to acquire new customers through its partner sites and, explode their revenue.
Key insights for investors
Global Daily Fantasy Sports Inc. [TSX-V: DFS] represents the inevitable shift from direct-to-consumer DFS platforms like DraftKings and FanDuel—to B2B providers, which benefit from the massive international base of online gambling customers.
Global Daily Fantasy Sports - INVESTORS
Global Daily Fantasy Sports Inc. [TSX-V: DFS] is the first true B2B DFS platform and network, providing a turnkey solution for online gaming sites. Its technology allows for seamless integration into legacy systems.
It's Malta license is important, for it allows the company to serve NYX sites and customers outside of Italy, where considerable growth is likely to occur.
The company's revenues are projected to grow to $3.5M, then more than double in 2019 to $8.8M (with $4.85M) in net income. And then double again to $17.6M in 2020, with $11M in net income.
Current evaluations of Global Daily Fantasy Sports Inc. [TSX-V: DFS] do not account for these advantages and as a result, its stock price is undervalued relative to the utility and growing demand for its products.
—
This article may include forward-looking statements. These forward-looking statements generally are identified by the words "believe," "project," "estimate," "become," "plan," "will," and similar expressions. These forward-looking statements involve known and unknown risks as well as uncertainties, including those discussed in the following cautionary statements and elsewhere in this article and on this site. Although the Company may believe that its expectations are based on reasonable assumptions, the actual results that the Company may achieve may differ materially from any forward-looking statements, which reflect the opinions of the management of the Company only as of the date hereof. Additionally, please make sure to read these important disclosures.