CEO Spotlight: Dallas Mavericks' Mark Cuban
Cuban made contrasting comments on digital currency last year. After calling it "a bubble", he has since changed his tune and invested millions in it.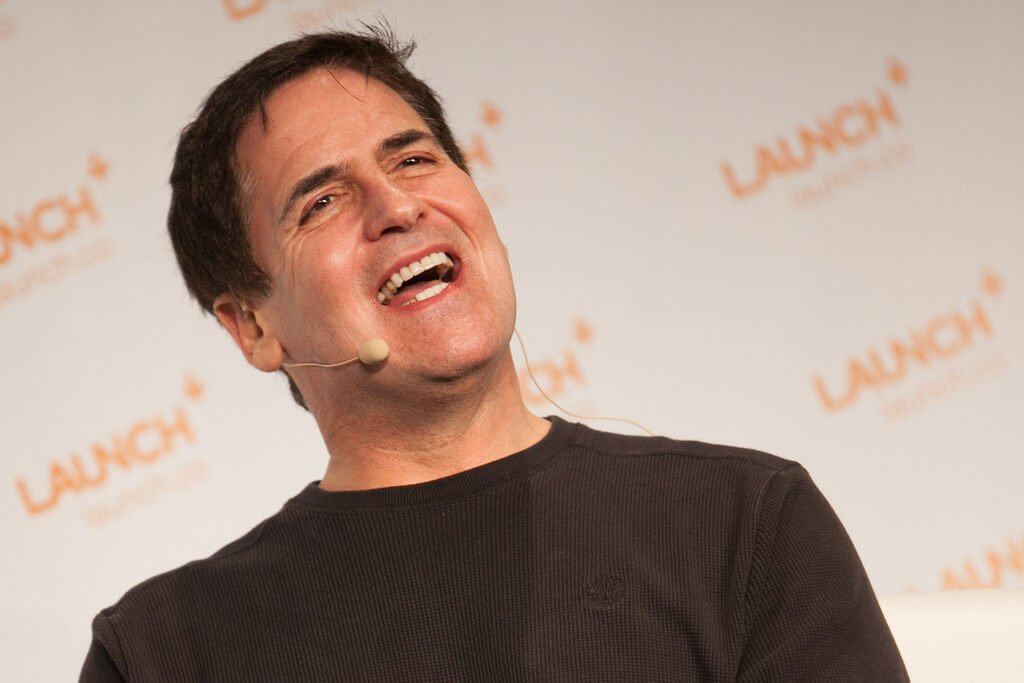 Billionaire investor Mark Cuban owns the NBA team Dallas Mavericks, 2929 Entertainment, and is also a part of the TV show "Shark Tank." This is aside from being a chairman of AXS TV, Landmark Theaters, and Magnolia Pictures. With a lot going on his plate, how does he manage to stay on top of his game?
Brief background
Cuban was born on July 31, 1958. He grew up in a Jewish family and his grandfather changed the family surname from "Chabenisky" to "Cuban" after they emigrated from Russia. He graduated with a degree in management in 1981 from the Kelley School of Business.
Back then, Cuban already had an entrepreneurial spirit. He collected garbage bags to buy expensive basketball shoes. He also delivered newspapers and worked as a bartender, disco dancing instructor, and a party promoter. Cuban is also the author of an ebook entitled "How to Win at the Sport of Business: If I Can Do It, You Can Do It".
He has three children, namely Alexis Sofia, Alyssa, and Jake, with wife Tiffany Stewart whom he married in 2002. The Mavericks owner has an estimated net worth of $3.3 billion. Aside from "Shark Tank", his TV and film appearances include Sharknado 3: Oh Hell No!, Entourage, Like Mike 2: Streetball, Kick Buttowski: Suburban Daredevil, Real Time with Bill Maher, Dancing with the Stars and WWE Survivor Series, among others.
Business ventures
His first company was MicroSolutions, which he later sold to CompuServe for $6 million. Together with Todd Wagner, they founded Broadcast.com, which was later bought by Yahoo! for $5.9 billion worth of Yahoo! stock.
He acquired the Dallas Mavericks in 2000 when the team was in total disarray. There were no fans left, and the team has not been successful in the regular season for a decade. Under his leadership, the Mavericks started to make profits in just three years.
Things got better from there. The team only missed playoffs since 2001 and have brought back the fans for sold-out home games since December 15, 2001. The team finally won the NBA championship in 2011.
Aside from the NBA, he also has stakes in the Professional Futsal League and Zuffa, Ultimate Fighting Championship (UFC's) parent company.
Cuban's take on Bitcoins
Cuban has an on-and-off relationship with cryptocurrency. In June last year, he called Bitcoins "a bubble," but four months later he called cryptocurrencies "the future." He also made investments in cryptocurrency hedge fund 1Confirmation and in the ICO or initial coin offering of an eSports gambling startup called Unikrn that uses virtual currency UnikoinGold.
His passion for digital currencies does not end there. Recently, he announced that his team, the Dallas Mavericks, will start accepting Bitcoins next year as payment for game tickets. "We will accept BTC, Eth, possibly some other currencies. [That's] to be determined," he added. The Mavericks is not the first NBA team to accept virtual currencies—the Sacramento Kings beat them to it in as early as 2014.
Nevertheless, in his video guide, Cuban advised people to still exercise caution when investing in Bitcoins and Ethereum. He also said that interested parties need to invest money that they can afford to lose.
Philanthropic activities
Cuban is known for being a generous contributor to many foundations and causes. Over the years, he has donated to veterans, cancer research, and patent law reform.
In 2003, he started the Fallen Patriot Fund to help the families of U.S. military personnel who died or got injured during the war. The foundation has given more than $5 million in grants so far. He also made sizable contributions to a foundation that fights childhood cancer called Ewing's Sarcoma, as well as Hunter syndrome, an inherited genetic disorder.
In 2012, Cuban donated $250,000 to the Electronic Frontier Foundation; this was to boost the organization's capabilities in defending free speech, privacy, innovation, and consumer rights. His generosity also extended to the survivors of Hurricane Sandy after he donated $1 million for disaster relief and $7,500 to the Food Bank of NYC. After the Pulse Nightclub shooting incident, he donated $1 million to the Dallas Police Department to support the LGBT community.
In 2015, he donated $250,000 to Code.org, $5 million to Indiana University, and $100,000 to the UCLA Foundation.
Awards and accolades
He received the Kelley School of Business Alumni Award – Distinguished Entrepreneur in 1998. Cuban also won the 2011 Outstanding Team ESPY Award after the Dallas Mavericks won the NBA championship. He was a back-to-back winner of a Primetime Emmy Award for Outstanding Structured Reality Program in 2014 and 2015 for his work in "Shark Tank."
Presidential aspirations
Cuban has been linked to running for the presidency in 2020, but he admits he will only consider it if his wife and kids allow him. He has been active in criticizing current President Donald Trump with his questionable decisions on healthcare and immigration policies.
However, should he decide to go for it, he claims he will run as an independent. "The benefit of being an independent is you go right to the golden ticket time; if I get enough support in the polls, then I get to participate in the debates," he added.