If your data doesn't help steer your business strategy, then it's wasting your time
Business intelligence (BI) and data science have been key aspects to many companies for years now, ever since self-service BI platforms emerged as the software standard a decade ago. One recent study predicted that by 2021, 66% of analytics tools won't just discover what happened and why, but will automatically suggest what to do about it, making it easier for business decisions to become data-driven.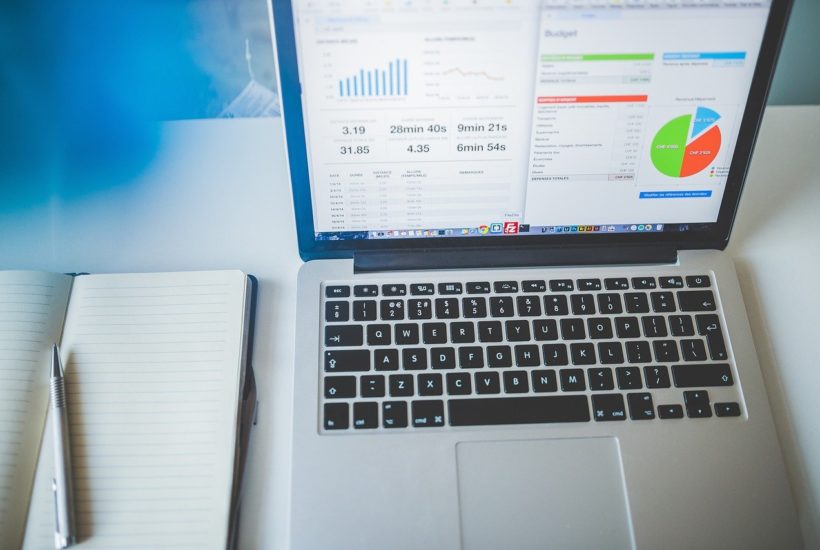 Data science is all the rage across the business world, attracting plenty of attention and investment from companies in every industry and vertical.
For corporate leaders who can afford to invest in the talent, cloud servers, and premium software required, there's much to be gained. But how can you ensure that your business analytics program actually delivers business value? Once you've set up a robust data analytics operation for your company, your data science team is in place, you've invested in the platforms and software, and you've got reports coming out your ears, what do you do next? 
If you want to avoid falling into the trap that is data analytics "shiny object syndrome," you need to make sure that you're able to turn reports into insights that inform how you actually do business.
If your analytics aren't actionable, your business will fall behind 
Business intelligence (BI) and data science have been key aspects to many companies for several years now, ever since self-service BI (SSBI) platforms emerged as the software standard a decade ago. But despite all the buzz that surrounds them, they haven't made the inroads that you might expect.
This pitfall is reminiscent of the "digital transformation" trend, which is almost universally acclaimed as beneficial for businesses, but is still a leap too far for many. Companies that focus on digital transformation as an end in itself, without putting enough effort into identifying key ways to incorporate digital adoption within the business process, end up stumbling.
In a similar way, leaders at over two-thirds of organizations say that they have failed to connect data with their business decisions, tasks, and workflows. They've effectively decoupled their data operations from their businesses, rather than making data an intrinsic part of the decision-making process. 
The connection between digital transformation and analytics is more than just a parallel struggle. A recent Gartner paper asserts that "Data and analytics are important to each digital business opportunity, but if your enterprise is having trouble conceiving and executing your digital ambition, perhaps you should start with your data."
To put it another way, if your business is failing to use analytics to drive business outcomes and guide your strategy, you're likely to also fail at implementing digital transformation.
Using analytics strategically underpins a proactive business
It's crucial to not just generate plenty of analytical reports and visualizations but to apply them to optimize profit and drive revenue. When analytics form an adjunct to the business, instead of a central pillar, executives tend to look to data to support their decisions rather than to shape them. This prevents leaders from learning anything new. In these cases, your analytics might make you feel good, but they aren't really adding any value to your business strategy. 
Instead of turning to analytics for confirmation, you need to mine your data for answers to questions and keep an open mind to shape, tweak, or confirm the way your company operates. Data analytics platforms can help you discover flaws in your business process, opportunities you didn't know existed, or efficiencies that can be tightened to cut costs and boost revenue.
This is what it truly means to be data-driven. Using data strategically helps you to answer crucial business questions, like why sales are down, if sourcing supplies in bigger orders will save you money, or whether emailing sales prospects twice a month is more effective than once a month.
Much like every type of scientific discovery, it requires you to formulate a hypothesis, run tests on the data, and then look to see if your prediction was correct. If this isn't what you're doing, then you've probably just uncovered something important which should be your new business priority. Data analytics is the most exciting and the most valuable when it produces unexpected results.
Your data analytics goal should be to mine actionable insights from your data so that you can tweak your business strategy, identify gaps in your enterprise and opportunities in your market, and improve your overall efficiency and growth
How to bridge the gap between data and business strategy
Today's software platforms can produce sophisticated reports and visualizations, but many managers still don't know what to do with them. The end result is a business with data that looks awesome but doesn't actually help you improve anything. What today's business leaders need to do instead is to implement an approach that emphasizes actionable analytics, bridging the gap between data analysis and business actions. 
Making sure that your analytics delivers insights that your team actually acts on requires disseminating reports where and when they are most needed – across all channels and departments – instead of storing insights on a single platform where they often go unseen. By integrating notifications, you can use data insights in your automation workflows so that you can respond without losing the thread of your tasks. You can even integrate analytics into custom proprietary apps to make it easier to interact with and share data within your company.
Integrated actionable analytics can suggest the actions that you should take as a result of analysis, like recommending that you renew a vendor's contract that's about to expire. This approach can generate suggested actions that you can carry out without having to explore the data with custom queries and reach your own conclusions.
One recent Ventana study predicted that by 2021, 66% of analytics tools won't just discover what happened and why, but will automatically suggest what to do about it, making it far easier for business decisions to become data-driven.
Actionable analytics can be your shortcut to a data-driven business
Using data insights strategically as the basis for your business decisions, instead of to confirm those you've already taken, is at the heart of what it means to be data driven. Truly data-driven businesses are able to spot anomalies within the business and formulate a more effective business strategy.
It's the foundation for successful digital transformation, and actionable analytics platforms are here to help you reach it.
_
(Featured image by Pexels via Pixabay)
DISCLAIMER: This article was written by a third party contributor and does not reflect the opinion of Born2Invest, its management, staff or its associates. Please review our disclaimer for more information.
This article may include forward-looking statements. These forward-looking statements generally are identified by the words "believe," "project," "estimate," "become," "plan," "will," and similar expressions. These forward-looking statements involve known and unknown risks as well as uncertainties, including those discussed in the following cautionary statements and elsewhere in this article and on this site. Although the Company may believe that its expectations are based on reasonable assumptions, the actual results that the Company may achieve may differ materially from any forward-looking statements, which reflect the opinions of the management of the Company only as of the date hereof. Additionally, please make sure to read these important disclosures.