What you should know about designing news apps
Libby Bawcombe of NPR says, "We have been entrusted with a special responsibility to deliver news to the public. We need to be accurate, fair and sensitive."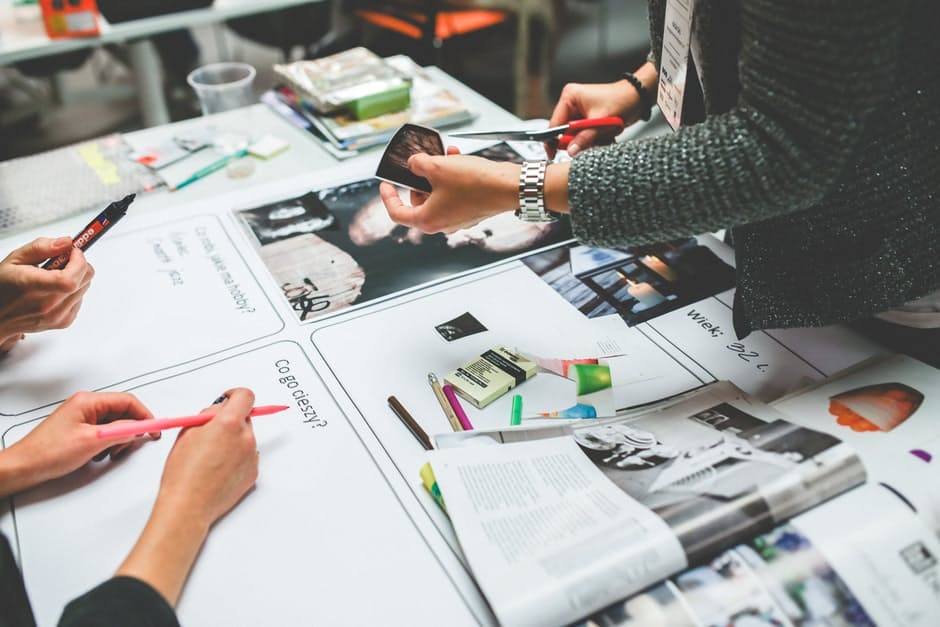 Journalism is not exempt from the technological advancements that intimate a future—closer than ever, perhaps—powered, if not governed, by artificial intelligence and bots. Online news has paved the way for robo-journalism and trending news algorithms to become practices more commonplace than we could have imagined even just five years ago. However, while automation has found a key place in journalism, particularly when designing news apps and sites, the readers, audience or users remain human.
News organizations recognize this fact. Financial reports, sports scores, and news articles are pieces which need a rundown of facts, figures, and quantitative data. Algorithms and templates, sans human engagement, also usually produce these. For instance, the Associated Press has been using automation to generate around 3,700 stories quarterly on U.S. and Canadian corporate earnings.
Even then, the human audience is discerning. In the 2016 Olympic Games in Rio de Janeiro, the Chinese writing robot Xiaomingbot produced news reports within two minutes of a particular event's ending. According to Newsweek, the bot's output could reach 58 reports a day and totaled to 450 at the end of the Olympics. It was "well-received" but still deemed to be "too robotic" by many readers.
Obviously, this exemplifies the fact that, at least with its current incarnations, algorithm cannot work for everything. Sometimes, it doesn't deliver even for relatively formulaic news categories, because of the human audience. Hence, they work on making these bots more human and train them to have more human responses.
What, then, of news outlets that do not employ this futuristic frontier of journalism?
It is safe to say that these non-automated apps and sites are not the places for quantitative reports produced with mindless speed and efficiency. However, they face the same human audience. They have much more leeway to be engaging through a combination of content, design, and strategy.
Saying no to algorithms
Tapping writers and journalists, despite the abundance of algorithm and technologies, can provide incredible insights on the reader's' behavior, tendencies, and preferences. 
Take a look at the New York Times app and it's now-defunct companion app, NYT Now. The former was basically the mobile website of the New York Times in app form. On the other hand, the latter was a unique alternative, aimed at a younger audience. The NYT Now gave quick, scannable briefs of major articles that even linked to stories on other sites.
But for Klint Finley of Wired, it was more than a unique app for the younger market. The space to experiment with the idea of apps as the medium for news was the most important benefit of NYT Now for the Times. For one, they found that being able to share the news on social media platforms is a major survival factor.
"These days, most people only regularly interact with a handful of apps. Facebook and other social media apps monopolize the public's attention, making it hard for publishers to build audiences for their standalone apps. That imbalance also puts immense pressure on news outlets to make their stories shareable on social media. About 62 percent of U.S. adults get at least some of their news from Facebook or other social media sites, according to a Pew survey," Finley says.
NYT Now's target younger audience also showed preference to two things. Those are the daily briefing feature and the relaxed tone of the pulled-out app. Both these facets are now part of the Times' main app. In turn, the under-35 audience of the main app jumped from 35 percent last year to 50 percent this year.
Designing news apps with empathy 
Perhaps, unspoken empathy is what the New York Times discovered when it zeroed in on things they should retain. Those are shareability, conversationality, and the daily briefs as important facets of their app. Sharing on social media sites may cater to the feeling of wanting to be heard. Or it answers the need to inform others or to engage in discussion. The conversational tone may give the feeling of identification and easier understanding. The daily briefs is an acknowledgment of the rush-hour hustle their readers may be experiencing.
Personalized content is also not just a short-term selling point. The empathic quality of news, which no automation or algorithm can currently achieve, is what the human audience wants.
"Identifying stress cases helps us see the spectrum of varied and imperfect ways humans encounter our products, especially taking into consideration moments of stress, anxiety, and urgency. Many people want to catch up on the news and stay informed, but these aren't the only reasons people consume news. They also search for news in moments of crisis, times of anxiety and urgent situations," according to a NiemanLab piece.
Compassion, not assumption
In the book Design for Real Life, Eric Meyers, and Sara Wachter-Boettcher wrote that app developers, writers, and designer should avoid "assumptions about users' identities or personal circumstances," NiemanLab also relays. "You can't always predict who will use your products, or what emotional state they'll be in when they do. But by identifying stress cases and designing with compassion, you'll create experiences that support more of your users, more of the time," the authors explain.
With an eye for the human audience, there is an eye for empathy. News app downloads aren't just numbers, but represent individuals with a wide range of tendencies, preferences, and circumstances. As seen from the New York Times strategy, there is a need to value a reader's time. It is clear what their app intended to be to a user. They deliver content in a tone that fits a reader even in distressing times. Empathy, in designing news apps, is very important.
Libby Bawcombe of NPR sums up perfectly what designing news apps for a human audience is all about. She says,  "We have been entrusted with a special responsibility to deliver news to the public. We need to be accurate, fair and sensitive. Let's treat our users as the humans that they are and design experiences that thoughtfully consider imperfect circumstances. Designing with empathy will make the delivery of news better for everyone."