Woman to Watch: Film director and philanthropist Patty Jenkins
"Wonder Woman" director Patty Jenkins is also involved in other social advocacies such as the Anti-Recidivism Coalition.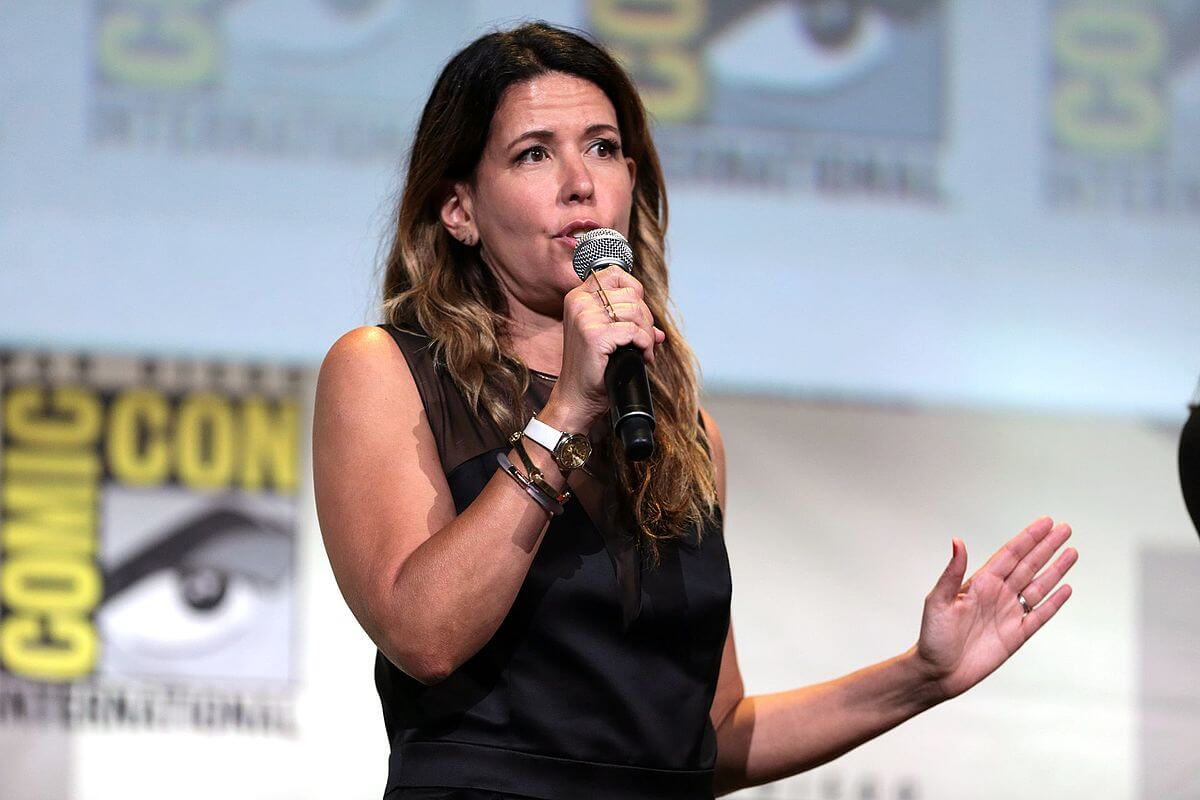 Before the 2017 release of the blockbuster hit "Wonder Woman," screenwriter and director Patty Jenkins was relatively unknown. Her climb to success is an inspiration not only to those who aspire to work in the film industry but to all women as well. She may have experienced a slow start. However, it was a steady rise to where she is right now, making her one of the women to watch.
Before breaking into the film industry
Born in Victorville, California, as Patricia Lea Jenkins in 1971, her childhood mostly involved studying and living in places like Germany, Thailand, and Kansas. Her father's job as an Air Force captain being the reason for the latter. She also learned a great deal from her father, particularly about being reliable, confident and calm. She applied these lessons in her directing career, which is proven effective given the results of her directorial efforts.
Jenkins spent her college years studying painting at the Cooper Union in New York City. However, during her attendance there, she also studied experimental filmmaking. Following her graduation, she focused her efforts on music videos and commercials. Nine years later, she attended the American Film Institute in Los Angeles and took a master's degree in directing.
In the recent digital release of "Wonder Woman," Jenkins detailed how she entered the film industry. Her passion for film led her to write some sort of an application letter to the makers of her favorite movies, asking them if she could work under their tutelage for free.
A cameraperson gave Jenkins the opportunity to work and train under him. She did not receive any wages for more than six months. But she then started getting paid, and more projects came her way until her career in the film industry became a bit more stable.
Initial success with "Monster" and television projects
Her name first emerged when she wrote and directed "Monster." It was a critically acclaimed biographical crime drama film starring Charlize Theron as serial killer Aileen Wuornos. The film debuted in 2003 as the closing movie for the AFI Film Fest. In 2004, it received a limited release in the United States.
Made for a budget of $8 million, "Monster" became a box office success. It gained $34,469,210 and $25,909,374 at the domestic and overseas box office, respectively, bringing the worldwide gross to $60,378,584.
Aside from critics raving over the film, it received several nominations and awards such as Movie of the Year at the 2004 AFI Awards. Particularly, Charlize Theron earned many accolades and even won the Academy Award and Golden Globe Award for Best Actress. Patty Jenkins was also nominated for a Golden Bear at the 2004 Berlin International Film Festival.
After her success in "Monster," Jenkins turned to directing episodes of television shows in order to spend more time with her family. Some of her works on TV include episodes of "Entourage" and "Arrested Development." She also directed the pilot of "The Killing," for which she got an Emmy nomination.
Making "Wonder Woman"
2010 came, and Jenkins gave her idea for a "Wonder Woman" film to Warner Bros. However, the studio has chosen Michelle McLaren, who directed episodes of "Breaking Bad" and "Game of Thrones," at the time. When McLaren parted ways with the studio because of creative differences, Jenkins helmed the project, making "Wonder Woman" her second film. She turned it into a period piece, which the studio allowed.
Jenkins' directorial effort in "Wonder Woman," made quite a buzz upon announcement. She became the first female director of a live-action superhero film released by a major studio, giving her the edge to stand out in a male-dominated industry. The studio trusted Jenkins and gave her a production budget of $150 million, and she did not disappoint.
Record-breaking
After the release of "Wonder Woman," Jenkins earned further recognition as the film broke several records at the box office. It became the highest-grossing live-action film directed by a woman. With the Israeli actress Gal Gadot as the titular character, the film also earned the biggest domestic opening weekend for a female director. It currently has a worldwide gross of $821,629,810, and on its opening weekend, it earned $103,251,471 domestically.
She even helped save the DC Extended Universe from sinking further when it comes to critical reception. Fans and critics alike loved the film. This was very much unlike the lukewarm reception for predecessors "Man of Steel" and "Batman v Superman: Dawn of Justice." Gadot's character first appeared in the latter.
In an interview with The Hollywood Reporter, Jenkins said that directing "feels like a very natural job for a woman. It's incredibly maternal in a way." However, there is the vibe of decreasing opportunities for female filmmakers. But her recent achievements could make waves and help other studios consider giving more film projects to female directors.
Bumping up the paycheck
Following the success of "Wonder Woman," a sequel is obviously in place. But Jenkins already broke another record as she reportedly will get an estimated salary of $7 million to $9 million for directing the upcoming sequel.
According to Jenkins, she fought hard to receive the same amount of pay as a male director would get on a film project. She stated that women would keep receiving a low pay if they do not do something. Jenkins encourages women to start asking for higher pay, especially if they know that they deserve such a pay.
Anti-recidivism efforts
When her production of "Monster" concluded, Jenkins began conversing with prisoners all over the United States and learned that they are having difficulties in having a normal life after their release. Jenkins stated that people still see them as prisoners. She then talked with Scott Budnick, the producer of the two "The Hangover" films, and became a supporter of Budnick's Anti-Recidivism Coalition (ARC).
ARC aims to assist men and women who were recently emancipated from prison to reintegrate themselves into the society. The group even provides mentoring programs, counseling, housing assistance and education. They even teamed up with popular establishments like Home Depot and Starbucks to help former prisoners land jobs.
Budnick said that Jenkins helped them by mentoring ex-prisoners. She also conducted screenings of "Wonder Woman" at a juvenile camp and at a women's prison. She even held Q&As after screenings to have discussions about empowerment and personal responsibilities.
Jenkins' anti-recidivism efforts drew the attention of Variety, resulting in her receiving an honor at this year's Power of Women event. Other honorees include Octavia Spencer, Priyanka Chopra, Kelly Clarkson and Michelle Pfeiffer.
The event recognizes the philanthropic works of women in Hollywood that made a powerful influence to their cause. Variety also featured the honorees on the covers of its October 10 issue.
(Featured image by Gage Skidmore via Wikimedia Commons. CC BY-SA 2.0)