Why it is easier now for small businesses to go global
Physical presence is no longer needed to create revenue and markets are decentralized.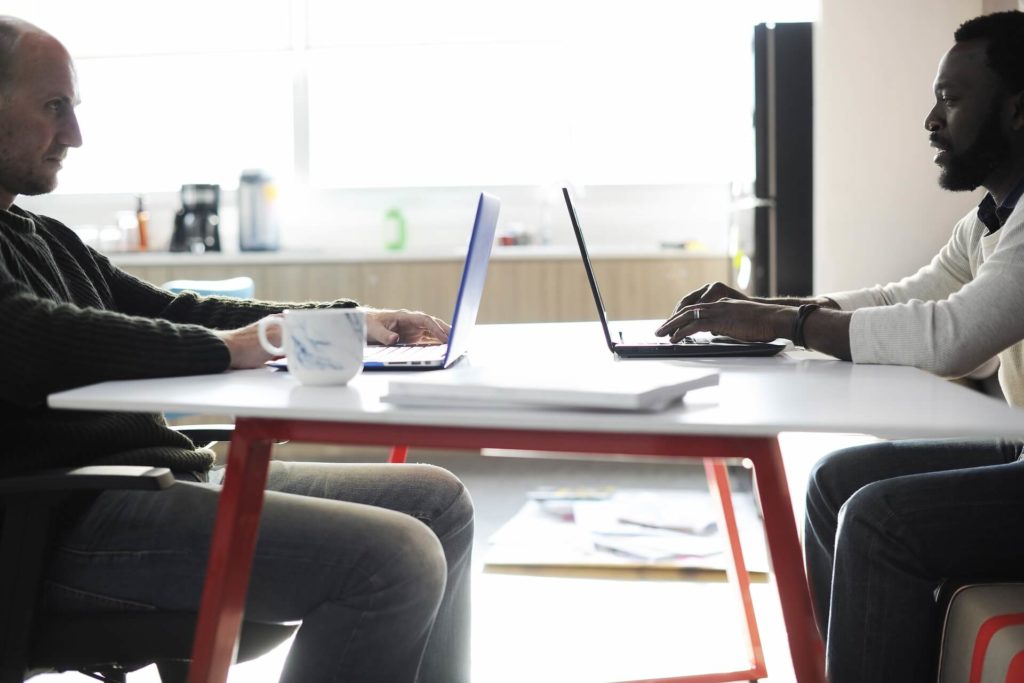 It has become significantly easier today to run a multinational business compared to a few years ago. This is down to the increasing adaptation of technological advances to various business operations.
In today's business environment, companies are not required to have a physical presence in a given location to generate sales from that location. In fact, some businesses have no location at all, thanks to drop-shipping, and yet, they record sales, expenses, and profits at the end of every fiscal year. This scenario has encouraged small and medium-sized enterprises to try punching above their weight in pursuit of global expansion.
Every now and then you come across an online retailer formed barely a couple of years ago claiming to have a presence in three to five countries, yet when you look closely, you are most likely to find one actual physical address with the rest being nothing more but satellite offices.
This is not necessarily a dreadful thing to do because if the online retailer can deliver goods and services within the said regions, then it's correct to say that it has a presence. This type of operation allows small businesses to "taste the waters" on foreign markets before deciding whether to set up a permanent office.
So how exactly are small businesses managing to thrive without necessarily having physical offices in various locations? This is probably the right question to address to discuss fully how technology has played its part.
Markets are becoming decentralized and barriers to entry are minimal
The internet is central to the paradigm shift we have witnessed in the business environment over the last couple of decades. For instance, you do not have to live in the U.S. to sell your products or services to the Americans. Even where certain levels of certification are required, these can easily be done online thereby allowing a foreigner to obtain the required credentials for operating a business that targets American citizens. Therefore, market access is global, decentralized and without limits for anyone looking to expand exponentially.
Business owners can now enhance their knowledge in an area of operation through overseas education, which boosts their global appeal. And they do not have to set foot in the country that the course is offered.
In some cases, individuals are required to obtain various certifications to credibly conduct businesses in various countries, and now as we have seen, this can be done easily via online platforms. In addition, business registrations and operating licenses can also be done through various government portals. So, it is correct to say that market accessibility is now simpler and diverse than when compared to a few years ago.
Ease of access to financing is crucial to going global, and in some cases, collateral is not required
Another thing that is influencing growth strategies among small businesses is the ease of access to financing. Regardless of whether a business is going to set up a physical office, it will require some level of funding to finance its overseas operations.
Ideally, most businesses would opt for local lending. However, with the growing popularity of online-based peer-to-peer lending platforms like Lending Club, small businesses can now access financing regardless of whether they have security. But it is not as easy and straightforward as it sounds. According to National Business Capital, the process can be as tasking as trying to apply for a securitized loan with background checks and credit scores playing a crucial role.
Nonetheless, lending institutions are being pressured by the increasing number of peer-to-peer lending platforms. This has forced them to lighten up their lending requirements in a bid to increase their loan portfolios and subsequently interest incomes. In this case, we could say that technological advances and the emergence of alternative lending solutions have forced the hand of the credit market to create a more conducive environment for businesses to thrive.
Set up costs in global markets minimized by availability of shared office spaces
Then, of course, when a business decides to set up a physical office overseas there are revolutionary ways to do this now. The role that technology plays in the expansion strategy does not end after the first and second points discussed above.
Office space management companies have integrated the use of technology with their businesses to offer occupants shared office spaces that are fully facilitated with all the required equipment and add-on services including video conferencing, data sharing, and IT support thereby, literally eliminating all menial tasks that a stand-alone office would have been required to perform.
This means that a business looking to extend its operations to this region of the world does not necessarily have to deal with the task of designing and equipping an overseas office. Rather than spending time and resources on activities that do not relate directly to sales, the business can instead rent a fully equipped office that comes with additional services via shares office spaces. This ensures that it can solely focus on the expansion plan that is directly tied to sales thereby speeding up the growth plan.
Conclusion
In summary, technology is playing a vital role in the growth strategy of small businesses. Companies have found several ways of minimizing expansion costs while at the same time focusing their efforts on activities that can be directly related to income.
This helps in determining whether the expansion strategy is working as projected while a potential exit is also simpler and less expensive if things don't turn out as planned.
—
DISCLAIMER: This article expresses my own ideas and opinions. Any information I have shared are from sources that I believe to be reliable and accurate. I did not receive any financial compensation in writing this post, nor do I own any shares in any company I've mentioned. I encourage any reader to do their own diligent research first before making any investment decisions.