5 effective ways to reduce your company expenses
One of the clever ways you can do to increase business profits is to adopt strategies in reducing your company's expenses.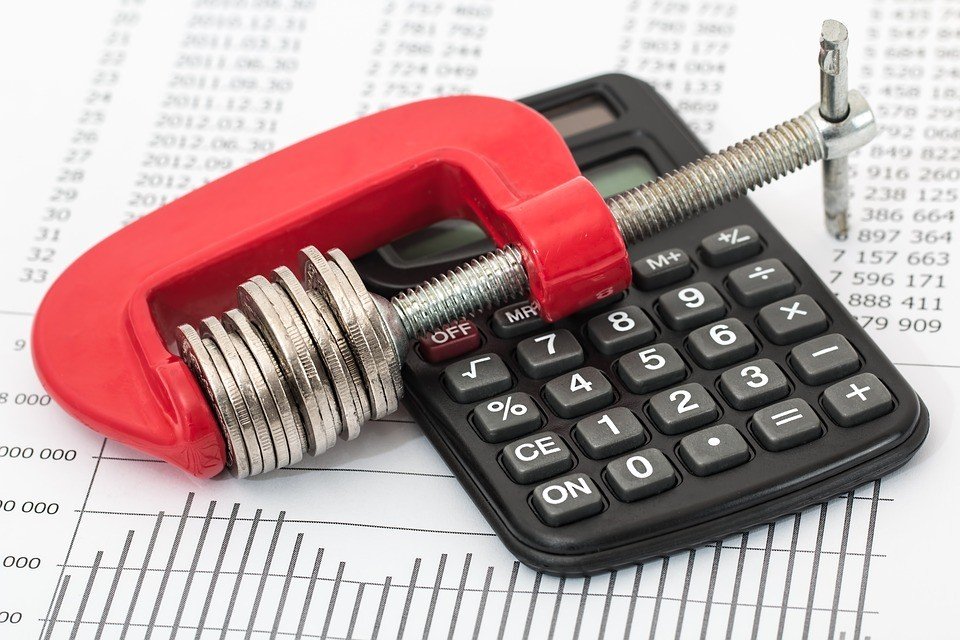 Today, companies and business organizations are dealing with intense competition that they not only require taking steps to increase their sales/revenues, but also require the necessary measures to save money or reduce the expenses. Here, we will discuss about a few effective ways, by which a company and its senior managers can reduce their expenses by dedicating only a small amount of their time.
1. Installation of a good printer device and printer ink
Even though today, a majority of work goes on via emails or in soft copy format, big companies in some cases require hard copy of important documents to send to their clients, employees or any other third party individuals. In this situation, a company should opt for a top quality of printer as well as a cheap printer ink capable to deliver high yield of prints and save money on ink cartridge.
Getting a generic type of ink cartridge will definitely deliver you with top quality of prints and durability without any flaw. Therefore, whether you have to create office documents, office reports, booklets, lab quality photos or anything else, you will expect to get the required hard copy properly with the generic replacement type of ink cartridge.
Another interesting fact about any cheap printer ink cartridge is that it is not only perfect for companies dealing with budgetary constraints problems, but also it is helpful when there is demand for consistent performance and top quality of output, as each cartridge incorporates 100% warranty in terms of quality printer and provides you the best possible printing solution.
2. Adopting an innovative cloud-based system
Companies and business owners may take an essential step to eliminate the cost associated with desk phones and high monthly telephone bills or plans by simply switching to an innovative cloud-based system. In this way, employers/employees may route calls by simply using their mobile phones.
Furthermore, a large number of consumers opt to communicate via social media, emails, live chats and any other web-forms instead of picking calls. Hence, you should analyze the usage of your present desk phones and in case you found the usage is relatively less, you should definitely think about switching to the cloud-based communication system.
Other than this, whenever you opt to compare any cloud-based solution with traditional on-desk phone devices, you will find cloud at the top position. A large number of cloud-based phones charge as per single user and gives unlimited long-distance and local calling benefits. Furthermore, in most of the cases, business groups have to make payment only for specific period (in minutes), for which they use the phone device.
3. Audit the company's subscription bills regularly
Today, with the drastic revolution of internet facility and software solutions/platforms available, a large number of companies or business organizations opt to subscribe to different types of software applications, like for instance SaaS or PaaS software, but opt to use them rarely.
Although you sign up to take free trial, but forget it later. However, this may consistently hit your credit card bills for many months. In case of a small ticket type of item, you may skip the amount undetected for a long time before you actually realize that you have wasted a big amount of money.
Hence, to get benefits, you should make sure of auditing the bank statements associated with your business/company regularly i.e. at least for one time in 3 or 4 months to identify and avoid any unnecessary expense. Cancellation of unused subscription services or products will help you a lot in saving about thousands of dollars in a year.
4. Installation of innovative HR software
Recruitment, selection and staffing are the most important yet tedious jobs performed in any company. When an organization performs each process manually i.e. conducting preliminary examinations and interview of candidates and so on, it ends up spending a huge amount of money.
However, business groups and companies may save a big amount of money with the installation and support of HR software to pre-fill and store information of applied candidates for the job quickly and in systematic way. In addition, software gives hands-on screening in no time, thanks to automated emails and reference checks in a zippy.
According to experts, HR software acts as the most valuable element, but organizations require using other important things also along with this software. Because of this, the human resource software allows easy connection to a large number of business systems present in your company.
Along with this, Human Resource is responsible to embody the entire organization together. The department is responsible for keeping the company running with the produced work and provides full support. If we make this business sector intact, the entire organization will definitely become intact.
Therefore, with technology and software solution activating a cost-effective type of human resources management, it creates a strong chain to boost the overall organizational strength. HR software will help in the recruitment of appropriate candidates in a specific position with right skill set. Indeed, the skill set generates appropriate work and gives enough scope to the organization to grow based on the interests of its shareholders.
5. Set up a sound bidding system for tasks and projects
If you have to work with third-party vendors regularly, you should definitely think about setting up a bidding system for your tasks and projects. Whenever you ask for three different vendors for providing the required costs to you, as a business owner, you may use the returned bids technically for achieving better price. Whenever you should ask for bids, you should make sure determining what exactly you want before asking or placing your bids. If possible, you should create a RFP i.e. Request for Proposal or an accurate work scope for vendors for bidding, as skipped information affects the rate you quote strongly.
Therefore, with the help of aforementioned good ideas, you will definitely be able to reduce your expenses and create relatively higher scope to earn money and outperform in your respective operational sector and/or industry.
—
DISCLAIMER: This article expresses my own ideas and opinions. Any information I have shared are from sources that I believe to be reliable and accurate. I did not receive any financial compensation in writing this post, nor do I own any shares in any company I've mentioned. I encourage any reader to do their own diligent research first before making any investment decisions.