Why an efficient wastewater system is important for all of us
An efficient wastewater system is needed for waste to go through a harmless cycle. A good system poses no danger to bodies of water, animals and humans.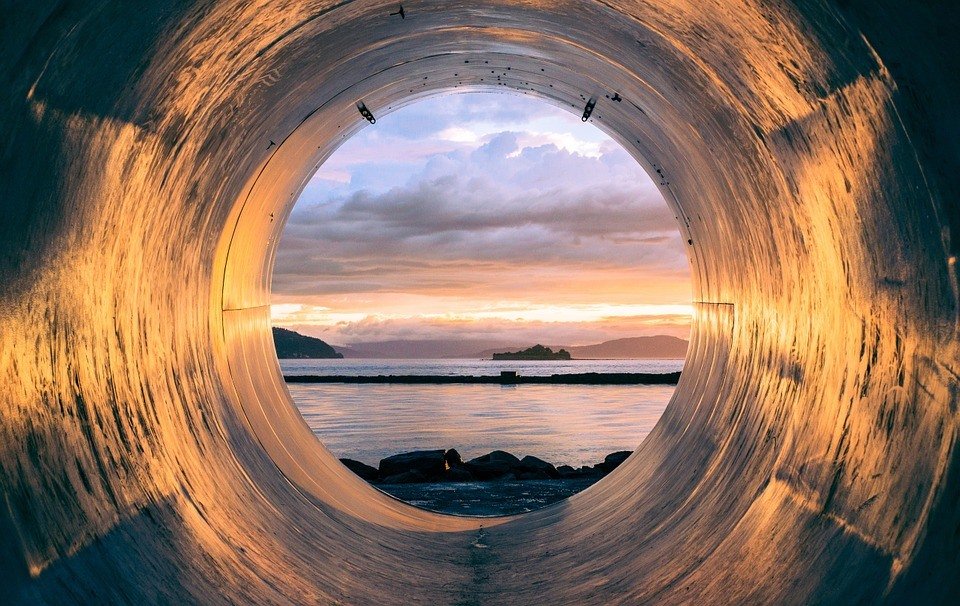 As with all things, places are seen and judged by their outward appearances. Buildings, landscapes, attractions, and the road works are usually the first things that people notice when visiting a place, and the food culture usually comes in a close second. For this reason, governments and private institutions spend millions of dollars for the maintenance of such infrastructures.
However, what lies beneath them is just as important to maintain. From homes, the smallest unit of cities, up to the biggest municipalities, an efficient sewage and wastewater system is a must in order for waste to go through a harmless cycle. Human, animal, and food wastes are being dumped in great amounts each day, and most residents have no clue where these wastes are going aside from the obvious.
Dangers of an inefficient wastewater system
These wastes actually go through a filter system before they enter sewage lines, then they are further cleaned as they enter the wastewater system. Millions of dollars are spent to ensure that sewage and wastewater systems are running well because of the perils that could happen once they fail. When left unattended or uncared for, grease and organic solid build-up can lead to system inefficiency. Build-up on tank walls and pipes can lessen the system's ability to handle more waste, and this could cause backups and system failures.
Additionally, an efficient wastewater system protects bodies of water from being contaminated. To cite an example of how the lack of a working sewage system can threaten an area, a tourist-laden beach paradise in the Philippines tested positive for coliform due to a less-than-favorable sewage system. Water is life, and the importance of keeping wastes from oceans and seas cannot be stressed enough.
"The drainage of some hotels, cottages, and restaurants are leading directly to the beach. There is no sewage disposal system and all septic tanks are dug underground," said a resident in a report by a local spreadsheet. As a result, the area's government is  requesting a $5.5 million loan to build and implement a proper sewage system. This sheds a light on the necessity of a working system that does more than just segregate liquid waste and turn it into wastewater and why sewage maintenance should be a top priority to ensure a high quality of living.
Costs and services
Maintaining a sewage system can be costly, which is why pumps only happen once a year. The removal or grease and solids in bigger systems require multiple scheduled pumping, adding costs and other added services. However, there is a way to reduce multiple pumping and lessen costs, and it is by using solid tablets meant to clear sewage and wastewater systems.
Ecosciences Inc., an ecological and life sciences company based in Jericho, New York, is a leader in bioremediation technologies for the proper maintenance of sewers, sludge ponds, septic tanks, lagoons, farms, car washes, portable sanitation facilities, grease, tanks, as well as lakes and ponds.
Ecosciences provides a line of tablet-based products that can be added to waste systems and aid in filtering solid wastes. These tablets provide oxygen, nutrients, buffers, and billions of bacterial spores per gram, which create an environment that encourages the aerobic degradation of grease and solids. When placed in tanks or flushed down toilets regularly, Ecosciences tablets efficiently break down grease and prevent the formation of solids that can clog up pipes.
Odor concern
One of the most common concerns about wastewater is its rotten odor, due to the presence of hydrogen sulfide, a by-product of anaerobic degradation. Aside from the foul smell, anaerobic degradation forms sulfuric acid, which corrodes tank walls and pipes that lead to system failures. The tablets that EcoSciences manufacture prevent anaerobic degradation and the creation of hydrogen sulfide that can be trapped in tanks, creating an environment where billions of bacteria spores can grow and begin to efficiently break down waste.
The company promotes an environmentally-friendly and more efficient sewage and wastewater system that can prevent water pollution and ensure the safety of communities from waste hazards.
Joel Falitz, CEO and Chairman of Ecosciences said that the company is seeking to provide new technologies, manufacturing firms, distribution businesses and end-consumer products to further spread the company's positive goal on cleaning one sewage system at a time.
—
This article may include forward-looking statements. These forward-looking statements generally are identified by the words "believe," "project," "estimate," "become," "plan," "will," and similar expressions. These forward-looking statements involve known and unknown risks as well as uncertainties, including those discussed in the following cautionary statements and elsewhere in this article and on this site. Although the Company may believe that its expectations are based on reasonable assumptions, the actual results that the Company may achieve may differ materially from any forward-looking statements, which reflect the opinions of the management of the Company only as of the date hereof. Additionally, please make sure to read these important disclosures.