Is this the end for Tesla and its electric car dominance?
The change from internal combustion to electricity for modern cars is slowly taking place.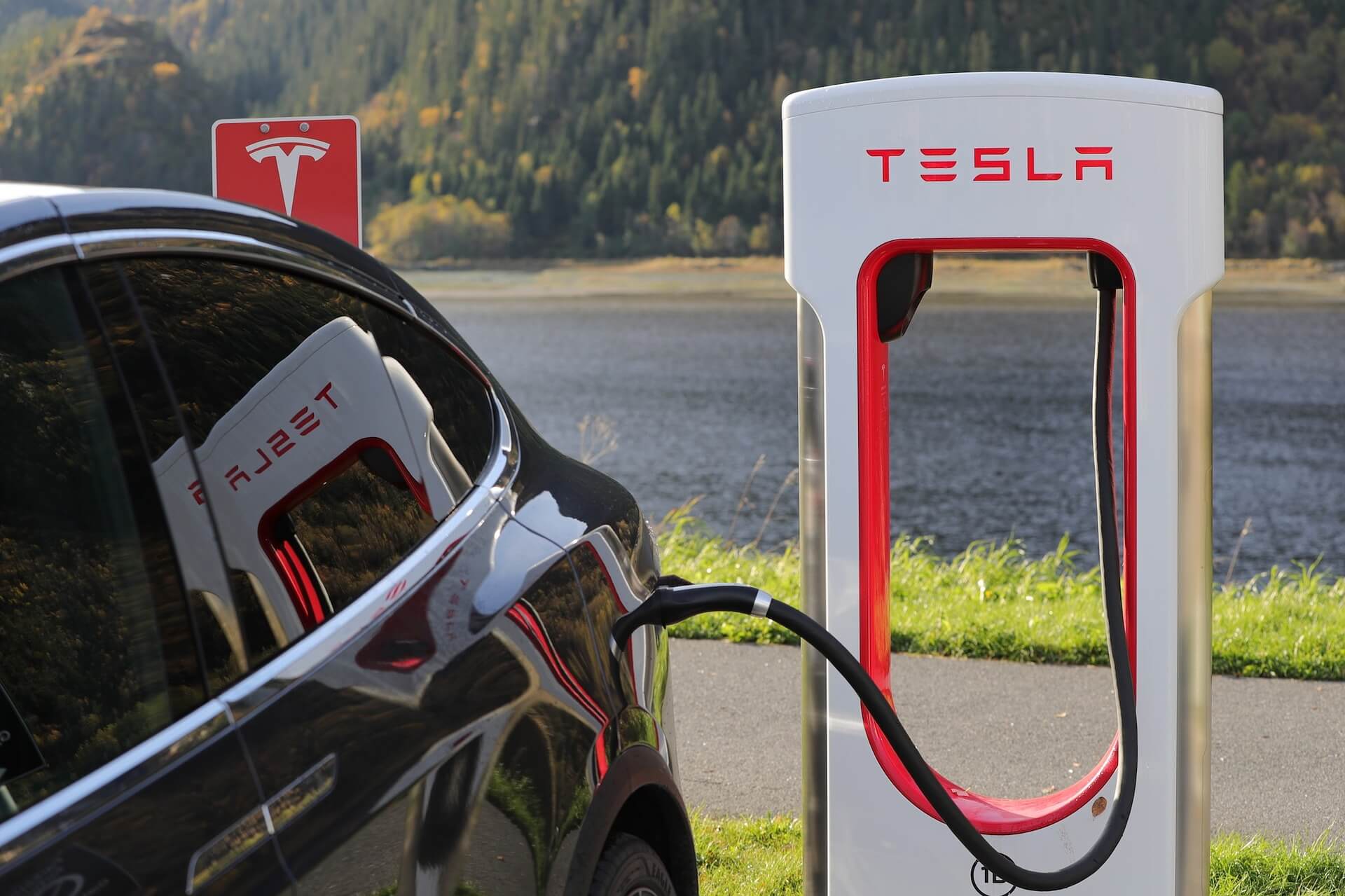 Tesla, the nifty electric car company, and its larger-than-life founder, Elon Musk, proved something.
People around the world will pay gobs of money for very cool electric cars, even if they have limited range and take forever to charge. Americans in particular love new gadgets and Teslas are the biggest gadgets of all.
Musk and company also proved something else: investors love a story.
We ache for far-reaching dreams based on beating the odds and a cowboy, go-it-alone point of view. Nothing says "I see the future and you don't" like driving a Tesla.
But dreams don't come cheap.
Musk plowed a chunk of the fortune he made from building PayPal into his new venture and has sold a lot of equity shares in Tesla. He's also tapped the debt market.
Tesla now owes just under $10 billion to bondholders. That's a pretty big nut for a company that loses money on every unit sold. Something about making it up on volume comes to mind.
Unfortunately for Tesla, the world doesn't stand still.
Chevy made the ill-fated Volt to compete in the electric car market, and when that failed it rolled out the Bolt to similar acclaim or lack thereof. I know Ford makes an electric car, but it's so boring I can't remember the name. I guess I lack focus.
Nissan, an early player in the space, offered the most practical, if unloved, Tesla competitor. It's called the Leaf.
None of these early misadventures have any hope of grabbing the attention of too many new car buyers, but their offspring will.
From Volts, Bolts, Focuses, and Leafs, we'll get new versions of electric cars from major auto companies that solve the riddles of range anxiety and charging time, all in packages that, while probably not Tesla-inspired, still look good enough to drive every day with pride. And they'll be offered at prices comparable to their internal engine combustion counterparts. That should send shockwaves through the Tesla crowd.
The tough road ahead for Tesla is part of a larger energy story. It's what I discussed last month at our Irrational Economic Summit in Nashville. We're on the cusp of moving to a world based more on electricity than internal combustion, and not because we're worried about pollution or the scarcity of fossil fuels.
Instead, the shift is happening because we're making strides in energy storage, specifically batteries.
The battery-powered shift
As we improve our ability to efficiently store energy, we exponentially expand our possible uses of electricity. We targeted this theme in June of last year in our flagship newsletter, Boom & Bust, and our stock recommendation has since gained north of 70 percent.
The current state of the art for rechargeable consumer batteries is lithium-ion, which uses a liquid solution as the medium separating the positive and negative ends of the battery.
Your cell phone has a lithium-ion battery. So does your laptop.
A Tesla carries roughly 7,000 of the little power packs. They can be charged thousands of times, and hold a good chunk of energy, but we need more.
Toyota thinks they've found a better mousetrap.
The Japanese automaker claims to have perfected a solid-state version of the lithium-ion battery. This particular kind of battery should be smaller and lighter. However, it is said to store more energy and take just a few minutes to charge. This all comes as the price per kilowatt hour continues to fall. In turn, it brings the cost of electric cars closer to that of vehicles that run on gasoline or diesel.
If Toyota has cracked the code for such an advance, then it can be widely applied. We can use the new batteries in cars, vacuum cleaners, phones, semis, boats, lawn mowers, everything.
And, luckily, we've got a new-found source of cheap electricity to power it all: natural gas.
Natural gas efficiency
Imagine generating power through hyper-efficient natural gas plants, using dirt-cheap fuel recovered through fracking, and then storing all that power in cost-effective batteries large and small nationwide. It would be, or rather, will be, an energy revolution. It won't happen overnight.
Gasoline-powered cars aren't slowly rolling to the junkyard. But it will happen.
And along the way, there will be plenty of winners and losers. GM, Ford, Toyota, and Nissan will most likely gain a new lease on life, giving consumers that weren't in the market for a new ride a reason to visit the showroom.
But other producers, like Tesla, will find it hard to compete.
The company has a beautiful product, but can it be more than a niche player when its competitors have global supply lines, thousands of dealers, and gobs of cash on the books?
Maybe.
Perhaps, as the cost per kilowatt drops, Tesla will turn the corner on profits. But, at that point, it's just another upscale car in a crowded market.
When your choice of posh electric rides expands from one—a Tesla—to many, such as Mercedes, Porsche, Bentley, BMW, and every other nameplate, it's possible —just possible —that Tesla takes a backseat.
Repaying $10 billion could take a long time.
—
DISCLAIMER: This article expresses my own ideas and opinions. Any information I have shared are from sources that I believe to be reliable and accurate. I did not receive any financial compensation in writing this post, nor do I own any shares in any company I've mentioned. I encourage any reader to do their own diligent research first before making any investment decisions.