Woman to Watch: Executive and philanthropist Laurene Powell Jobs
Laurene Powell Jobs more than just the widow of the late Apple co-founder, Steve Jobs.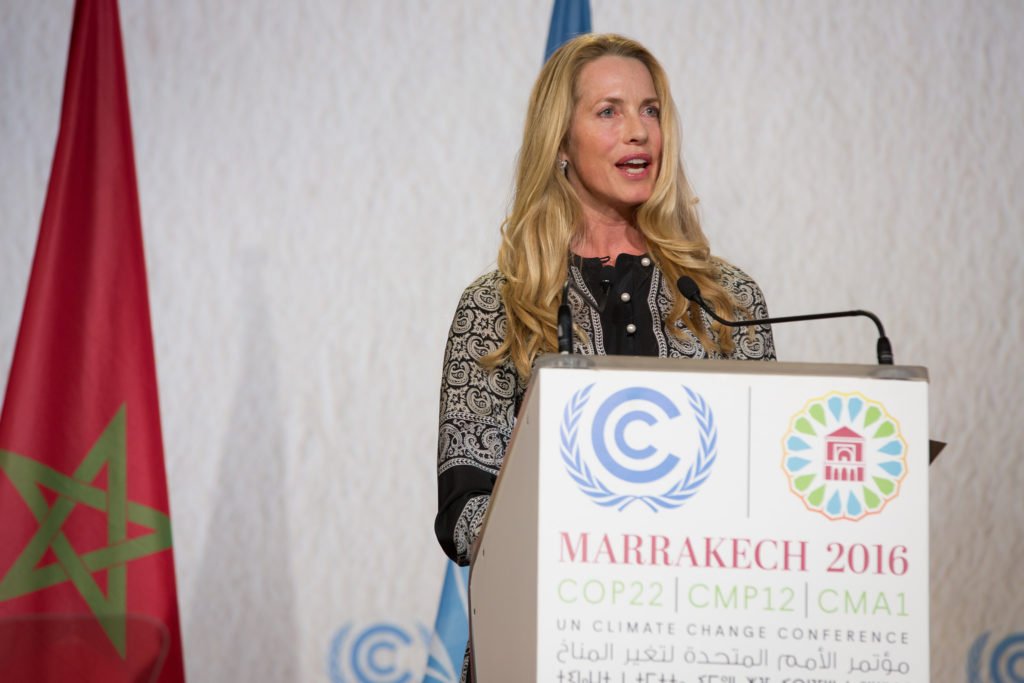 Laurene Powell Jobs is the widow of the late Apple CEO and co-founder, Steve Jobs, but she did not build upon that to establish her reputation. Beyond the Jobs household, she is also a business executive and the founder of a non-profit organization, further indicating her prowess and capabilities in the corporate world.
Her organization, the Palo Alto-based Emerson Collective, made headlines last month for supporting an educational technology startup based in Boston named Panorama Education. The group invested a total of $16 million for Panorama's Series B round.
This funding round would help the startup launch and distribute its data dashboard, which is designed to provide teachers daily observations and progression of their students in terms of learning, to various schools all over the United States.
Who is Laurene Powell Jobs?
But beyond her roles in the corporate and philanthropic worlds, Powell Jobs lives a quiet life despite being the wife of the popular leader of one of the innovative tech companies on the planet.
Born Laurene Powell on November 6, 1963, her hometown is in the town of West Milford in New Jersey. Her father, who is a pilot, died when his plane collided with another, and she was three years old at the time. Her mother remarried sometime after the accident.
In her college years, Powell received a bachelor's degree each for two majors, political science, and economics, at the University of Pennsylvania. She then started her career at Goldman Sachs, where she worked for three years as a fixed-income trading strategist. She also worked for Merrill Lynch Asset Management before heading to the Stanford Graduate School of Business to study and earn her master's degree.
Meeting Jobs
It is during her attendance at Stanford where she met her future husband, Steve Jobs. They met when Powell attended a lecture called "View from the Top" and chatted with the guest lecturer who turned out to be Jobs himself.
After the lecture, Jobs decided not to attend a significant business dinner and went out on a date with Powell, which marks their first date. They got married on March 18, 1991, at the Yosemite National Park's Ahwahnee Hotel in North California. Throughout their marriage, they had three children: son Reed, born in September that same year, and daughters Erin and Eve, born in 1995 and 1998, respectively.
Business and philanthropic ventures
Back in the early 1990s, Powell Jobs co-founded a natural-food company named Terravera, which makes organic raw materials like oilseeds and grains. However, after the birth of her children, she decided to focus on them and scaled down her involvement in the company.
Powell Jobs also established with Carlos Watson a non-profit organization named College Track in 1997. The vision of their group is to provide all students in the United States a chance to finish and receive a college degree, and it already established offices in various states outside their California headquarters like Colorado and Louisiana.
In 2004, she then founded the aforementioned Emerson Collective. This organization is concentrated on endorsing causes such as educational policies, environmental protection, immigration reform, and social justice. The name of the group was derived from well-renowned poet and essayist Ralph Waldo Emerson.
Looking at her repertoire of founded establishments, the causes of education reform and environmental preservation are close to Powell Jobs. In addition to her ventures, she is also a board member of different organizations like Conservation International and the Council on Foreign Relations and kick-started the XQ: The Super School Project, a $50 million project conceptualized to build high schools that can create influential changes in education.
Furthermore, she is also one of the original members of the Climate Leadership Council. Other founding members are Bridgewater Associates founder and philanthropist Ray Dalio and former New York City mayor Michael Bloomberg.
Inheriting Steve's legacy
Following Steve's death because of complications that arose from a relapse of islet-cell neuroendocrine pancreatic cancer, which was previously treated, she received 5.5 million shares of Apple, a 7.3 percent stake in The Walt Disney Company and the rest of Steve's fortune. Her stake in Disney is equivalent to 64.3 million shares, but she trimmed them down by half earlier this year.
Powell Jobs stated in an interview that the family misses Steve every single day and that his legacy with them "is that of husband and father." She also stated that this particular legacy "is beautiful for me to live with."
Convincing to pass the DREAM Act
A few weeks after making the investment in Panorama Education, Emerson Collective started a campaign and released advertisements on television and digital platforms to convince Senator Orrin Hatch and Republicans to pass the Development, Relief, and Education for Alien Minors (DREAM) Act.
The DREAM Act, if passed, would permit legal status to undocumented immigrants that arrived in the country when they were young and studied there. These immigrants are referred to as "Dreamers."
The TV commercial shows some of the former U.S. presidents supporting the immigrants and the "Dreamers" and ends the clip telling Hatch to pass the Act. Other supporters have sent 10,500 cut-outs in the shape of butterflies, which symbolize "Dreamers" residing in Utah, in Hatch's office to further urge the senator to finally pass the bill.
Recognizing her efforts
All of Powell Jobs' efforts did not go in vain, obviously, as she gained recognition from Forbes after including her in the magazine's multiple lists this year.
Laurene nabbed the 14th spot at the 100 Most Powerful Women list, where she is joined with fellow powerful figures like German Chancellor Angela Merkel, philanthropist Melinda Gates, General Motors CEO Mary Barra, and YouTube CEO Susan Wojcicki, among others. The magazine also placed her at number 24 in its Forbes 400 list and at number 40 for its ranking of global billionaires for 2017.
(Featured image by UN Climate Change via Flickr. CC BY 2.0)