Do you need an exit strategy in place for your property investment?
Planning for an exit strategy is an important consideration you need to take when investing in properties. Here's what you need to factor in.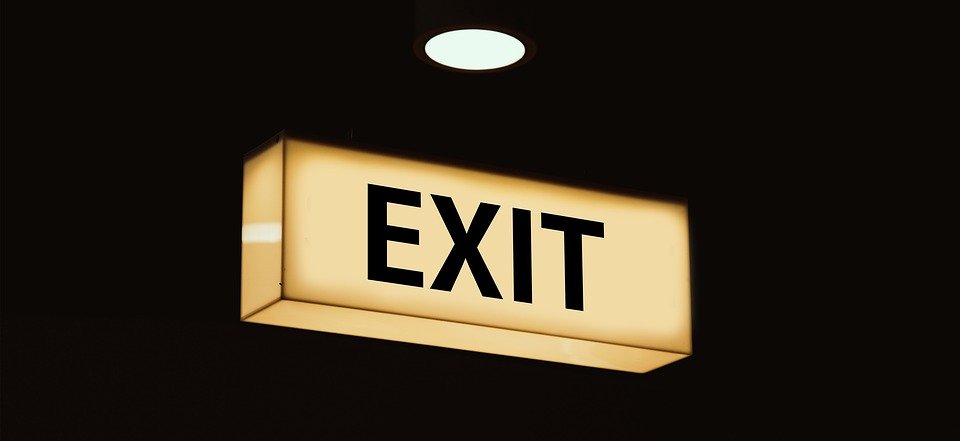 When planning a property investment, a very important aspect that you need to consider is the exit strategy, which is often getting overlooked. You will spend your time comparing different products, researching markets and looking into your options for borrowing, but you may think that the exit strategy of your investment doesn't require the same amount of attention.
However, it is very wrong to think this, and an exit strategy is actually one of the most important parts of any investment. An exit strategy will help you to make the most out of your buy-to-let investment and to generate as much profit as possible from your whole portfolio of properties.
What is an exit strategy?
Not many people give the right care or attention to planning an exit strategy, yet every property investor needs to have one. An exit strategy is a way of planning to enhance the amount of profit you can get out of your investment, and there are a number of ways that you can do this, such as selling all of your property at once, selling different properties in smaller bursts or even selling when the property market makes it necessary. By having an exit strategy, you are able to plan for the future and highlight what you may intend to do with your properties further down the line.
Why do investors need an exit strategy?
Depending on the properties in a portfolio, different investors will need an exit strategy for a number of different reasons. Here are some of them:
Equity release
It might be the case that you are to invest in property in order to release some equity later on in life. Whether that is to fund your child's university studies or to enjoy a once-in-a-lifetime holiday, you will need to be sure of what you want to achieve from your investment, and when you want to achieve it.
Pensions
A common reason behind property investment is to create a pension pot that can be used during retirement, of which people consider to be more secure or profitable than a normal pension scheme. If this is your reason for investing, you will need to be sure of how you intend to use the money that you generate from your portfolio, such as selling the property or living off the monthly income, and an exit strategy will help you to do this.
Inheritance
If it is your intention to pass on your property to your loved ones once you pass away, you will need to plan how this will be done. In order to avoid inheritance tax, any property would need to be gifted to them at least seven years before your death, or it would need to be owned by a limited company.
Increase interest rates
It is thought that interest rates will increase in the near future, and so this is something that you need to consider. You will need to determine the maximum interest rate you can pay before a property investment is no longer worthwhile to you, and an exit strategy will help you to manage it as best as possible.
Personal life problems
Nobody can predict what the future holds for us, and so your life may be hit with problems such as critical illness, the loss of your job or even a family crisis, all of which may impact your investment. Having an exit strategy in place allows you to deal with any issues that arise, ensuring that you still gain from your investment.
Planning an exit strategy for your property investment
Before you take the plunge into property investment, it is essential that you plan your property investment, and that you take the time to consider different aspects of your plan. Planning in advance of your investment can influence your investment journey, and can lead to your investment being even more successful than perhaps you initially thought.
Set targets
A lot of investors go from owning one property to creating a whole portfolio of properties, and the exit strategy that many of them choose to take is to restructure their portfolio, rather than selling it all at once. By selling some properties to make further investments and creating an exit strategy to reflect this approach, your investments going forward will be made with this in mind. Setting targets will help you to realize what you want to achieve and will shape the way that you approach your property investments.
Create a relationship between your mortgage and your goals
An exit strategy may impact the mortgage that you choose to take for your investment, meaning that the length of time that you wish to borrow money for, the rate that you may have and other things may be impacted, so it is important to keep in mind what you are hoping to achieve. Choose a mortgage that ties well with your goals and you are sure to reap the rewards.
Property tax implications
There are a number of taxes related to property, with Capital Gains Tax and Inheritance Tax two of the most common taxes that you may need to consider when creating an exit strategy. One way to feel less of the effects of Capital Gains Tax is to sell your properties in different phases, spanning a number of years, rather than letting it all go in one hit. If you are to leave property to your loved ones, they will need to pay inheritance tax and will be subject to Capital Gains Tax on any profits from the property, so that is also something for you to consider.
—
DISCLAIMER: This article expresses my own ideas and opinions. Any information I have shared are from sources that I believe to be reliable and accurate. I did not receive any financial compensation in writing this post, nor do I own any shares in any company I've mentioned. I encourage any reader to do their own diligent research first before making any investment decisions.