Eye-catching beaches you have to see this summer
Visiting the beach is always a great idea since you can fully relax and unwind, surrounded by beautiful nature, white sandy coastlines, and crystal clear waters.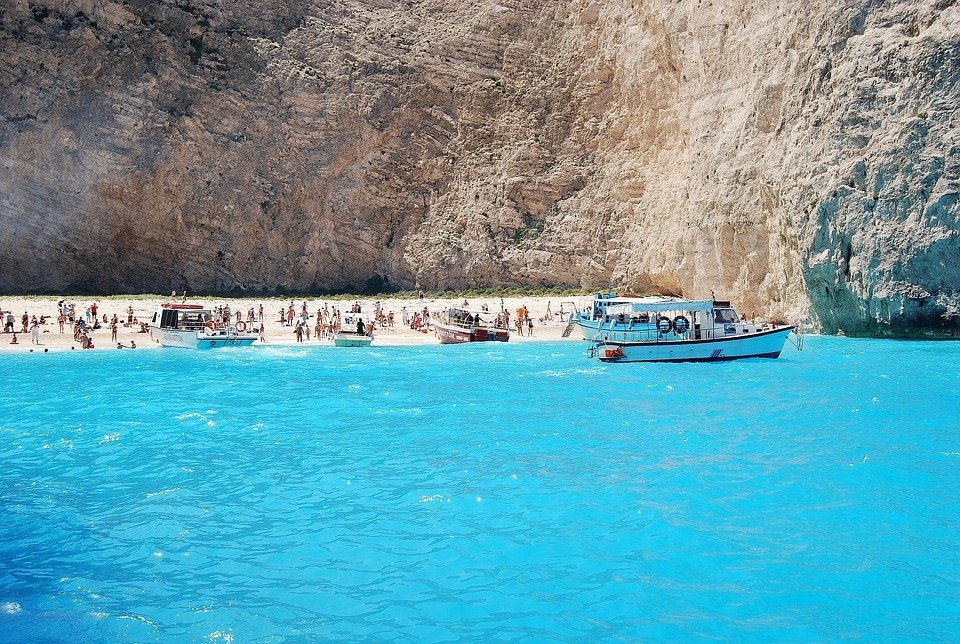 Are you already making plans where to spend your summer vacation? Visiting the beach is always a great idea since you can fully relax and unwind, surrounded by beautiful nature, white sandy coastlines, and crystal clear waters.
Not every beach is the same nor it can give you the same experience. Check out this unusual and exotic places we found just for you, and maybe you will start packing your bags right away.
Navagio Beach in Greece
The Navagio or shipwreck cove beach is located on the northwest coast of the Greek island, Zakynthos. This picturesque beach can be only accessed by boat. It got its name from the shipwrecked boat back in 1980 with the body still left there.
This beach is one of the most visited and photographed places in all of Greece. This little coast is enclosed with large steep cliffs that give the feel of being on an isolated and remote site.
Honopu Beach in Hawaii
What makes this beach especially interesting is that it's completely isolated. The only way that it can be accessed is through swimming. It is believed that this place has a spiritual history. Because of its ceremonial grounds, no planes, boats, or other devices are allowed on the beach.
Once you get there, it's totally worth the trouble because you get to enjoy a beautiful untouched nature, sandy beach paradise, and a large waterfall site, cascading down the sea cliff.
Benagil Sea Cave Beach in Portugal
The Benagil is a system of caves that lines the beautiful southern coast of Portugal. One of the caves is transformed into an impressive beach and attracts a lot of tourists each year who want to witness the magnificent natural views.
The best way to get there is by boat. Swimming is not recommended as the tides may get high. The Benagil Sea Cave Beach can be visited all year-round, but the best time is during the summer months.
Pamukkale in Turkey
Pamukkale is a unique and beautiful place consisting of white travertine terraces, filled with warm water that hangs like cascades of a mighty waterfall. This Unesco World Heritage site has over two million visitors each year. It's very popular especially during the summer months when the temperature can reach up to 40 degrees celsius. The only way to cool off is to dip in the beautiful natural pools.
Pink Sands in the Bahamas
This unique and distinctive beach is located along the eastern Atlantic Ocean side. It's one of the most beautiful places in the Bahamas.
It got its name from the pretty pink sand (caused by the microscopic coral insects, known as Foraminifera), stretching for more than 3 miles and reaching up to 100 feet wideness. Unlike other beaches, the sand here is always cool and you can walk barefoot even when the sun is in the zenith.
Glass Beach in California
This unique place is located in the Northern part of California along the Pacific Coast Highway in Fort Bragg. The whole place is covered with smooth colorful glass pieces. Once it was trash dump and all the broken bottles in time were shaped to look like little rocks. Now this beach is a beautiful and interesting spot drawing attention to all kinds of travelers.