To buy FAANG or not: That is the question for tech investors
Firsthand Technology Value Fund's Kevin Landis avoids some FAANG stocks, embraces others and fills his portfolio with smaller, innovative companies.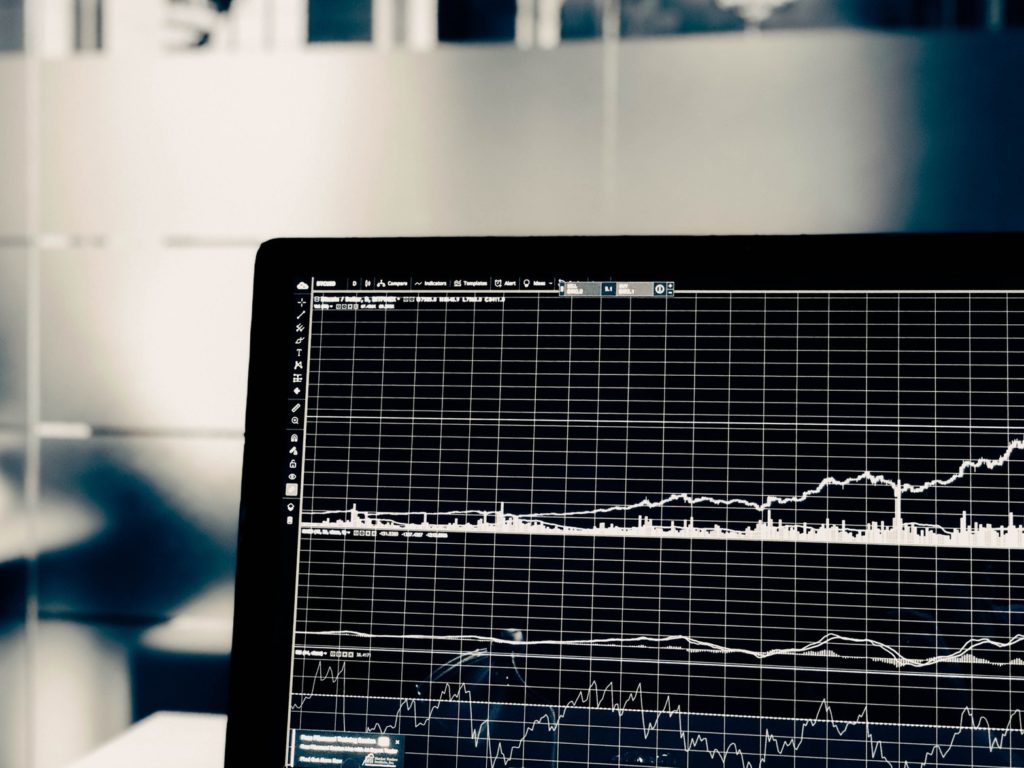 With FAANG stocks seemingly leading the charge downward, investors can be forgiven for avoiding the tech sector. But at least one fund manager says that, despite trade wars and volatility, tech stocks have a lot to give and with lower prices come buying opportunities. Firsthand Funds' Kevin Landis has overseen the 2018 rise of the Firsthand Technology Value (NASDAQ:SVVC) closed-end mutual fund which has had a strong year overall. And he has done so by neither relying on nor rejecting FAANG.
Beyond FAANG
Landis is sympathetic toward tech investors who have watched gains disappear and are now faced with such news as some iPhones being banned in China and Huawei's CFO being detained in Canada. He describes the situation as the "economic equivalent of a fly-by shooting" for worried investors. But he also feels that the trade wars are a bit of "saber rattling" that will come to an end sooner rather than later.
In particular, Landis sees the tech sector as a solid long-term play. The Nasdaq sell-off simply means that tech stocks are looking more attractive every day for those planning to buy and hold. And for those weighing their options, he advises not to fixate on the dominant FAANG stocks, that's Facebook, Amazon, Apple, Netflix and Alphabet aka Google, and looking elsewhere for future growth. Part of the problem, according to Landis, is that big sell-offs happen "when everyone owns the same stocks."
Going small to go big
So where is Landis looking to keep his Firsthand Technology Value portfolio full? Here are the tech stocks he currently recommends for those ready to dive back in. They exclude such larger plays as Apple, Amazon, Google and Microsoft due to concerns about "spending sprees." Landis is more interested in smaller, innovative companies such as Roku Inc., Chegg Inc., Nutanix Inc., and Arista Networks Inc.
Roku Inc. (NASDAQ:ROKU) – Landis describes Roku as "on the right side of the cable cord cutting trend." However, Roku is currently seeing losses as analysts go lukewarm on the stock and it is down strongly for the year. Perhaps this is what Landis would consider buying territory.
Chegg Inc. (NYSE:CHGG) – Chegg has had a good year and beat earnings estimates repeatedly. Though one analyst downgraded the stock in June, Chegg kept chugging along. Chegg has dipped since September but has regained much of that losses in a difficult market.
Nutanix Inc. (NASDAQ:NTNX) – Nutanix is seeing some abrupt ups and downs, especially in the wake of multiple analysts cutting stock price targets.
Arista Networks Inc. (NYSE:ANET) – Though news has mostly been good for Arista, the stock has been getting slammed.
Of the above four, neither Roku and Arista are looking exceptional. Roku is down over 39 percent year-to-date as of December 18th, while Arista is down almost 10 percent. Nutanix has seen some recent losses but is up over 15 percent year-to-date. Chegg is the real powerhouse in the group and is currently up over 79 percent.
Plus a few big names
Despite his concerns about overindulgence in FAANG stocks, Landis still likes both Facebook Inc. (NASDAQ:FB) and Netflix Inc. (NASDAQ:NFLX). Landis believes that Facebook has "strong growth potential." And he's an even bigger fan of Netflix.
Landis has owned Netflix stock since 2004 and holds that it is "beyond critical mass." Despite concerns about such companies as Disney getting into streaming, he points to a long history of "Netflix doubters" who have been proven wrong. As he puts it, "There's an entire short seller's graveyard for investors who have bet against it."
NVIDIA Corp. (NASDAQ:NVDA) is another big stock that Landis feels is now a buy given the crypto collapse. As a chipmaker for crypto mining, NVIDIA had a big surge and is now feeling the cold breezes of crypto winter. Yet the stock has not mirrored the overall crypto price collapse. Landis points out that NVIDIA has more to offer than crypto chips and, in his opinion, was previously too expensive.
Digging deeper
A closer look at Firsthand Technology Value Fund's Portfolio at a Glance reveals that the fund's biggest holdings are in stocks likely to be unfamiliar to North American investors. As of late September, the fund had holdings of 45.8 percent in Pivotal Systems Corp. (ASX:PVS), 16.7 percent in Revasum Inc. (ASX:RVS), and 14.3 percent in Intraop Medical Corp.
The next largest holding is Roku at 8.6 percent. Note that both Pivotal Systems and Revasum trade on the Australian Securities Exchange. Revasum only recently went public and Firsthand was an investor prior to the IPO. Pivotal Systems went public over the summer and, again, Firsthand was an investor prior to the IPO. In addition, Intraop Medical Corp is U.S. based but appears to now be a private company. If one was interested in investing in the Firsthand Technology Value Fund itself, sorting out the role of these three holdings in its performance would be a crucial task.