Over $20M raised in Facebook Fundraiser for immigrant family reunion
At the U.S.-Mexico border, 2,700 children have been separated from their families because of Trump's family separation policy.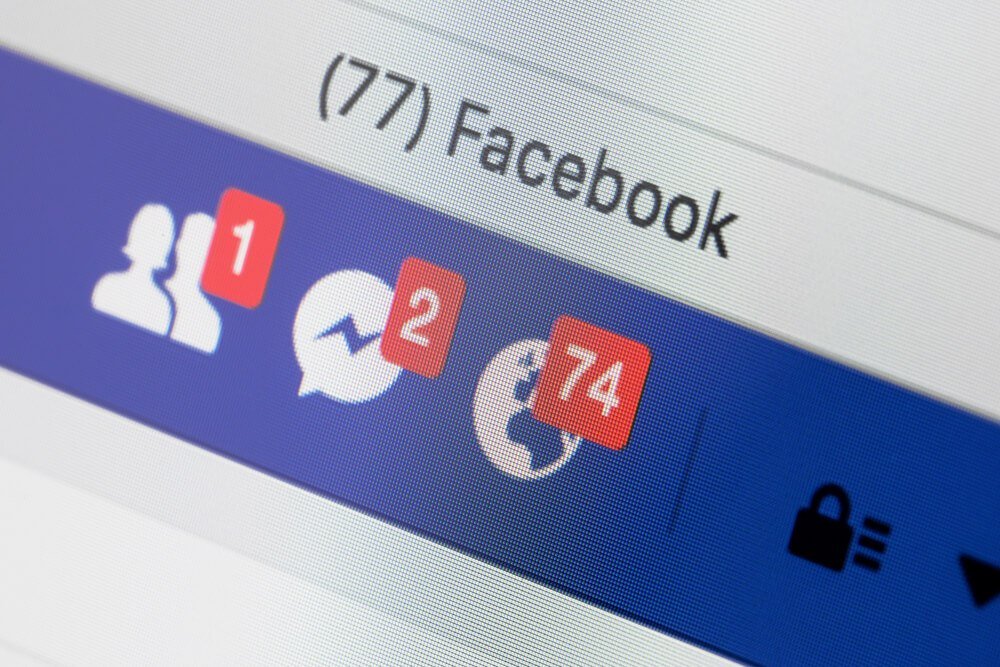 Parents fighting to be reunited with their kids after U.S. President Donald Trump's crackdown on illegal immigrants found an unlikely ally in the social media platform, Facebook.
In as little as 12 days, supporters of "Reunite an immigrant parent with their child" were able to come up with what's considered the biggest Facebook Fundraiser to date, raising more than $20 million in pledges.
The ongoing campaign to help raise legal fees for immigrants who wish to be reunited with their children kicked off in social media platform Facebook via the app, Fundraiser. It is considered to be the highest single fundraiser so far, with over 500,000 people supporting the campaign and sharing the project online more than 480,000 times.
It has now reached over $20,564,483 in pledges, a staggering number, considering the initial target spearheaded by Silicon Valley residents David and Charlotte Willner to support Texas-based NGO, Refugee and Immigrant Center for Education and Legal Services (RAICES), was only $1,500.
RAICES is the largest immigration legal services provider in Texas. Now the new target is set at $25 million. RAICES works hand in hand with immigrants by funding bonds that allow parents to reclaim their detained children. The NGO mostly works with unaccompanied children in Texas' immigration courts, ensuring legal representation during the process.
A response to President Trump
The campaign grew steam after the news of 2,700 children getting separated from their families upon crossing the U.S. border came out, following President Donald Trump's family separation policy.
Last week, President Trump signed the executive order (EO) that puts an end to the said policy, which basically took children away from their parents at the U.S.-Mexico border.
Through the EO, parents are now allowed to keep their kids even during detention as they wait for legal actions in their immigration cases.
"So we're going to have strong — very strong borders, but we're going to keep the families together. I didn't like the sight or the feeling of families being separated. It's a problem that's gone on for many years, as you know, through many administrations. And we're working very hard on immigration. It's been left out in the cold. People haven't dealt with it, and we are dealing with it," Trump said during the EO signing at the Oval Office. With him were Vice President Mike Pence and Homeland Security Secretary Kirstjen Nielsen.
Last year, over 76 percent of children with immigration cases or 13,000 kids did not have any form of legal representation. Through the funds, not only will families get the legal support that they will need, but they will also be provided with much-needed psychological care to overcome the experience of separation.
Aside from the legal services, counseling and other crucial services such as financial aid can now be provided because of the overwhelming support.
Slow action on immigration
The current administration's immigration policy has recently been placed under vast scrutiny by the media because of various human rights issues.
Despite the recent EO, the U.S. administration seems to have no clear plans on how to reunite families who were earlier affected by the President's decision.
The First Lady herself also became controversial for a fashion faux pas she committed recently when she wore a military green jacket with the words "I really don't care, do u?" at the back. Mrs. Trump was on her way to McAllen, Texas to visit children affected by her husband's immigration policy, and many perceived her choice of wardrobe to be inappropriate for the occasion.
According to her camp, First Lady Melania Trump's jacket has no hidden message whatsoever. They added that she wore it in response to media constantly scrutinizing the First Family.
Highest pledge
The Facebook campaign for RAICES also surpassed the highly-viral Ice Bucket Challenge, which created videos of people dumping buckets of ice water as a way to raise awareness of amyotrophic lateral sclerosis (ALS). The Ice Bucket Challenge raised over $115-million dollars, which was used to support scientists who actually discovered a new gene linking to ALS.
Recently, RAICES also launched the "National Families Together Hotline" which they hope could expedite cases of immigrants hoping to reunite with their families. Hundreds of volunteers have already expressed interest to support their campaign, signing-up in RAICES' other social media platforms like their Twitter account.