How to use Facebook Marketplace ads to quickly boost your income
Thanks to Facebook Marketplace, social media advertisers can now quickly (and more predictably) improve ad ROI for their brands.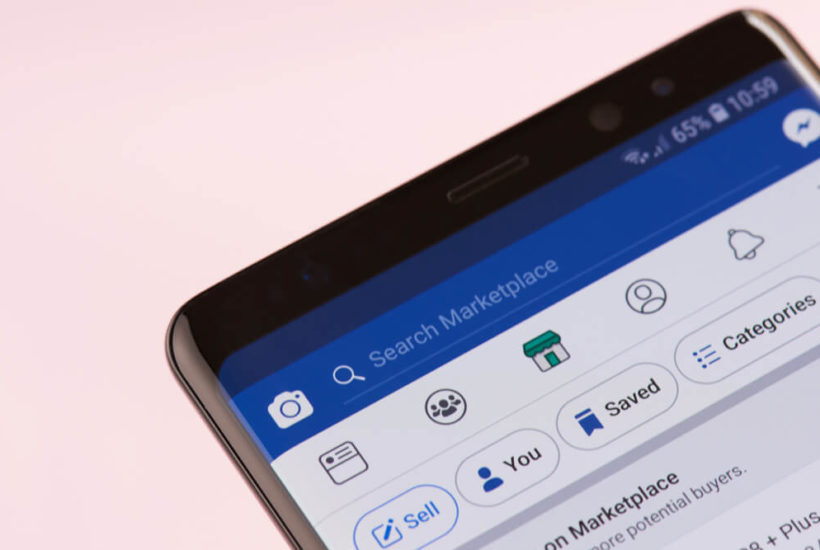 Is your audience growing the way it should?
If you've jumped into e-commerce, you've probably already been exposed to the world of Facebook ads. You're always trying to find a way to build up your audience and your engagement. That's where Facebook Marketplace ads come in.
You can use Marketplace ads to quickly and effectively boost your income by capitalizing on what's a still underutilized strategy. And you can do it while lowering your cost per response, too. All it takes is a little hard work and some understanding of how the Marketplace works.
Real-life proof
One of my favorite examples of this is a company called Thread Wallets, which creates graphics card sleeves and wallets for people who want a little extra accessory flair. The company started on the crowdfunding platform Kickstarter, then managed to build up to $4 million in revenue by 2018.
The secret? Effective use of social media advertising.
By adding Facebook Marketplace ads, Thread was able to generate over 300 purchases. They increased their ad spend year-over-year return by a whopping forty-one percent by incorporating Marketplace. And they saw a seventeen percent decrease in cost per conversion.
What made Marketplace so effective for them, and why can it be effective for you?
Judge intentions
Facebook Marketplace is more or less Facebook's answer to eBay and Craigslist, allowing people to list products to sell. It's mostly used as a local option—any work that you do to optimize your selling is probably best done on a local, area-by-area basis.
The average person browsing Facebook Marketplace has something that helps you that you don't get from many other platforms: high intent. Google Adwords is one of the few platforms that are as comparable, and it has a similar level of intent.
If someone's already looking to buy, you stand a much higher chance of capturing their attention with that bottom of the funnel content than you do in other contexts. That's what makes Facebook Marketplace stand out among a sea of advertising options.
The mechanics
Facebook Marketplace ads appear in the Shop and Daily Deals sections of the website, and they don't charge for placement. Regular listings only charge for buying, with a 30 cent or 2.9 percent fee for each transaction. But Marketplace ads operate on a more traditional model.
Because intent is so high, though, it's not hard to get traffic. It may be a narrower audience than Facebook's regular News Feed, but it's a more engaged one.
This makes dipping your toe into the water fairly risk-free. You're not having to worry about your ROI as closely as you would with another option. That also means that you're able to concentrate on the parts of your business that are more important to you.
By default, Marketplace ads are automatically optimized per click, which means that audiences similar to the ones that click on it are the ones that will see the ad show up more. That helps you reach like audiences without having to do a ton of work on the back end.
Be aware, Marketplace doesn't allow you to boost listings for political products, so if you're in that line of business you'll have to try alternative methods. It's also not available in every area, so you need to make sure you can use it where you live. If you're in the United States you're definitely able, but outside of that, you should check.
Cost per conversion is low, but your reach will take a hit compared to the News Feed. If you're interested in marketing to a narrower or a local audience, though, the Facebook Marketplace is where it's at.
Finding success
Your best bet for finding success is using both Marketplace ads and traditional News Feed ads in conjunction, as French game publisher Ubisoft did. With a combined strategy across both Marketplace and News, they were able to create a sixty-seven percent increase in purchases.
That's staggering. Millions of people saw Ubisoft's campaign, and with their success, other people took notice. They were featured as one of Facebook's premier case studies.
What made Ubisoft so successful?
They ran a lookalike audience of people that had made a purchase on their website, further narrowing down their reach but making sure they had very high intent. The product they were focused on was an expansion to a game they'd already put out, so they were able to narrow based on that and create demand.

Good creative. They prominently featured the box set of the game, and they had a clear call to action and Buy Now button that redirected to the landing page on their website.
The results, as you can see, speak for themselves.
No matter what your line of business, you can take advantage of Facebook Marketplace ads to reach an audience that has higher buying intent and a narrower focus than your regular audience.
If you're looking for a platform that has high intent, low cost per conversion, and the reach of Facebook, you need to take advantage of this advertising option. You'll quickly be able to boost your sales, your revenue and your income.
Give it a try today. You might be surprised at what you find.
(Featured image by PixieMe via Shutterstock)
—
DISCLAIMER: This article expresses my own ideas and opinions. Any information I have shared are from sources that I believe to be reliable and accurate. I did not receive any financial compensation for writing this post, nor do I own any shares in any company I've mentioned. I encourage any reader to do their own diligent research first before making any investment decisions.