Financial FOMO with Lyft: Should you follow suit?
Should you jump on the bandwagon and invest in Lyft?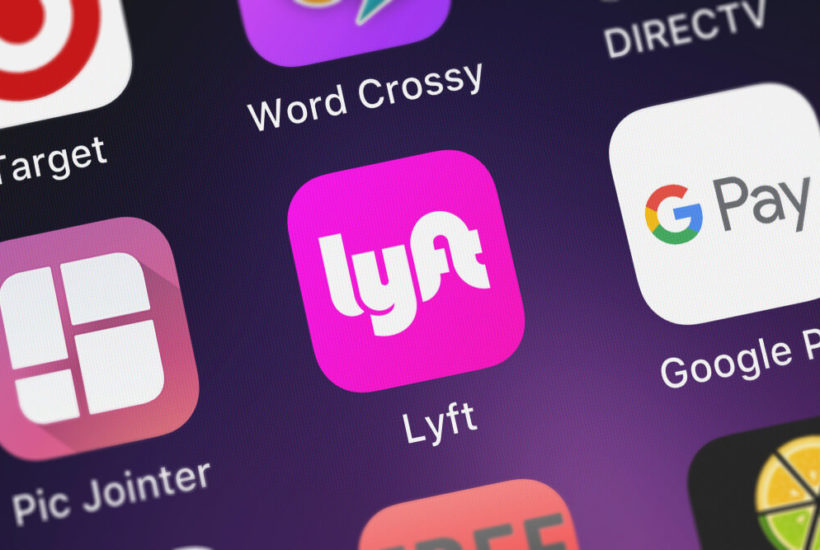 Biotech in 1990, internet companies in 1999, vacation homes in 2005, cryptocurrencies in 2017. Now the fast money is chasing ridesharing pioneer Lyft, as well as other unicorns (private, money-losing companies valued at $1 billion or more). The Fear of Missing Out (FOMO) can certainly make us look foolish.
My mother warned me about things like this. Something about following friends off a bridge.
Luckily, my friends today are too old to consider bridge jumping. Although in our younger years but that's a different story.
Manias are easy to spot in retrospect: big price moves, big-time hype, big promises of untold riches, and then poof! It's all gone.
People get righteous when they talk about how they never got caught up, never lost money, never got deceived.
That ignores the times when the hype played out.
Remember falling interest rates during the 1980s, booming equities in the late 1990s, computers, cell phones, and of course the internet? People who dismissed those trends look pretty foolish in retrospect.
The cell phone was already ubiquitous in 2007. Then Apple introduced the iPhone.
I thought it would fail, not because of the functionality of the phone, but because it was only available on AT&T, a network that, in all fairness, sucked.
Needless to say, the iPhone didn't fail. I definitely missed that one.
The next big thing
Now Lyft is a public company, with shares initially priced in the mid-70s, valuing the money-losing, ride-hailing app firm at a cool $24.4 billion.
Yes, the firm dramatically increased revenue over the past several years; and yes, it controls about 25 percent of the market. But Lyft burned $911 million in 2018 and has no path to profitability.
Ride-hailing apps lose money. To make money, they would have to charge customers more, pay drivers less, or introduce some combination of the two. That would bring them closer to the business model of the taxis they are trying to displace.
Lyft thinks scooters will do the trick, but none of those companies make money, either.
Uber, Lyft's big brother, which is valued at $120 billion, is hoping food delivery and load delivery services for trucking will help. Maybe, but will it make the company worth more than $100 billion?
But the force behind FOMO is strong, so investors flocked to Lyft's IPO — just as they snapped up cryptocurrencies in 2017 — and will likely go after shares of Uber when they go public this year.
I'm not sold, even though I recognize what others want and need — better returns, financial security for the future, some way to retire with dignity.
Speaking of retirement
The Government Accountability Office just reported that 29 percent of Americans 55 and over have no funds in an IRA or 401(k), and no defined benefit pension.
These people aren't buying shares of Lyft. They aren't buying shares of anything; they have no savings.
It's the rest of us who consider buying such IPOs because we understand that we'll be supporting a lot of others as we go through our own retirement. Benefits will be means-tested, taxes will go higher. We'll pay. We'd better make some money while we can.
But purchasing unicorns on the IPO? In this economic environment?
Lou Basenese spoke at our Irrational Economic Summit last fall in Austin about tracking companies through a predictable hype cycle. Investors push stocks to dizzying heights, then grow tired as they wait for the industry to take off, so they sell the darlings of yesterday.
As the industry eventually makes headway, the same discarded companies turn into growth engines.
But not all of them. Some become the Pets.com of their sector, and some sectors fade away.
We make money by knowing the difference — or simply waiting for proof.
Lighting up the markets…
The marijuana industry is growing at lightspeed as more states legalize the plant for both medicinal and recreational use. There are many companies in the space, most of which lose money and are more hype and hope than sales and profit.
But there are some decent prospects in the space, which has already been through at least one iteration of the hype cycle as Canada legalized pot last year only to see related companies lose value in the aftermath.
I cover the pot market in this month's issue of Boom & Bust, and I highlight a company poised for growth. With the U.S. economy slowing down and equity markets fully valued, now is a good time to look for non-traditional ways to make money.
A sector like pot — which is new and has already had ups and downs — can easily move counter to the prevailing market indices and expand rapidly even as the overall economy slows down.
With fourth-quarter GDP revised lower to 2.2 percent and first-quarter GDP looking anemic, my FOMO is morphing into FOGC: A Fear of Getting Clobbered.
So, I'm following my mom's advice: I won't be following my investment friends into Lyft, at least not yet. For the time being, I'll stick with my outside businesses, like the golf cart endeavor, and look for industries such as marijuana that have a lot of growth in front of them but have already been taken down a notch or two.
(Featured image by OpturaDesign via Shutterstock)
—
DISCLAIMER: This article expresses my own ideas and opinions. Any information I have shared are from sources that I believe to be reliable and accurate. I did not receive any financial compensation for writing this post, nor do I own any shares in any company I've mentioned. I encourage any reader to do their own diligent research first before making any investment decisions.