The perfect moment to invest in the marijuana industry is now and here is why
The marijuana industry has exploded over the course of 2018 but it's not too late to invest, companies like Smart Cannabis Corp. (SCNA) are building the future of the industry.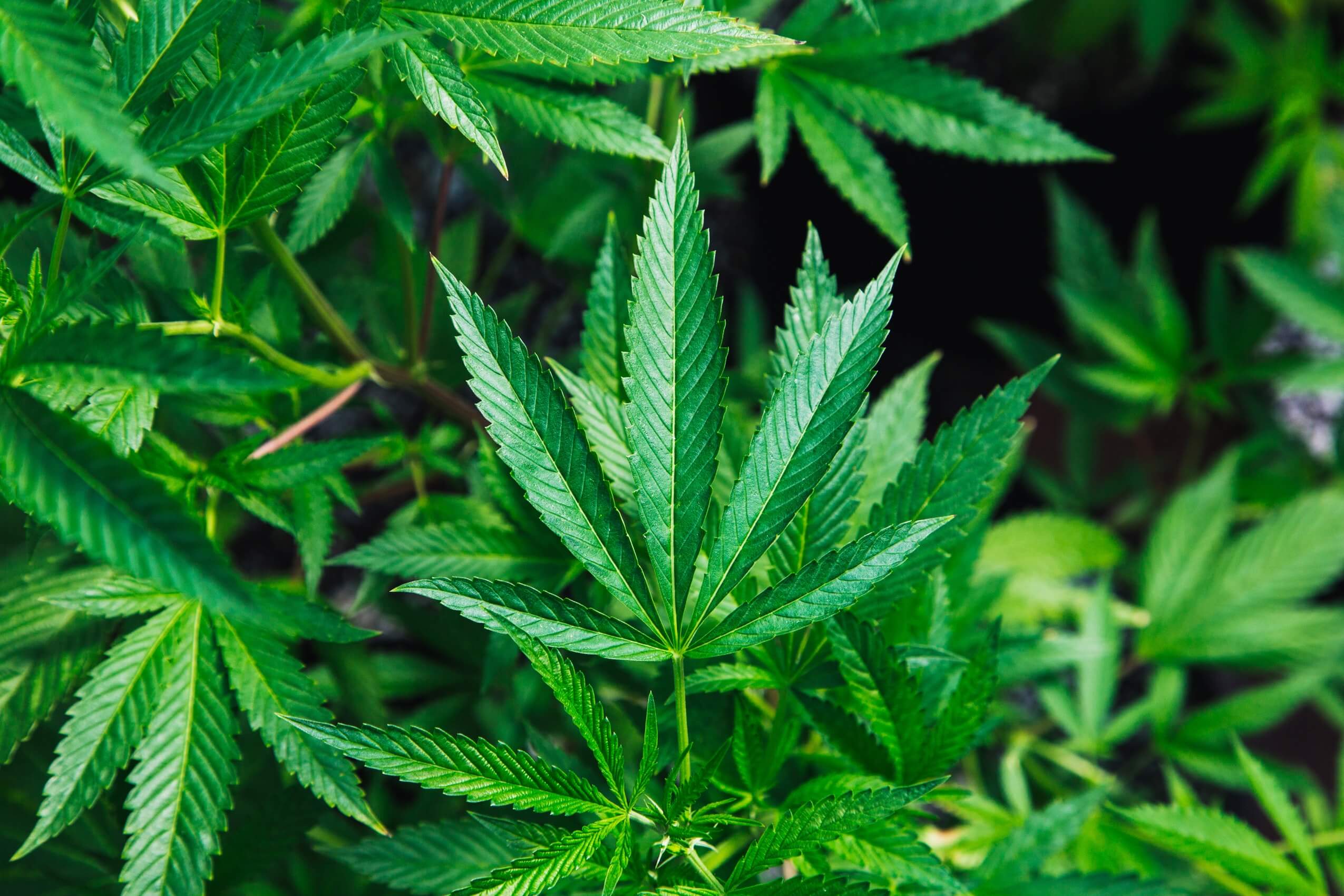 The writing has been on the wall for some time, marijuana is making a comeback. Over the course of 2018 marijuana has transformed from a much maligned weed into a multi-billion dollar industry. You may have missed the boat on the first movers of this new industry but there are still opportunities to invest in marijuana's future.  Companies like Smart Cannabis Corp. (SCNA) are already innovating this growing sector.
In 2018 California legalized recreational marijuana and this has widely been regarded as a watershed moment for an industry that has been quietly growing despite federal opposition. Indeed recreational marijuana is pegged to make up 67% of a market set to be worth $57 billion by 2027. This projected growth is particularly impressive in the shadow of a potential crackdown by the federal government, who are still opposed to marijuana legalization.
The reason for this is quite simple, any major crackdown would be hugely unpopular. According to pew research 62% of Americans are now in favor of marijuana legalization. Increasing acceptance of recreational marijuana is also likely behind President Trump's change of heart towards the industry as he quietly signaled he would accept State's decisions on legalization.
The rush to legalization is creating new opportunities
Public perception is not the only reason that the USA has seen a change of heart. As the so-called war on drugs has increasingly failed many states are seeing marijuana as an opportunity to bolster their strained budgets. Marijuana legalization is expected to generate $1 billion in tax revenue in California alone.
Colorado was the first state to legalize marijuana back in 2014 and the results paint a positive picture. The legal marijuana industry contributed $54 million to the small state's economy and has helped to create hundreds of new jobs. These figures, combined with the projections from California provide a powerful argument for federal legalization. Estimates show that federal legalization could generate $105 billion in taxes for the US government. On top of this marijuana legalization would create a huge number of ancillary industries and create over 1 million new jobs within a decade.
Canada demonstrates the potential of marijuana
With all the media focus on the United States it can be easy to forget that their northern neighbor has already taken the plunge. Canadian legalization came into full force in October 2018 and the country has already been the center of innovation in the sector. Investors have been rushing to diversify into Canadian marijuana stocks and some of the world's most innovative companies are taking advantage of this fertile ground.
Despite the huge success of the Canadian marijuana sector there are fears that Canadian marijuana stocks are currently overvalued because they are still just commodities. The market is also simply less lucrative than the one beginning to open up in the USA. American investors should look to their northern neighbor in order to learn key lessons about how the American industry will grow and what to invest in.
The key is to find companies that support investors and growers rather than simply producing cannabis. One of the best examples of this approach is Smart Cannabis Corp. (SCNA) the company creates innovative solutions for the marijuana sector whilst testing its new products in its own state of the art cultivation plants.
Smart Cannabis Corp. are the future of marijuana
The beauty of Smart Cannabis Corp. (SCNA) model is that the company takes a two pronged approach through its subsidiaries Next Generation Farming & SAP Investments. Next Generation Farming focuses upon producing innovative tools for growers to maximize its output and SAP Investments helps provide cannabis businesses with the knowledge they need to reach its full potential.
Next Generation Farming has already begun to develop some of the most innovative growing solutions in the market. One of its most interesting products is the multi-spectrum SMART by Design greenhouse grow light. It can be toggled to operate in one spectrum optimized for overall growth and one optimized for blooming, which lowers the time required for a full growth cycle. This product proved wildly popular and the company was able to sell 60 units within the first week of sales.
Another important product is the SMART filtered-Air recirculation system helps to reduce the emission of odors and airborne microbes associated with cannabis cultivation. It does this by using a closed-loop dehumidifying air-filtration system. This is important because it improves the health of plants whilst reducing the risk of neighbors complaining about any growing installation.
This technology has been combined to create Next Generation Farming's flagship product. The Gutter Connect series "SMART by design" greenhouse combines the company's existing technology to create a better greenhouse. The Gutter Connect system allows buyers to install more greenhouse space per sq foot by combining adjacent greenhouses side-by-side. It also allows growers to retrofit their existing property.
These tools are used in combination with SMARTAPP which gives growers the ability to control and automate their operations remotely through their smartphone. This app is designed to work with all of the SMART technologies produced by Smart Cannabis and gives growers an unprecedented amount of control over their operations.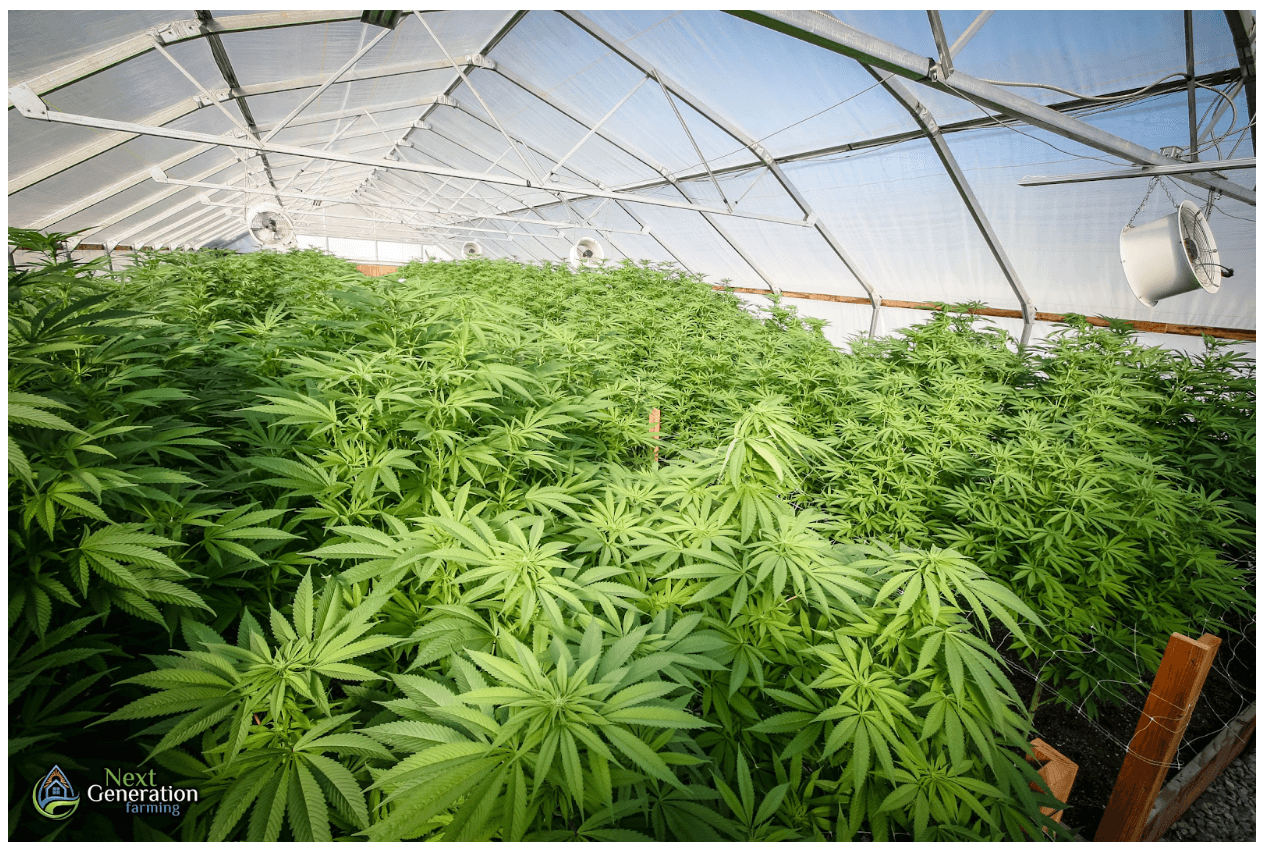 The other arm of  Smart Cannabis Corp. (SCNA) focus upon helping growers make the most of their business. SAP Investments helps with all aspects of the business. Including advising on business development, licensing & compliance, land acquisition, operations management, infrastructure and product marketing. By offering both knowledge and materials Smart Cannabis is able to sell its products better whilst also ensuring their clients reach their potential.
Smart Cannabis Corp is poised for success
Smart Cannabis Corp. (SCNA) is greater than the sum of its parts. By combining the two arms of its business the company has seen phenomenal success over the course of 2018. The company has managed to secure a number of deals with producers, including its largest deal the Salinas Cannabis Cultivation project which has grown beyond all expectations to be worth an estimated 1.8 million. The project includes installing a Geothermal exchange system as well as 18 new greenhouses.
This impressive sale was built on previous successes, including a deal signed in August with a grower in YOLO county worth around $600,000. The company was also able to sell 126 multi-spectrum grow lights to the same producer and 648 to a northern Californian producer. These sales have positioned the company to experience further growth over Q4 of 2018 and into 2019.
On top of its impressive sales the company has also moved forward on acquiring a northern California cultivation license and taken steps to put its own house in order. The company took steps to retire 1 billion shares in common stock as well as implementing a shareholder communication initiative designed to ensure that all shareholders had clarity on the company's ambitious business plans.
Smart Cannabis Corp. (SCNA) represents a best-in-breed business that has already received some media attention. The company was featured in the California Business Journal as a success story in March of 2018 and have already begun to make good on that promise. Despite this it is still largely flying under investors radar and represent an interesting opportunity for a savvy investor who moves quickly.
—
This article may include forward-looking statements. These forward-looking statements generally are identified by the words "believe," "project," "estimate," "become," "plan," "will," and similar expressions. These forward-looking statements involve known and unknown risks as well as uncertainties, including those discussed in the following cautionary statements and elsewhere in this article and on this site. Although the Company may believe that its expectations are based on reasonable assumptions, the actual results that the Company may achieve may differ materially from any forward-looking statements, which reflect the opinions of the management of the Company only as of the date hereof. Additionally, please make sure to read these important disclosures.