Cash is past: How modern fintech will drive cryptocurrencies like Bitcoin (BTC), Ethereum (ETH), and Ripple (XRP) into the financial mainstream
With cryptocurrencies making a comeback, we might be seeing a revolution in e-commerce in the near future.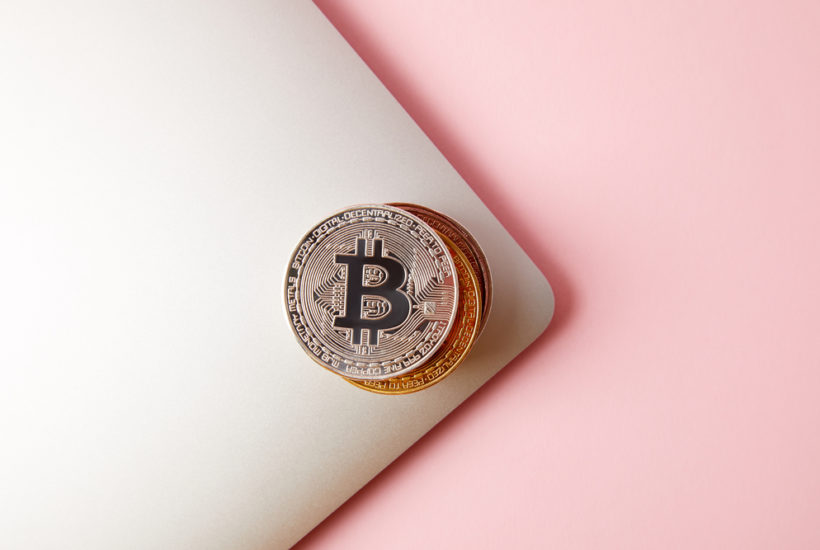 Last year was a less-than-perfect year for cryptocurrencies. With Bitcoin and other altcoins crashing down in January, the latter part of 2018 had seen little positive momentum on the cryptocurrency market. But halfway through 2019, we are witnessing some remarkable comebacks on the crypto scene.
Bitcoin is surging towards new highs, Ripple is expanding its outreach, Litecoin notes a spectacular rise, while CLIC Technology's (OTC: CLCI) breakthrough financial technology begins to bridge the world between retail and cryptocurrencies. With a total market capitalization surpassing $273 billion, cryptos are in for an exciting year. What do the recent developments tell us about the near future of the most popular digital currencies?
Raging bulls, biting coins
Bitcoin is often treated as a purely speculative vehicle. Although a generalization, it is true that cryptocurrency is highly volatile. The price of Bitcoin has dropped by a staggering 80 percent four times since 2011. Fortunately enough, each of these drops was followed by a new high, and recent advancements give a hint, that Bitcoin is ready for yet another break.
So far this year, Bitcoin's value has nearly tripled, after the spike that has begun in May brought it to a $9000 price point. Currently, it's hovering around $8000, but market analysts are convinced that it will surpass the magical barrier of $10,000 before the end of June.
While other assets were suffering the uncertainty stemming from the US-China trade war, Bitcoin managed to rally 47 percent, vastly outperforming traditional wealth preservation assets.
At the same time, according to the Relative Strength Index, the momentum has slowed down significantly, while other altcoins were gaining to bitcoin. This trend shouldn't be of concern, according to Barry Silbert, DGG founder, and CEO. He points towards the natural flows of cryptos and the fact that Bitcoin should continue its surge well into this year.
With a halvening event planned for May 2020, Bitcoin might be on constant rise till that moment, and rumors of reaching a 13 digit figure in the next bull run don't seem to be overestimated.
The silver to Bitcoin's gold
Bitcoin's spectacular bounce-back remains the talk of the day, but there is another top-tier crypto player whose growth distances Bitcoin by a safe margin. Litecoin's market cap of $8.5 billion might not take it into the top five, but with a value rise of 330 percent since January, it is a force to be reckoned with.
The current value of Litecoin hovers around $135 and might go much higher in the upcoming months. Unlike other altcoins, Litecoin is not stimulated only by the general uplift on the crypto market – it's affected by the incoming halvening event. This August, the number of digital tokens awarded to Litecoin miners will be cut in half, effectively reducing the supply of new coins.
In effect, time to produce a new coin will extend, which will strengthen the value of already existing Litecoins. There is limited research on crypto trends, but history shows that halvenings are stimulating price rallies and are one of the main reasons behind the 2017 Bitcoin's record-high.
While holders prepare themselves for a Litecoin bonanza, the Börse Stuttgart stock exchange in Germany listed exchange-traded-notes (ETNs) that were based on Litecoin and a fellow altcoin, XRP.
The walletizer
Ripple, or XRP by its designation, is currently the third largest cryptocurrency, with roughly $18 billion market cap. XRP, like many other cryptos, was waiting for its cue for the first quarter of 2019, to take off all of a sudden along with Bitcoin and other altcoins. During the first week of June, Ripple has achieved the $0.41 mark and stayed around since, while other cryptocurrencies continued to gain in value.
The reason for this difference might lay in the recent cryptojakcing of $10 million worth of XRP, which have been stolen from Gatehub's cryptocurrency wallet. As the assets are being tracked and partially recovered, Ripple opens an office in Brazil and connects with several banks in the United Arab Emirates.
XRP has been active in expanding, as just over the last six months, 150 new wallets have been added to the platform. A remarkable achievement has been scored thanks to Catalyst Corporate Federal Credit Union, by integrating xRapid and XRP into their processes. It marks the first time a blockchain-based application of cryptocurrency has been implemented by a financial institution in a commercial product.
That adoption makes Ripple an effective mean of cross-border payments with cryptos, but it seems that position will not last unchallenged for long.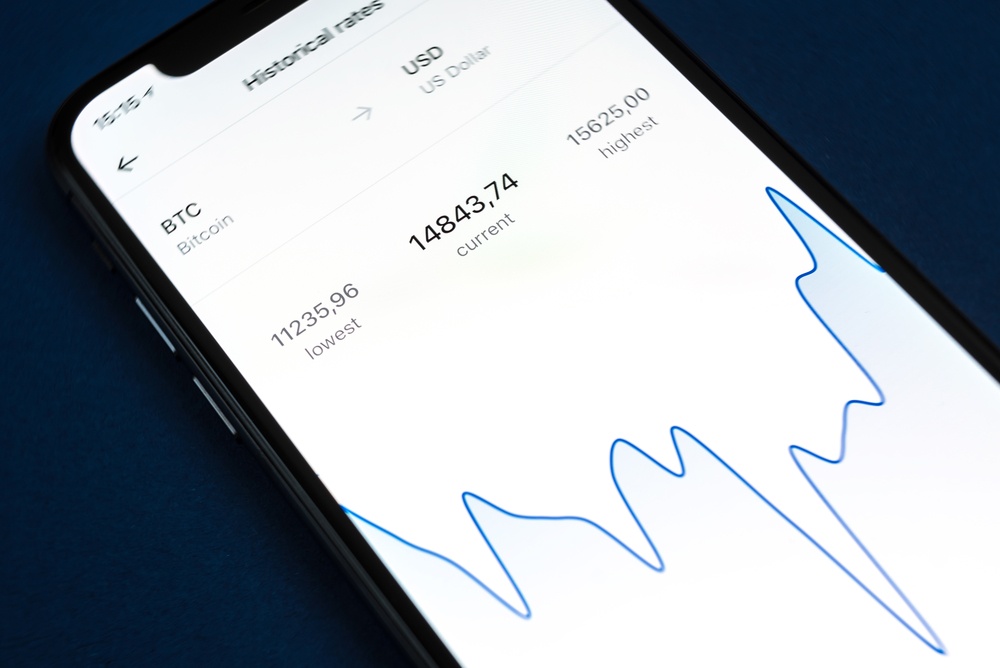 Amazon opens onto crypto payments with CLIC Technologies
Cryptocurrencies have noted some spectacular bounce-backs this year, but what is a 300 percent rise over five months, compared to a 600 percent rise within three days? That has just happened to CLIC Technologies (CLCI) after Amazon has announced that they will leverage CLIC's technology to enable crypto payments on their website.
That cooperation is some major news, as consumers will soon be able to make everyday purchases on Amazon using a public platform, based on the Ethereum blockchain. The incoming browser extension, powered by Opporty's Plasma Cash, will expand the transaction capacity of Ethereum, enabling volumes unprecedented in the cryptocurrency ecosystem.
As Roman Bond, CEO at CLIC Technology, explains, "Bringing cryptocurrency to the e-commerce marketplace is the merging of two next-generation industries." This statement is a cornerstone for CLIC's development plan, as it strives to connect digital merchants and customers by opening both sides onto effortless cryptocurrency payments.
Shopkeepers can easily integrate CLIC's script into their website, allowing clients to buy commodities with virtually any cryptocurrency. All with minimal fees, instant transactions, and without the necessity of being blockchain-savvy. At the same time, businesses are entitled to almost instant payouts in fiat currencies of their choice.
So far, cryptocurrencies were used mostly as a store of value. With CLIC Technologies and their revolutionary ClicPay platform, we might soon witness a revolution in e-commerce.
Current predictions put the value of the global e-commerce marketplace at $24.3 trillion by 2025. Grabbing just a fraction of that volume equals massive success. That's why CLIC's value has skyrocketed in the last days, showing no signs of stopping.
The rest of 2019 seems to be painted in green for crypto enthusiasts. Where are you going to be, when new records are broken?
(Featured image by DepositPhotos)
—
DISCLAIMER: This article was written by a third party contributor and does not reflect the opinion of Born2Invest, its management, staff or its associates. Please review our disclaimer for more information.
This article may include forward-looking statements. These forward-looking statements generally are identified by the words "believe," "project," "estimate," "become," "plan," "will," and similar expressions. These forward-looking statements involve known and unknown risks as well as uncertainties, including those discussed in the following cautionary statements and elsewhere in this article and on this site. Although the Company may believe that its expectations are based on reasonable assumptions, the actual results that the Company may achieve may differ materially from any forward-looking statements, which reflect the opinions of the management of the Company only as of the date hereof. Additionally, please make sure to read these important disclosures.