Fintech and TMT show signs of promise as Brexit balances M&A slowdown
Mergers and acquisitions remain slow in the U.K. Yet, innovative investors in the fintech and media industries have capitalized on Brexit opportunities.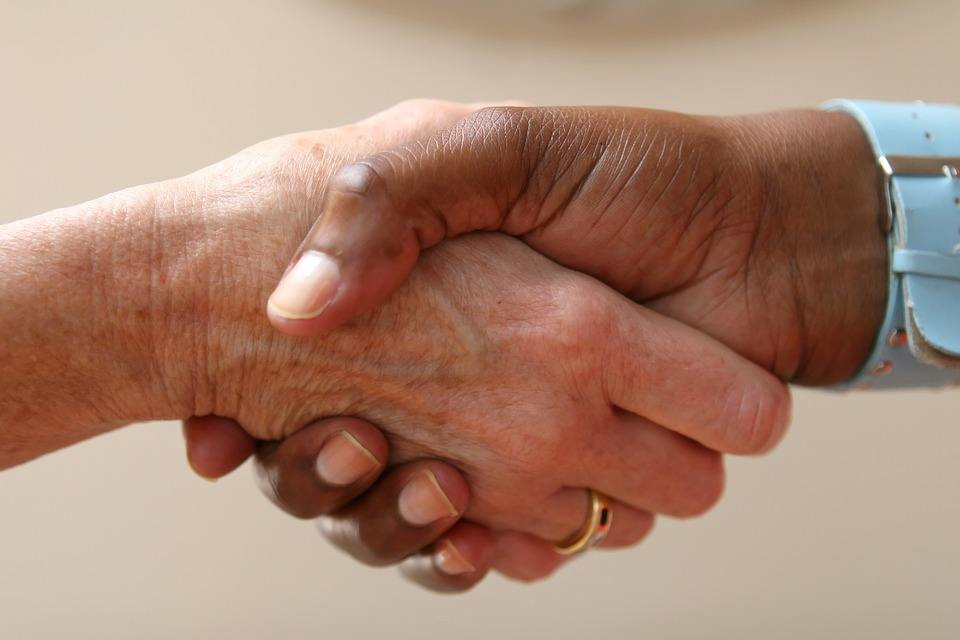 This year remains slow for mergers and acquisitions (M&A) in the United Kingdom. Still, many forward-thinking investors in fintech and TMT show signs of growth.
They have leaped on opportunities opened up by Britain's exit from the European Union.
First, let's take a review of last year. The M&A segment has been a big disappointment for UK investors as there was only €4.2 trillion ($4.5 trillion) worth of deals that has been signed in 2015. Experts believe that the segment has been slowing drastically compared to the U.S.
"Meanwhile, Mergermarket's monthly M&A update suggested that despite recent large transactions, it appeared global economic uncertainty had affected activity in Europe. And despite headline-grabbing deals such as Nikkei's £800m acquisition of the Financial Times, there were just 23 takeovers of U.K. firms by foreign companies. This was the lowest figure since the first quarter of 2013," wrote Emma Haslett of London-based business daily City A.M.
According to the Office for National Statistics (ONS), only 72 deals involving U.K. companies have been signed n Q2 and Q3 of 2015, a number that is considerably conservative compared to 2007 M&A heyday's 479 and 2008's quarter-high record (May to June) of 230 signed collaborations.
The numbers lagged more in the second quarter of this year when only 112 mergers and acquisitions took place. The quarter also recorded the lowest for deals involving British companies since 1969. It barely hit the 40-deals-mark at 31.
The figures are undeniably dismal. However, ONS said that it still helped the country to hit a total value of worldwide deals amounting to £2.8 trillion ($4.2 trillion). These deals include a $160 billion merger between Big Pharma leaders Pfizer and Allergan, AB InBev's $117.4 billion acquisition of SABMiller in Q4, the staggering $81 billion proposition for BG, and Heinz's $62 billion acquisition of Kraft. 
Indeed, overseas firms acquiring British companies secured the biggest deals at an average total takeover amount of £383 million.  
Ironically, Brexit, the one event in 2016 that would have deterred even the most intrepid investors, has stirred some of UK's CEO's to move forward and do M&A in the most promising companies. As reported by the Cambridge Network, 80 percent of U.K. companies surveyed by KPMG said that they will be pursuing new investments in the next three years. KPMG identified these corporations as the more resilient heavy-hitters, with revenues ranging from £100 million to £1 billion.
Their CEO maintained that their focus will remain on acquisitions related to their more immediate core businesses. They intend to expand these organically and steadily until 2020.
Fintech and TMT rising
Currently, though, two sectors, however, bear watching: fintech and telecommunications, media, and technology (TMT). According to the latest U.K. Trade & Investment estimate, the total amount invested in fintech companies in the U.K. was more than £342 million in 2014 and this has been encouraging more local and foreign firms to put money on the segment. For this year, London has the largest share ($500 million) in the 215 percent revenue increase in Europe's fintech market.
Dan Ridsdale of Edison Investment Research believes there are many factors that can make London more attractive. The most obvious of which is location. It is geographically situated between the U.S. and other key business capitals in the European region. Similarly, it is accessible to other markets in the U.K. like Dublin and Manchester.
These last two locations tend to favor fintech investments.  London, Ridsdale added, has the most accessible, startup-friendly, and balanced finance regulator in the world. This explains why foreign investors decide to commence operations in that city. Moreover, what entrepreneurs, incubators, and investors need to do is to nurture more fintech companies through the startup stage. "This is essential in providing the funding environment for them to progress to IPO and [eventually] global leadership," Risdale said.
London will see more high-quality mergers and acquisitions in the near future from telecommunications, media, and technology firms. These firms are those that have experienced immense growth or improvements in the past years. Charlotte Walker-Osborn, partner at law firm Eversheds, says so with certainty. "Add-on companies, which complement their businesses and take them to the next level, will continue [to acquire] with speed, particularly in the areas of social media, cloud, mobile commerce and payment, as well as security," she noted.