Woman to Watch: Food waste activist Selina Juul
Selina Juul is credited for bringing down the food waste in Denmark in just five years.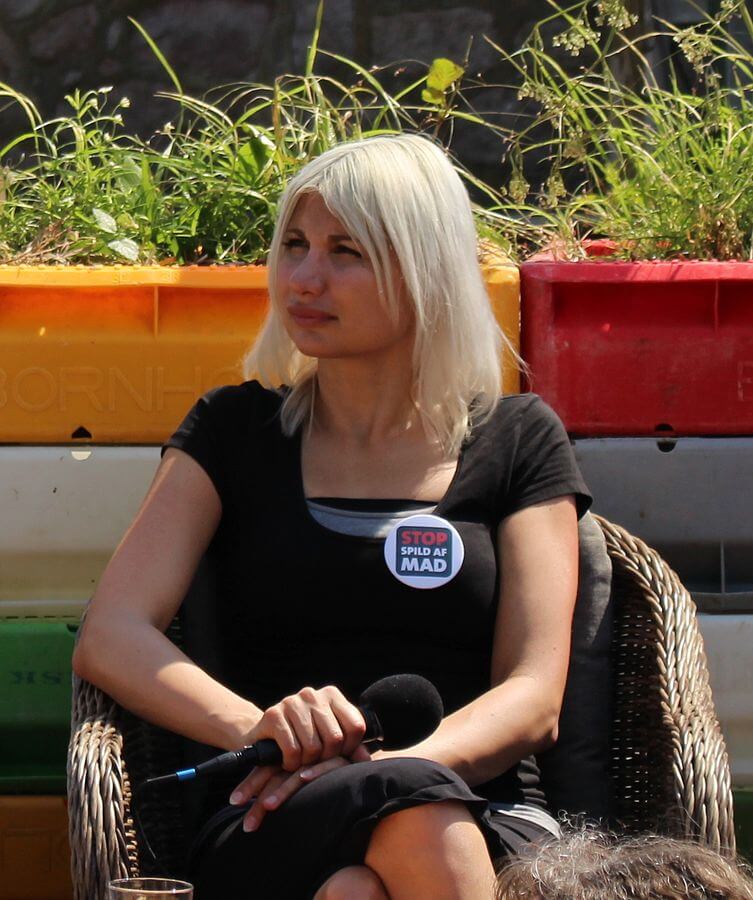 You might have known Selina Juul from reports of what she has done and currently doing. She is known for her advocacy against food wastage. However, the fight is not over and a lot of work must be done to increase awareness about food wastage.
Who is Selina Juul?
Selina Juul was born in Russia on 7 March 1980. She is an activist who is also a professional graphic designer. She moved to Denmark when she was younger and earned her degree from the Danish School of Media and Journalism.
The hardships she experienced when she was a child in Russia motivated her to fight food wastage. Back then, finding food was difficult and grocery stores were often empty.
Fight against food waste
She started an organization on Facebook called Stop Wasting Food movement (Stop Spild af Mad) in 2008. Today, it is considered the biggest consumer organization of its kind in Denmark.
The impact was immediately felt in Denmark. Just weeks after, her group received media coverage and a major retail store informed her they have stopped offering discounts on bulk purchases to lessen food waste. According to Food Tank, her group is not only supported by a thousand followers but also politicians from Denmark and Europe.
She believes there is more than enough food in the world. The problem is the unequal distribution of sources and misaligned priorities. About 1 billion are starving in the world and it is estimated that 1.3 billion tons of food go to waste per year. She cited population growth, climate change, and surging food prices as critical points in the fight against food waste.
Her group is working with Food Use for Social Innovation by Optimising Waste Prevention Strategies (FUSIONS), a global alliance which fights food waste. It involves 13 countries from Europe. FUSIONS aim to standardize food waste measurement and reduce food waste by as much as 50% in Europe by 2020.
Her hard work apparently paid off. Per The Independent, Denmark has been able to slash its food wastes by as much as 25% in just five years. In 2016, a food surplus market opened in Denmark which sells food which is 30% to 50% cheaper than in normal retailers.  
Awards and recognition
Due to her contributions to fighting food waste, she received a lot of awards and recognition. Some of the more notable ones can be found below:
Recipient of The Womenomics Influencer Award 2016

Included in the Who's Who of Denmark 2015

Dane of the Year 2014

Winner of Nordic Council Nature and Environment Prize 2013

Recipient of Svend Auken Prize 2013

Recipient of ALT for damerne magazine's Women Prize 2013

Recipient of Cross of Merit Pro Utilitate Hominum 2013

Winner of JCI Denmark's The Outstanding Young Person award 2011  
She is also a best-selling author of a cookbook called "Leftovers Cookbook 'Stop spild af mad – en kogebog med mere'". Her own website lists the recognition it garnered such as "Best Sustainable Food Book in the World" and winner of Gourmand World Cookbook Awards 2011.
Juul reveals she is focusing on media appearances lately. The more media coverage she gets, the greater awareness her group could get. She also appeared in TED Talks where she discussed her fight to bring down world's food waste.
(Featured photo by Finn Årup Nielsen via Wikimedia Commons. CC BY-SA 4.0)