Food waste: A growing global concern with dire consequences
In a world where extreme hunger exists in some places, it is a shame that food waste continues to be a big problem.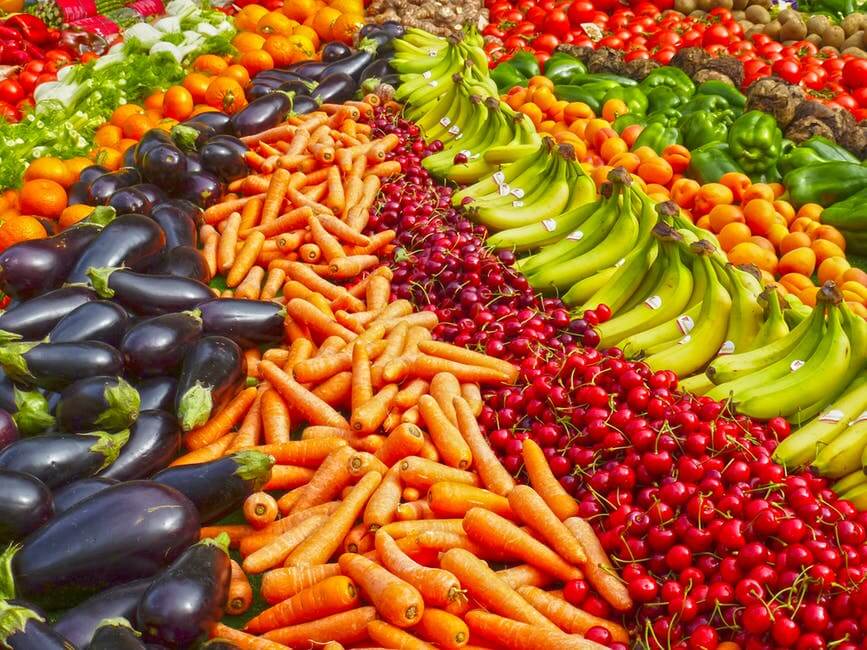 In the period spanning from 2014 to 2016, the United Nations' Food and Agriculture Organization (FAO) found that out of the 7.3 billion people, almost 795 million were undernourished, with 780 million coming from developing countries and 11 million people from developed countries.
Even with such a staggering number of people all over the world experiencing hunger, there is still the problem of food wastage, surprisingly. What is food wastage? It is the instance of people throwing away food after failing to consume it within the expiration date or because of a mistake in planning their meals. However, it can also happen when there is an oversupply of markets and when vendors reject food due to its failure to meet their quality standards.
Economic losses
FAO learned that approximately one-third of the food, which is equivalent to around 1.3 billion tons, has been wasted, with 670 million tons from industrialized countries and 630 million tons from developing countries. The expenses for such losses are worth $680 billion in industrialized countries and $310 billion in developing countries.
Furthermore, fruits and vegetables, along with roots and tubers, are the usual foods that are thrown away, both amounting to 45 percent per year. Coming close is fish and seafood with 35 percent. Cereals' quantitative food losses amount to 30 percent, while dairy, meat, and oilseeds are at 20 percent.
Environmental impact
The countries' economies are not the only ones affected. The environment also receives some negative impact as the wasted food also consumes resources during production. A lot of the waste even emerges during yield handling and storage, while some come from processing, distribution, and consumption.
Beyond the food production aspect, developing countries tend to waste more food than those in the middle or higher income regions because these countries do not have the proper equipment and infrastructure as well as the appropriate knowledge in harvesting. As a result, the environment is taking a toll via the energy and the natural resources used throughout the food production process, making it land in third place if the greenhouse emissions from the equipment used in producing food are to be considered.
There is also the fact that the food waste in landfills generates methane, which is a more harmful greenhouse gas than carbon dioxide. If these gases persist because of the presence of food waste, then there is another contributor to the progressing problem of climate change, which leads to extreme storms and drought.
Agricultural processes use 70 percent of the water around the world. With the food waste piling up every day, it cannot be helped that much freshwater and groundwater is spent as well. For example, for every kilogram of beef thrown out, 50,000 liters of water that were consumed in producing such meat should also be considered.
Too, taking into consideration the hectares of land used in cultivating crops, about 1.4 billion hectares are dedicated to growing food, which some people end up wasting.
Solutions
With these facts in mind, the foods wasted could have helped those struggling with undernourishment, and the value expended to produce these foods would have been worth it because they served a better purpose.
It now boils down to how food waste should be addressed because natural resources are not exactly infinite. There will come a time when these necessities will run out, and it might lead to a darker and more challenging time for the world. To prevent that kind of possibility from becoming a reality, there are some solutions that can be used to lower the amount of food wasted and scratch off one problem off the list of global concerns.
The first option is technology, thanks to the brilliant people who are constantly working to find new ways to make lives more convenient. Scientists and inventors have found some alternate ways to deal with food waste and convert them into something useful.
One company based in California called Apeel uses its product called Edipeel to prolong the lifespan of fruits and vegetables without the use of chemicals. Apeel makes use of edible extracts coming from the peels and pulps of the fruits and vegetables that have been consumed. The waste from the fruits and vegetables that were destroyed are then used to extend the life of others and to deliver high-quality crops.
Greenbelt Resources Corp. (OTCMKTS:GRCO), another California-based biotech company, has developed a technology that converts local food waste into consumable products such as biofuel, fertilizer, animal feed and filtered water that local businesses can use for their production processes. The company is currently looking for investors to buy a bioethanol and yeast protein production facility to complete its KWECO project. This facility will accept byproduct from dairy production companies that are within a 90-mile radius.
Greenbelt is also working on another system called the PRECO project. This system is crafted with the capability of producing renewable ethanol with the volume of 0.5 million gallons. Wastes from different food production companies within the Paso Robles area such as the Firestone Walker Brewery and the BarrelHouse Brewery are used in the system's ethanol production.
The second option that can be used is developing food policies that will give people and companies incentives when they use the product. Some of these strategies can include implementing standards that everyone should follow to avoid more confusion concerning expiration dates and creating portion-control laws to deal with issues about serving size in food.
Finally, consumer participation should also be encouraged. Everyone should make adjustments in their personal eating habits to reduce food waste significantly.
—
This article may include forward-looking statements. These forward-looking statements generally are identified by the words "believe," "project," "estimate," "become," "plan," "will," and similar expressions. These forward-looking statements involve known and unknown risks as well as uncertainties, including those discussed in the following cautionary statements and elsewhere in this article and on this site. Although the Company may believe that its expectations are based on reasonable assumptions, the actual results that the Company may achieve may differ materially from any forward-looking statements, which reflect the opinions of the management of the Company only as of the date hereof. Additionally, please make sure to read these important disclosures.