Ford, VW discuss potential partnership after White House meeting
In the wake of German automakers' meeting with U.S. President Trump, VW and Ford reveal more of their plans regarding a major partnership.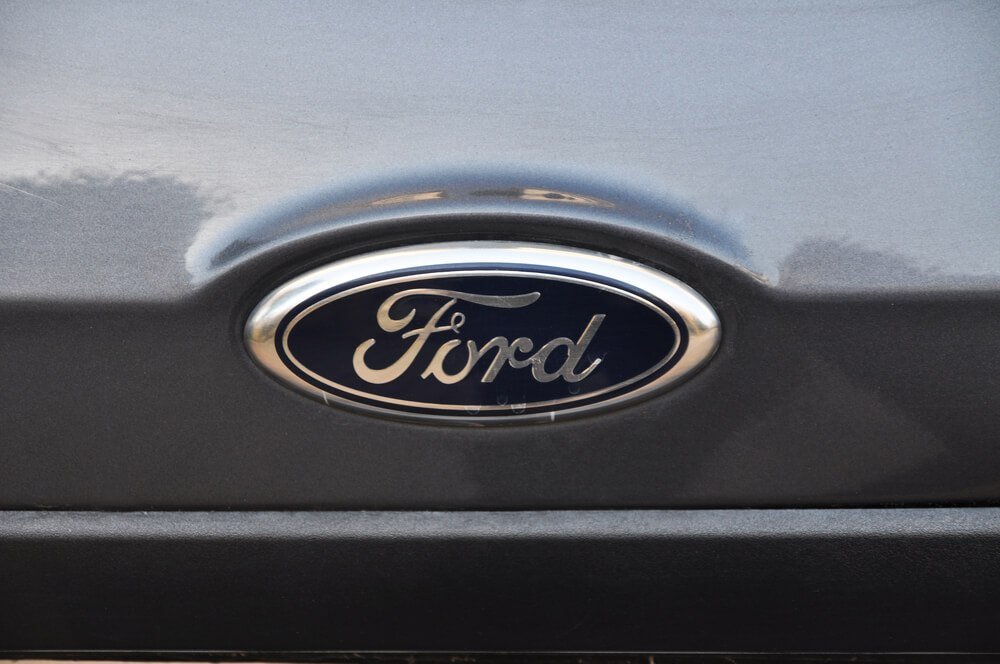 A major deal is in the works between two classic automakers, Volkswagen and Ford. Potential details are gradually leaking in the wake of meetings between German automakers and U.S. President Donald Trump. Volkswagen CEO Herbert Diess made comments regarding a possible second manufacturing plant in the U.S. in response to the near-term threat of tariffs being imposed on European automakers. But the talks with Ford represent a response to longer-term concerns.
VW and Ford in talks
In the wake of a White House meeting, Volkswagen AG (OTCMKTS:VLKAF) CEO Herbert Diess briefly discussed the possibility of working with Ford Motor Company (NYSE:F) stating, "We are in quite advanced negotiations and dialog with Ford Corporation to really build up a global automotive alliance, which also would strengthen the American automotive industry."
Diess also mentioned the possibility of a second Volkswagen plant in the U.S. Volkswagen currently has a large plant in Chattanooga, Tennessee. He said that VW is in "quite advanced negotiations in Tennessee" regarding a second plant. However, he also noted that the company might "use Ford capacity" in the U.S. to "build cars for us."
Ford Executive Chairman Bill Ford Jr. initially declined to comment on such specifics. One auto industry analyst RBC Capital Markets' Joseph Spak pointed to another possibility, that of VW acquiring idled plants owned by General Motors Co (NYSE:GM).
Such a possibility likely depends on the outcome of negotiations between VW and Ford which sound wide-ranging given that Diess also discussed an "alliance with Ford" that should "strengthen Ford's position in Europe because we will share platforms." While comments regarding Ford's strength in Europe may have more to do with placating Trump, clearly there is much on the table at the moment between the two automakers.
Meeting with Trump
The meeting with Trump also included Daimler AG (OTCMKTS:DMLRY) CEO Dieter Zetsche and officials from Bayerische Motoren Werke AG (OTCMKTS:BMWYY). VW's Diess stated that the "President has a point" and that VW was "prepared to invest more" in the U.S.
For its part, Ford is planning major cutbacks in the U.S. though no plants are currently slated for closure. However, Morgan Stanley has predicted that Ford will cut up to 25,000 jobs. Ford has also announced that it will discontinue passenger cars such as the Taurus, Fusion and Fiesta. However, further talks with VW may lead to Ford partnering on new vehicles for Europe.
BMW also has investment plans in the U.S. with a second plant of its own in the works. After the meeting, BMW officials praised free trade, pointing to its own success in the States. BMW's biggest plant is based in South Carolina with around 10,000 employees. Both VW's Diess and Daimler Chairman Dieter Zetsche claimed that the "threat" of tariffs for German automakers was reduced by the meeting.
How might a VW Ford alliance look?
Speculation is running rampant regarding the planned alliance between VW and Ford. According to a report from CNBC discussions have been ongoing for almost a year. In June, a memorandum of understanding was officially signed, confirming that they were planning to partner on both developing and assembling new vehicles.
At that time, Ford's President of Global Markets Jim Farley downplayed agreements to date speaking of "working with partners" to improve various aspects of their business. However, he also left open the option for what exactly Ford would be discussing with VW in ensuing days. At this point, the only possibility not up for discussion is a "cross-equity swap."
Initial talks focused on commercial vehicles including vans but, since then, Ford and VW have gone on to discuss joining in on the development of other vehicles that leverage one of the partners' strengths. They are also considering sharing assembly plants both in the U.S. and abroad. In addition, they might build on each others' strengths in marketing and distribution in regions where one or the other is a bit weak.
In more futuristic realms, Ford and VW are considering partnering on both electric and autonomous vehicles. VW has made numerous strides in electric vehicles with Ford never seeming to fully commit. Autonomous vehicles are relatively new terrain for all involved and other such partnerships are emerging in that realm, such as a recent agreement between Honda and General Motors.
VW is on its last line of gasoline or diesel-powered engines with plans to go fully electric by 2030. It is already making moves with the new Volkswagen I.D. as well as all-electric Audis and Porsches on the way. Even a new electric VW Microbus is in the works.
Ford is showing progress in the autonomous realm with the $1 billion acquisition of Argo AI, a Pittsburgh-based company developing autonomous vehicles. The company is also planning a headquarters for its new Ford Autonomous Vehicles subsidiary in Detroit. While Ford and VW may have some difficult history in the past, together the two may be able to successfully work to create a new car industry for the future.
(Featured image by DepositPhotos)