What is Forex Trade Copier and what are the advantages it offers?
Forex Trade Copier is software that copies trades of the professional traders into your account giving you the better chances of earning profits.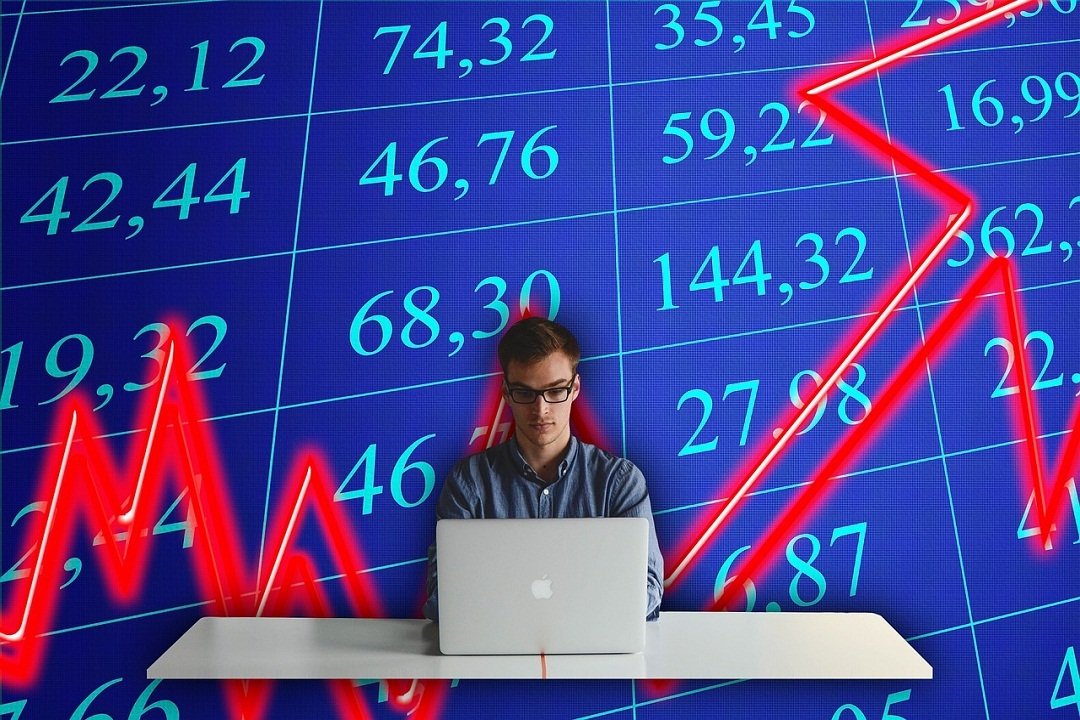 If you are a newbie in Forex trading or do not know much about trading tactics, there is nothing to worry about as an amazing tool, Forex trade copier is available in the market to make your trading business smooth and easy.
Forex Trade copier is an excellent tool for the beginners as it not only allows your trading to be managed by professional traders but also giving you a chance to make profits in less time.
With Forex trade copier software, all your transactions will be mainly handled by experienced traders and you have to do almost nothing. It allows you to understand watch how the professional traders trade giving you a chance to earn and learn both at the same time.
COPY TRADING: What is it?
Copy trading is an investment method used in Forex trading which allows you to copy trades of a professional and experienced trader. Copy trading is done by linking your trading account to the server account. The server account also called the master account; is the account of the professional trader from whose account all trades will be copied to your account which is the slave account. There can be several slave accounts linked to a master account. Any trade process done on the master accounts will be automatically copied to the slave account.
Forex copy trading is done through a connected system or a shared trading platform where the parties, the expert and new trader can interact and make suggestions. Copy trading can be done both manually and automatically. However, to make the process easy, forex trade copier software has been developed to automate the entire copy trading process.
How a Forex Trade Copier works?
Forex Trade Copier is software that copies trades of the professional traders into your account giving you the better chances of earning profits. You do not need to have the same amount in your account as the professional trader has. Forex trade copier software works on a percentage basis and all trades in your account will be carried out on set percentage as the master account.
Forex trade copier actually automates trading. The software works on the automation of Forex signals i.e. it copies the Forex signals from the server system to your system helping you to grow your money. The information signals provided by the software are reliable as everything is automated. The software also provides various other tools that aid you in managing risks and maximize profits.
What are the advantages of Forex Trade Copier?
The Forex trade copier is a great tool for all the amateurs and for those who do not know how to do profitable trading. You may opt not to use the tool but instead trade on your own, gain experience and earn profits. But the benefit this software provides makes it highly important to have it. Some of the important advantages of the trade copier software are:
It allows you to copy trade from the account of a professional trader to your own account helping you earn profits from the start.

You can save your time as you do not need to sit for hours and analyze the market as the professional traders are already doing it.

All the trades from the professional trader's account is copied. So if they win you win, if they lose you lose. Since these are profit making traders, you have more winning trades in your account.

Since all your trades are managed as per the professional trader's account, you do not have to take the stress of being at risk.

The Forex trade copier helps you to grow your investment portfolio without letting you think and analyze.

The entire process is automated making you eliminate brokers and their brokerage charges to manage your account.

It allows you manage your funds efficiently to gain maximum returns with minimum risks.

It simplifies complex trading data and makes it available to you in simple formats.

The trade copier software's available in the market are quite easy to use making it easy for a new trader to use it and earn profits.
Some drawbacks
Just like a coin has two sides, the Forex trade copier also has few drawbacks which you should know as well. Since Forex trading is unpredictable, you cannot be assured that every trade will be profitable. Even though the trades are initiated by experts who have made huge profits but you cannot copy their trades blindly. These experts may also incur losses as they are also prone to mistakes. You need to use your understanding and monitor the account and your trade account statements. Sometimes these losses may be for a certain period of time but then you have to keep patience and have trust. If the losses exceed more than your risk capacity, you may gradually reduce your trading amount, transfer your money in other account or close it, but monitoring should be consistent.
Even though these are certain things which you should not forget, the Forex trade copiers are so efficient that you may even give up trading and rely completely upon these software's to earn profits in Forex trading.
Why traders prefer Forex Trade Copier?
As Forex trading is not easy and there is abundant risk involved, few significant profitable traders are there in the market who earn profits and manage risks well. These professional traders when offer copy trading services against some fee, the beginners or people who do not know trade tactics vouch upon this opportunity making most of it.
A Forex trader requires a lot of experience and practice to be successful in this business and this requires a lot of time. The trade copier software makes it easy for the traders to earn from the start and learn how the professional traders carry out trade processes.
Suppose you are a business man and want to get into Forex trading to make profits but do not have time or knowledge to take it forward, the Forex trade copier software is best for you as it will duplicate trades from the successful trader's account and let you earn profits without your involvement in it.
How to get started?
If you are a new trader or simply want to have a profit making portfolio without dedicating too much of your time, you can invest a certain amount and get your account linked to the investor's account, whose trade you want to copy. There will be a monthly fee for the service provided. Once your account is linked to the professional trader's account, using the technology the Forex trade copier sends the Forex signals from parent account to your account and all actual trades of the professional traders in the Forex market will be copied to your account. The entire process takes place in real time.
Now as you know almost everything about Forex trade copier, you may opt for it and grow your Forex investment portfolio. There are several traders in Forex market who have been largely benefitted using the trade copier system. You may even choose not to use it and it is all up to you how you want to grow in the market by experience or right from the start.
—
DISCLAIMER: This article expresses my own ideas and opinions. Any information I have shared are from sources that I believe to be reliable and accurate. I did not receive any financial compensation in writing this post, nor do I own any shares in any company I've mentioned. I encourage any reader to do their own diligent research first before making any investment decisions.