Former US President George H.W. Bush leaves strong leadership and legacy in passing
The U.S. lost a great leader last week as 41st President George H.W. Bush took his last breath on November 30.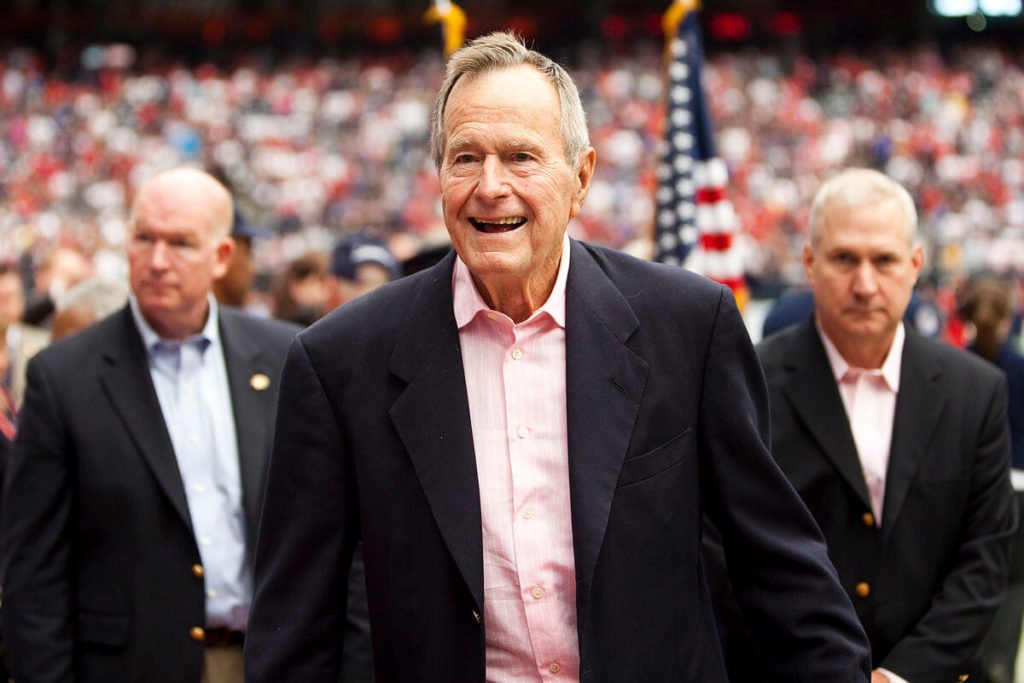 The 41st President of the United States, George H.W. Bush, passed away last November 30. The former president left a legacy as one of the best leaders of the nation, and even in death, he managed to break barriers. At the age of 94 years and 171 days old, Bush was the longest living president in the United States.
Former President George W. Bush broke the news over the weekend. "Jeb, Neil, Marvin, Doro, and I are saddened to announce that after 94 remarkable years, our dear Dad has died. George H. W. Bush was a man of the highest character and the best dad a son or daughter could ask for," he said in a statement. Bush added that he and his entire family are grateful for all those who cared and prayed for the well-being of his father.
Shortly after his death, leaders from all over the world sent their heartfelt messages to the former president and his family, says CNN.
World leaders send sympathy and condolences to Bush family
Sitting US President Donald Trump and first lady Melania Trump immediately reached out to the Bush family. Trump praised the former president's ability to inspire generations of Americans into engaging in public service. He also expressed his fascination with Bush's unwavering commitment to faith, family and country.
Former US President Barack Obama said that Bush should not only be praised for his years as the top leader of the nation but also for his over 70 years of devotion and commitment to the country. Obama cites Bush's time as a Naval aviator during World War II, as a Commander-in-Chief of the Armed Forces and many others as some of his crowning achievements.
French President Emmanuel Macron also reached out to the Bush family, giving his sympathy and condolences. He also said that as a world leader, Bush strongly supported an alliance between the US and Europe.
Vascular Parkinsonism pointed as the cause of death
According to WebMD, the former president died of vascular Parkinsonism. It is a condition that is caused by one or several minor strokes. In recent years, Bush was rarely seen in public without his wheelchair as the disease began taking a toll on his overall condition. The condition became worse in April as he was admitted to the Houston Methodist Hospital shortly after his wife Barbara Bush's funeral.
Before vascular Parkinsonism, Bush already had a few medical conditions. In 2015, he was hospitalized in Maine after an accident at his summer home left one of his neck bones broken. He was also hospitalized in December 2014 when he struggled to breathe. Then in 2012, he had to spend Christmas in intensive care as he was suffering through a bronchitis-related cough.
George H.W. Bush will go down as one of the best presidents in the U.S. As evident by the condolences and messages of support to the bereaved family, the president truly left a mark in history that not many will soon forget.
(Featured image by AJ Guel via Wikimedia Commons. CC BY 2.0.)