This Friday's metals market report brings in many news
While aluminum is the most common metal found in the Earth's crust, the most common metal found on Earth is iron, mostly because it makes up such a large part of the Earth's core.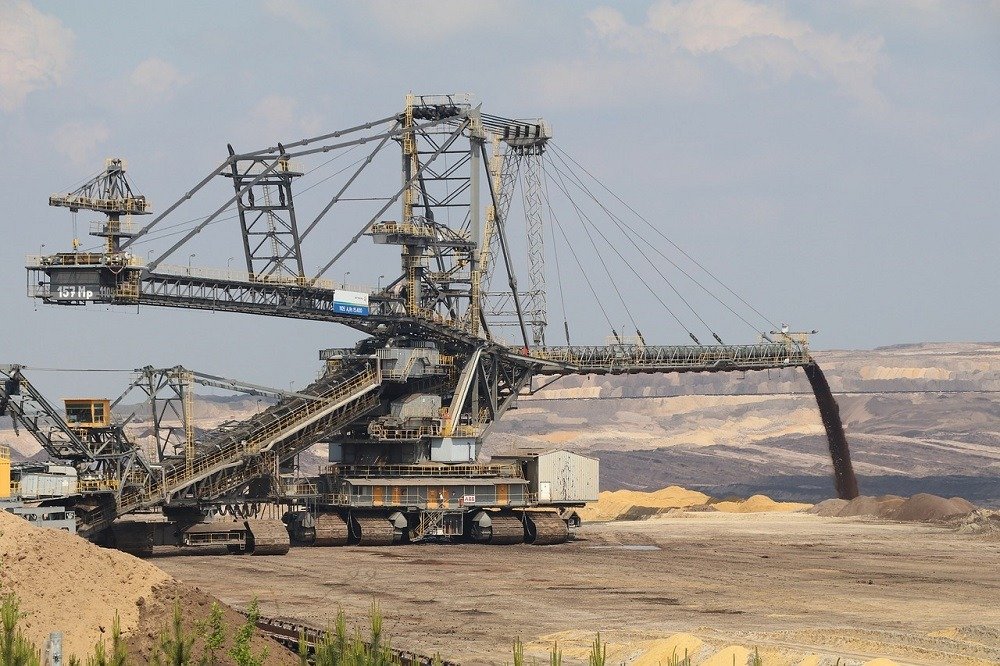 Here is this Friday's market report on the metals market with commentary about the latest changes and news on precious and base metals.
China goes $26 trillion commodity binge as shortages seen/Alfred Chang:
Chinese investors traded a record volume of commodity futures last year as speculators poured in and out of the market on bets that shortages are looming. Combined aggregate trading volume on the Shanghai Futures Exchange, Dalliance Commodity Exchange, and Heinz Commodity Exchange jumped 27 percent from 2015 levels to 4.1 billion contracts, according to data e-mailed by the China Futures Association. Turnover across the Bourses rose 30 percent to a record 177.4 trillion Yuan ($25.5 trillion), the data show. Chinese investors, flush with credit and hunting for returns, piled into commodities futures last year, spurred by bets that the government's efforts to cut industrial capacity would lead to shortages of raw materials. They charged into markets several times in 2016 and bought everything from iron ore to cotton, driving up prices and stoking fears of a bubble. Authorities introduced curbs on excessive speculation to quell the mania. It appears to be working as seen below.
Today's Trivia:
What is the most common metal in the world?
Bloomberg:
China's efforts to choke capital outflows are beginning to pay off, with the offshore Yuan surging the most on record as traders scrambled for a currency that's becoming increasingly scarce outside the nation's borders.
The Yuan gained 0.5 percent at 6:48 P.M…. in Hong Kong, taking its two-day move to 1.8 percent, poised for its biggest gain in data going back to 2010. The overnight deposit rate in the city rose as high as a record 100 percent, while the spread between the offshore and onshore exchange rates reached the widest since 2010. Bloomberg News earlier reported Chinese policymakers were encouraging state-owned enterprises to sell foreign currency.
CME Group reports record metals volume in QT/Allen Sykora:
CME Group reports record metals volume occurred during the fourth quarter. An average of 488,000 metals contracts traded each business day in the October-December period, a year-on-year rise of 49% from 326,000 in the same period of 2015. Gold futures and options average daily volume (ADV) rose 51% from the prior year to 279,000 contracts, while silver futures and options ADV jumped 45% to 80,000 contracts. For all of 2016, average metals volume was a record 460,000 contracts, a 34% jump from 345,000 the year before. December metals volume averaged 359,000 contracts daily, which was below the quarterly average but nevertheless still represented a 36% year-on-year gain from 264,000 in December 2015. Volume in all CME Group markets averaged annual record daily volume of 15.6 million contracts in 2016, up 12% from 2015. Besides metals, record annual averages were also hit in markets for interest rates, energy, agricultural commodities, total options and electronic options. Total fourth-quarter volume averaged 16.3 million contracts per day, up 24% year-on-year.
Mining.com:
Gold prices pushed higher Wednesday hitting an almost four-week high thanks to a weaker dollar and increased physical demand from major consumers China and India. The spot price for the precious metal rose to its highest since Dec. 9 at $1,167.83 an ounce and was recently up 0.2% at $1,164.60 an ounce on the Comex division of the New York Mercantile Exchange, on track for its second straight day of gains. US gold futures climbed $3.80 to $1,165.90 an ounce.
Analysts expect that uncertainties, such as Donald Trump's first few months as President of the US and upcoming elections in some European countries will boost gold prices as investors seek safe-havens.
The price recovery comes ahead of a PM ET release of minutes from the Federal Reserve's December policy-setting meeting, which could deliver more hints on what to expect this year in terms of monetary policy. At the meeting, officials said they would hike interest rates by a further 0.75 percentage point over the course of 2017.
Physical silver deficit persists despite softer fundamentals/Silver Institute:
The silver market is expected to be in an annual physical deficit of 52.2 million ounces in 2016, marking the fourth consecutive year in which the market has realized an annual physical shortfall, according to the Silver Institute Interim Silver Market Review, produced for the Silver Institute by the GFMS team at Thomson Reuters. While such deficits do not necessarily influence prices in the near term, multiple years of annual deficits can produce upward pressure to prices in subsequent periods. In 2016, an expected 71.4 million ounces' net flowed into Exchange-Traded Products (ETP) and a 61.9 million ounces' derivatives exchange inventory built on a year-to-date basis (end-October) have increased the effect of the physical deficit, bringing the net balance to -185.5 million ounces, equivalent to approximately nine weeks of global demand.
American eagle silver coin marks the 30-year anniversary:
The U.S. Mint has issued American Eagle 2016 one-ounce silver uncirculated and proof coins to commemorate the coin's 30th anniversary. The obverse features Liberty enveloped in folds of the U.S. flag. The inscription "30th ANNIVERSARY" is on the edge of both the proof and uncirculated coins. The reverse features an eagle with shield, an olive branch in the right talon and arrows in the left. According to the U.S. Mint, each coin weighs one troy ounce and contains an ounce of .999 fine silver. American Eagle Silver Bullion Coins are the only one-ounce silver bullion investment coins made by the U.S. government. Their weight, content, and purity are guaranteed by the U.S. government. American Eagle Silver Bullion Coins are one of the most widely traded silver bullion coins in the world and are welcome in major investment markets worldwide.
The first American Silver Eagle coin was struck in San Francisco on October 29, 1986. Then Secretary of the Treasury James A. Baker III presided over the striking ceremony held at the San Francisco Assay Office. According to press reports at the time, as Baker "reached for the electronic button on press No. 105, he turned to the audience and said, 'I don't need a pick and shovel to start the San Francisco Silver Rush of 1986.'"
Palladium soars into 2017/Commerzbank:
Palladium has been the outperformed so far in early 2017. Nymex March palladium rose 4.4% Tuesday and just before 9 am EST Wednesday was up another $26.75, or 3.8%, to $736.65 an ounce. "It is possible that some market participants have been buying palladium in particular in anticipation of record-high vehicle sales in the U.S.," says Commerzbank. Sister metal platinum also rose sharply Tuesday but was up by a more modest 0.7% in the early going on Wednesday.
Pete:
Last month I had the month end strategic hedging meeting with my recyclers and the discussion came to the conclusion to not hedge inventory, as demand was out stripping supply. It seems that we did have one of those rare moments where the true fundamentals of the market drove the price. As car sales figures drove the shorts to the market to cover speculative positions.
Bloomberg:
GMK Norilsk Nickel PJSC bought about 90,000 ounces of palladium for its stockpiles in the first half before prices rebounded. The company's palladium fund, which was established this year to spend $200 million on purchases, bought the metal at market prices, its press service said by e-mail on Thursday. It may buy a similar amount in the second half, it said.
The purchases would have cost about $50 million, based on the average price during the period, and be equal to less than 2 percent of 2015 global mine production, according to Bloomberg calculations using Metals Focus Ltd. data.
Nornickel, as the world's largest palladium producer, is buying metal for a fund that aims to reduce volatility and strengthen the company's market position, it said in February. Nornickel has discussed buying from Russia's central bank since 2014, but talks stalled at the beginning of the year when prices tumbled to a five-year low, people familiar with the matter said at the time. The first purchases from the central bank happened in spring, as prices started to rebound, people with knowledge of the deals said in June.
Pete's Corner:
There's one thing almost all gold traders and analysts agree on, now is a great time to own bullion. Those surveyed by Bloomberg were the most positive they've been in the metal's price outlook since the end of 2015, with 14 saying they' re bullish on the metal, two bearish, and one neutral. Worries over political developments in Europe, and in the U.S. following Donald Trump's election, as well as expectations of stronger demand ahead of the Lunar New Year were cited as factors.
(OK, yes, I did participate and yes, I was bullish)
There seems to be a very different attitude growing in China. The theme I'm getting is value, not volume. The Chinese are coming to understand that producing less will keep the price flat and it will not drift lower. These flat prices mean that if they cost cut on the "backside of production" they will be profitable. What this means, with production energy cost having halved, in the last few years is they can continue to enjoy modest profits while producing less.
Police ignored as Chinese treasure hunters dig up 500kg of Qing dynasty coins Hundreds of Chinese treasure hunters – including pensioners and children – ignored outnumbered police as they dug up more than 500kg of ancient coins during an unauthorized mass dig near a river, mainland media reported.
Service industries in U.S. expand at a faster pace than forecast/Patricia Laya:
America's service providers expanded more than forecast last month, spurred by an upturn in orders that coincided with stepped-up demand at the nation's factories. The Institute for Supply Management said Thursday that its non-manufacturing index held at 57.2 in December, the highest level since October 2015. The median forecast in a Bloomberg survey called for 56.8. Readings above 50 signal growth in the industries that make up nearly 90 percent of the economy.
Chaz Miller/South China Post:
In California, several hundred recycling centers closed. These closures were caused by weak markets and by the workings of California's unique container deposit law. Even if markets strengthen, fixing that law should be a top priority for California lawmakers in 2017.
Trivia Answer:
While aluminum is the most common metal found in the Earth's crust, the most common metal found on Earth is iron, mostly because it makes up such a large part of the Earth's core. Steel is an important alloy (combination of metals) that is created from a mixture of metals, mostly iron. There are many different types of steel including stainless steel, galvanized steel, and carbon steel. Steel is commonly used to make a number of products including knives, machines, train rails, cars, motors, and wires.
—
DISCLAIMER: This article expresses my own ideas and opinions. Any information I have shared are from sources that I believe to be reliable and accurate. I did not receive any financial compensation in writing this post, nor do I own any shares in any company I've mentioned. I encourage any reader to do their own diligent research first before making any investment decisions.