German regulators order Porsche to recall 60,000 units due to emission issues
Porsche faces pressure after German authorities ordered after a massive recall of Porsche Cayenne and Porsche Macan units over fake vehicle emission results.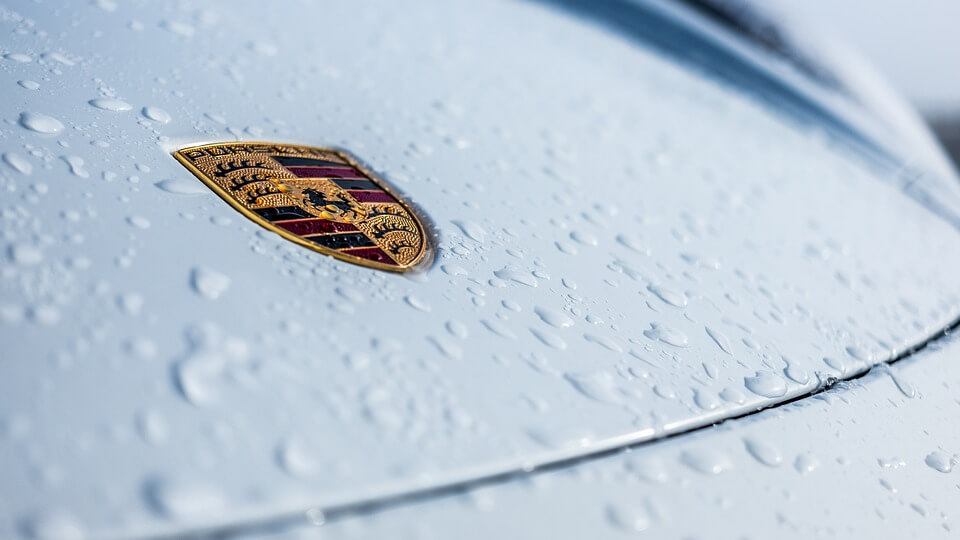 Extending from Volkswagen's scandal, German regulators have recently ordered Porsche to recall some 60,000 Cayenne and Macan vehicles across Europe due to findings that the sports cars are installed with a defeat device that fakes results for vehicle emission tests.
Citing a Bloomberg article, Roadshow reported that the Environmental Protection Agency found the diesel-powered automobiles were installed with a software that controls the level of nitrogen oxide they emit, reducing it from the original levels they contain.
The Federal Motor Transport Authority (KBA) said that "impermissible defeat devices" resulted in a huge jump in nitrogen oxide levels, according to a report by Autocar.
The harmful compound, when inhaled, can cause or worsen respiratory ailments. It has been associated with up to 9,400 premature deaths a year in London alone, per Financial Times.
As such, KBA is demanding Porsche to withdraw 52,831 units of Macan and 6,755 units of Cayenne from model years 2015 and 2016. The Macan vehicles are equipped with 3.0-liter V6 engines, while the Cayenne units come with 4.2-liter V8 engines.
The luxury car brand's said engines are manufactured by Volkswagen Group's Audi. Volkswagen had admitted that 11 million of its diesel cars' pollution controls are turned on during testing and off while driving.
As what The Guardian reported, the company is now facing a $1.5 billion civil case filed by the government. It is also shelling out $11 billion in recalling the faulty vehicles and for customers' compensation. These costs are separate from the £1.1 million vehicle emissions testing program, which the Department of Transport ordered Volkswagen to conduct in the wake of the scandal. Volkswagen has 1.2 million of its units spread across Britain.
However, government regulators believe the firm has not suffered enough for the damage it caused to the environment and to human health.
Patrick McLoughlin, who was the Secretary of State for Transport at the time, is one of those who believes that the firm is "going to suffer substantial damage as a result and they deserve to, quite frankly."
That severe penalty may be imposed soon as the U.K. government is considering to make emission test cheating as a criminal offense despite the challenges it met in proving the guilt of car manufacturers regarding such act. This move is seen to prevent other auto manufacturers from committing the same sins. Other carmakers are also accused of using such device, and some of these companies include Fiat Chrysler and Opel.
According to the Financial Times report, the Department for Environment, Food and Rural Affairs has revealed the strategy this Tuesday. Although it has yet to go through a series of consultations with stakeholders, the proposed new policy will be part of the government's wider goal of eradicating carbon emissions in the transport sector.
The new set of rules will also contribute to the government's target of reducing carbon emission across several industries under the so-called clean air strategy forged by Environment Minister Michael Gove.
Gove's program includes banning the use of dirty coal and wet wood, a pursuit in which the U.K. is already making significant strides. The government's current stance on wet wood was a reversal of its initial position to let the use of wood-burning stoves continue.
As part of a greater green policy, the proposal will also provide a recommendation on cutting down agriculture-sourced ammonia as the farm sector is the U.K.'s single largest emitter of the compound. Ammonia can come from manure and slurry.
For its part, Audi said last March that it expected Germany's automotive watchdog to issue more diesel recalls as it scrutinized a pool of vehicles it sold in Europe. Audi started tests in July on some 850,000 cars.
Porsche first reported on the "irregularities" in its emission test last February. The firm cleared that it did not manufacture auto parts but nevertheless emphasized that it takes responsibility for the incident.
"Porsche does not develop or manufacture diesel engines itself. However, as a vehicle manufacturer, Porsche accepts full responsibility towards its customers," a Porsche spokesman was quoted in the Autocar report.
"Independent of the technical solution, Porsche is continuing to carry out inspections of its vehicles internally and is making optimisations based on the findings of these inspections. In addition, the company is still working in close cooperation with the authorities, especially the KBA, in all matters," the spokesperson added.
The company has been under fire in recent months as one of its board members has been linked to the Volkswagen scandal. The unidentified Porsche official is said to be one of the three suspects who have some knowledge about the cheating even before the scandal broke out.