Global instability may ignite the next crypto boom
Investors are starting to turn to cryptocurrencies for refuge in an uncertain world of trade wars, political turmoil and falling currency prices.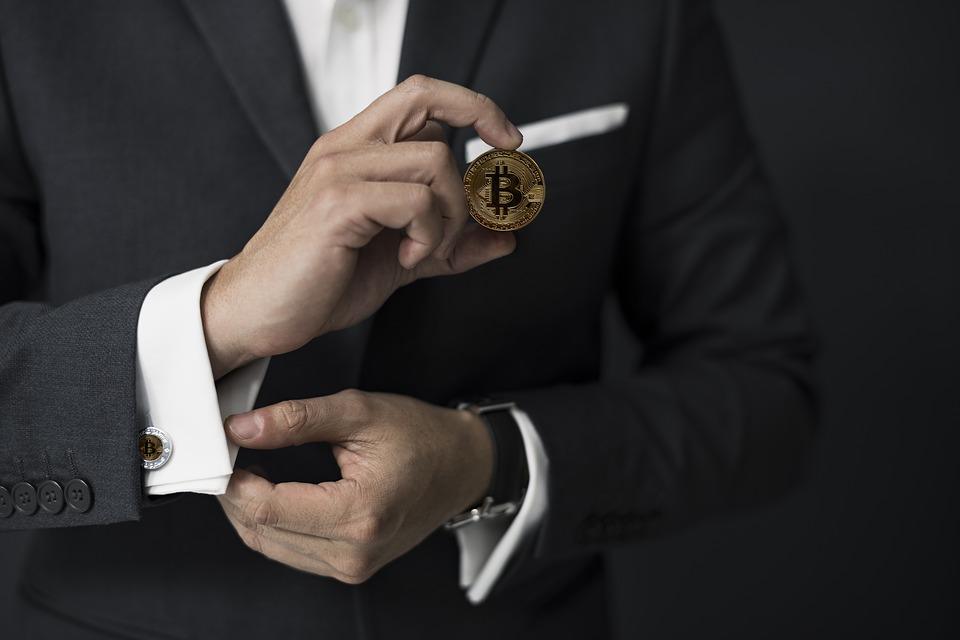 When cryptocurrencies like Bitcoin were new, it was difficult to find anybody that had a firm grasp on where the market was going. Even among the early adopters, few believed that their cryptocurrency holdings were going to make them rich. Then, Bitcoin exploded in value, leaving newly-minted billionaires in its wake. A multibillion-dollar industry appeared almost overnight, as this list of cryptocurrencies by market cap demonstrates.
Since then, cryptocurrencies, in general, have come back to Earth. At the time of this writing, Bitcoin is trading at about $6,502. That's still a respectable number, but a far cry from the historical high of $19,783. In between the highs and lows, the cryptocurrency market has weathered fears of a bubble, multiple trading platform hacks, and concerns over looming regulatory interventions.
Despite the challenges, it appears that cryptocurrencies are beginning to emerge from their early growing pains as something new—a safe harbor for nervous investors. As it turns out, cryptocurrencies may have started to shake off their reputation for upheaval just in time to take advantage of a global financial market that's looking for safer bets. Here's why.
The cost of uncertainty
Over the last few months, financial markets around the world have behaved like a rollercoaster ride. Corporate earnings and performance data have been fine, but the market has been responding to a storm of geopolitical instability all around the globe. Escalating trade tensions between the United States and China have sent stock prices plunging. Fluctuating oil prices and the ongoing wars in the Middle East have contributed as well. Just last week, the on again, off again summit to resolve the nuclear crisis on the Korean peninsula took a bite out of the markets, too.
The Brexit shock
Aside from the individual incidents that have been roiling markets of late, there has also been another slow-burning issue spooking investors all over the world. It began with the vote in the U.K. in 2016 that began the process of their separation from the European Union. The so-called Brexit vote has wide-ranging consequences, both politically and economically, for all involved. As the clock ticks down to the dissolution date in March of 2019, markets are already bracing for the separation of the EU's second-largest economy from the bloc. The results of the separation are expected to be severe.
Italy in chaos
As the Brexit problems continue to mount, the EU is also dealing with another big issue brewing within its borders. In recent elections, Italy, the EU's fourth-largest economy, voted in a leadership coalition that is decidedly anti-EU. Now, there are fears that Italy might default on its debt service agreements and spark a crisis similar to the one that gripped Greece earlier in the decade, albeit many times larger.
Even if that doesn't happen, investors are beginning to pressure the euro downwards as they flee European markets amid fears that Italy will join the U.K. in abandoning the EU rather than live up to its prior commitments to the bloc.
Stateless currency
All of the upheavals among the world's largest economies have started to weigh on the value of fiat currencies besides the euro, as well. Investment advisors expect weakness in the U.S. dollar going forward, and there are few other opportunities for gains among the other major global currencies. The declining fortunes in currency markets point to an overall downturn for the economies they represent—all of which is good news for cryptocurrencies.
As the only types of currency not bound to any particular nation, but rather upon a fundamental and trustless technology, cryptocurrencies are starting to look like much safer bets for investors than ever before.
Institutional investors buy-in
There are already signs that large investment firms are beginning to pay more attention to the cryptocurrency market. Industry analysts believe that this year will be the year that cryptocurrencies graduate into a legitimate worldwide asset class. While there are still plenty of challenges to overcome to achieve long-term stability in the crypto market, almost all of them are technical.
For investors, that's an important distinction. It means that adopting oversight and technical standards could be all that stands between cryptocurrencies and another round of giant gains. Unlike traditional financial markets, which rise and fall on the latest headlines, cryptocurrencies are the ultimate capitalist market. Supply and demand will be the primary forces at play, once the remaining issues are ironed out.
A Cinderella market
If large investment firms continue to shift their holdings into cryptocurrencies, it is reasonable to expect that the market will undergo another round of tremendous gains. This time, those gains won't be illusory.
Unlike small investors, large institutions buy-in for the long term, and the billions that they entrust to the cryptocurrency markets will form an anchor that will lend stability and a new, solid foundation to the market as a whole. For investors that missed the first cryptocurrency boom, we may be about to see a rare repeat—but with even better results.
—
DISCLAIMER: This article expresses my own ideas and opinions. Any information I have shared are from sources that I believe to be reliable and accurate. I did not receive any financial compensation in writing this post, nor do I own any shares in any company I've mentioned. I encourage any reader to do their own diligent research first before making any investment decisions.