Gold price plunges as dollar continues to receive gains
Gold prices start to trade lower against a much stronger dollar as the trade conflict between U.S. and China continue to escalate.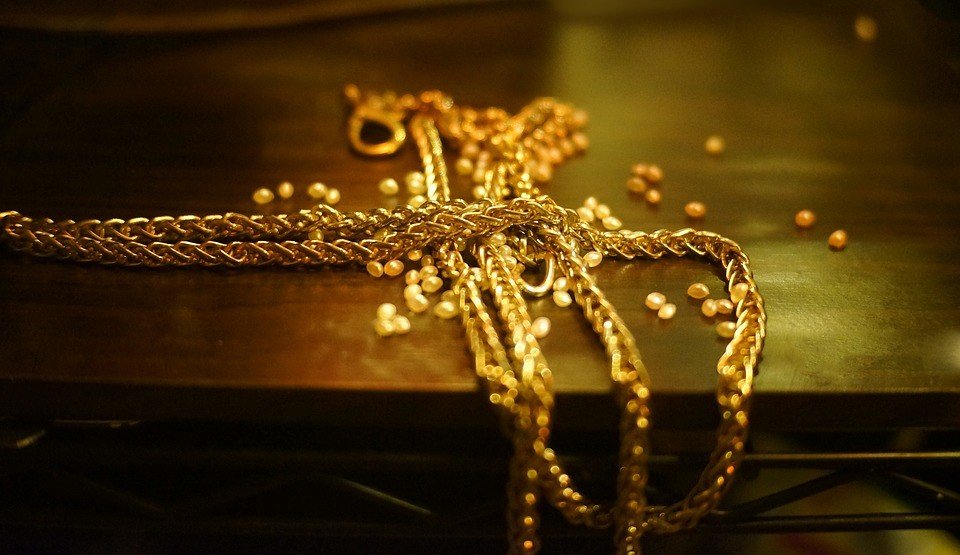 Earlier this week, gold prices traded lower as one of the fiat currency, the U.S. dollar, continued to gain over the precious metal, complete with investors choosing the paperback as a much more stable asset, per Investing.com.
On Monday, the December delivery on the Comex division of the New York Mercantile Exchange saw a drop as its gold futures reached $1,218.70 per troy ounce after losing $4.50 or 0.37 percent. However, it managed to avoid surpassing the lowest level since March of last year, which is at $1,205.10 last Friday.
On the other hand, the U.S. dollar index arrived at 95.17 after earning a 0.15 percent increase, merely a hair away from 95.44, its "more-than-one-year high" reached last July. The increase is mainly a result of the dollar getting underpinned after the latest U.S. jobs report showed expectations for the Federal Reserve to initiate rate hikes this year at a steady pace. These expectations are also set to further hurt demand for non-yielding assets.
As the Labor Department recently reported that job growth in the U.S. staggered this year, labor market conditions stayed tight, cementing expectations for two more rate hikes this year: September and December. Throughout the first six months of 2018, there have been two increases so far in the Federal Reserve's interest rate. The first was in March, and the second took place last June.
This might be good news for holders in other countries, as these new developments indicated that the precious metal is now more affordable.
The tension between U.S. and China
Meanwhile, earlier this Monday, the Chinese state media chastised President Donald Trump and his trade policies.
In an unusual and personal attack, newspaper People's Daily said that Trump was starring in his own "street fighter-style deceitful drama of extortion and intimidation."
"Governing a country is not like doing business," the newspaper's editorial said, Reuters reported. Following this harsh criticism, the newspaper also said that the actions of the president have put the U.S.' credibility at risk.
As the trade conflict escalated, China's news outlets have expressed sharp disapproval of Trump's administration and the U.S. from time to time. However, this is the first time that China's strictly controlled media has singled out Trump.
Earlier this month, Trump has told his top trade official, U.S. Trade Representative Robert Lighthizer, to consider hiking up the proposed tariffs on Chinese goods. As per a CNBC report, Trump urged Lighthizer to raise the tariffs from the initial 10 percent to 25 percent.
In a statement, Lighthizer said, "This week, the President has directed that I consider increasing the proposed level of the additional duty from 10 percent to 25 percent. The 25 percent duty would be applied to the proposed list of products previously announced on July 10." He continued, "The Trump administration continues to urge China to stop its unfair practices, open its market, and engage in true market competition. We have been very clear about the specific changes China should undertake. Regrettably, instead of changing its harmful behavior, China has illegally retaliated against U.S. workers, farmers, ranchers and businesses."
From the initial Aug. 30, the U.S. government has extended the public comment period for the tariff proposal to Sept. 5. Additionally, the trade house representative has not made a final decision yet.
However, Chinese authorities announced last Friday that it would impose tariffs on $60 billion in U.S. goods as a direct retaliation to these decisions, with the taxes ranging from 5 to 35 percent, per Financial Times.
This heated disagreement resulting from the trade war has caused disarray between the economies of both parties involved, prompting a mess in financial markets, stocks, currencies and even raw commodities like gold.
As a result, more and more investors now prefer fiat currency over the greenback-dominated gold as a safe-haven asset. Still, as the metal can be seen as a safe place during times of uncertainty, its price can still see some gains.
In terms of other metals, silver futures saw a decrease as the precious metal slumped 0.79 percent at $15.340 a troy ounce. Palladium futures followed by a hair as it lost 0.80 percent at $900.60 an ounce. Platinum also fell 1.39 percent and reached $825.30.