Gold prices slightly recover after US dollar hits low
Gold prices seem to have stabilized a bit following the decline of the U.S. dollar. However, struggles await for the price movement.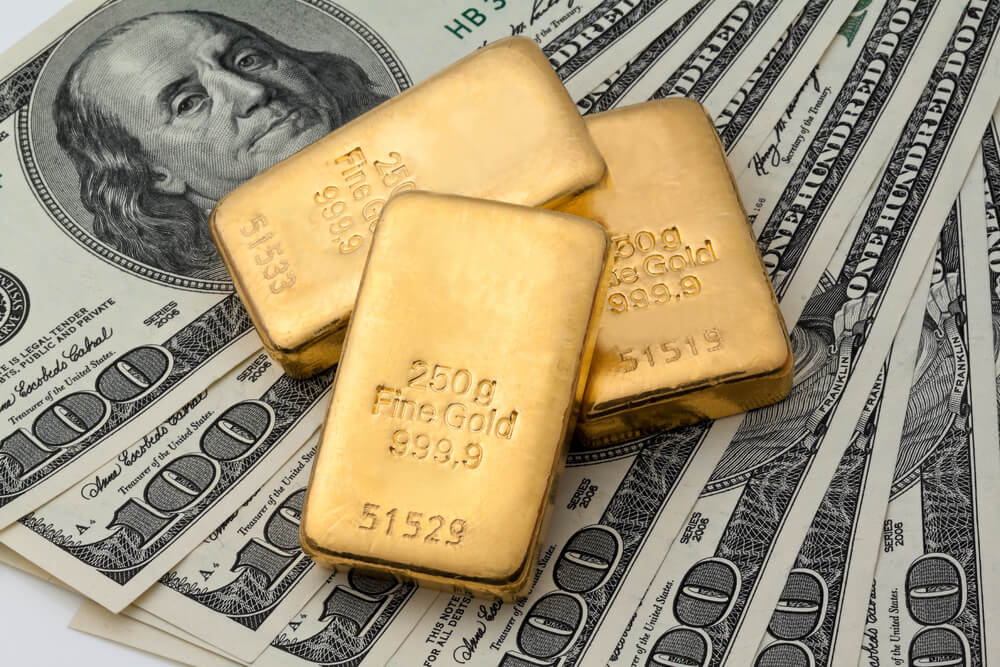 Traders of gold, silver and other precious metals should start expecting price movements on their respective investments as sectors are unstable at the moment. While some metals are about to move towards the positive end of the spectrum, others are still reeling in from the pressure from various factors.
Kitco reports that gold prices are posting good gains during the afternoon trading session in the U.S. on Monday, Aug. 20. The metal began gaining ground when the dollar retreated after hitting a 13-month high last week.
Despite the gains, the gold and silver markets are already showing signs of fatigue, and a market bottom could come soon. The gains came after gold prices dropped last week, which the industry has yet to fully recover from.
Investing.com says that gold prices are still struggling this week. The current worry of the industry stems from the increasing price of the dollar and higher Treasury yields. Both factors attribute to investors opting away from trading not only gold but also other precious metals.
Gold futures closed Friday with a 2.86 percent decline, its largest decrease since May 2017. On the other hand, December gold futures remained positive with a 0.66 percent increase and reached $1,191.80. The December gold futures recovered last Thursday after recording $1,176.20, its lowest since January 2017. In total, gold prices have fallen by 10.8 percent this year.
On the other hand, silver added 0.42 percent and arrived at $14.775 per troy ounce. However, it comes with a 4.26 percent weekly loss. Platinum gained 0.46 percent last week, accumulating an overall increase of 0.91 percent.
Events to possibly affect prices this week
Investors have a few things to anticipate this week which could greatly help in their future trading sessions. This Wednesday, the Federal Reserve will release the details of its August meeting. Investing.com adds that during the meeting, the Federal Reserve said that interest rates are stable and that everything is on track for more rate hikes later this year. What investors should look for in the coming report are the Federal Reserve's plans for inflation, the economy and trade war concerns.
Then on Friday, Federal Reserve Chairman Jerome Powell will make his public appearance at the Jackson Hole Economic Symposium. In the event, the central banking system of the U.S. is expected to reveal new monetary policy directions for vital central banks worldwide.
Traders should take huge precautions before making any deals. The talks between the U.S. and China are set to happen sometime this month, with both parties tackling the trade war concerns, and movements may happen as a result of these events.
(Featured image by DepositPhotos)