Gold and silver dip as the greenback continues to climb
Gold and silver prices are continuing to go down in favor of a stronger U.S. dollar, so what happens now?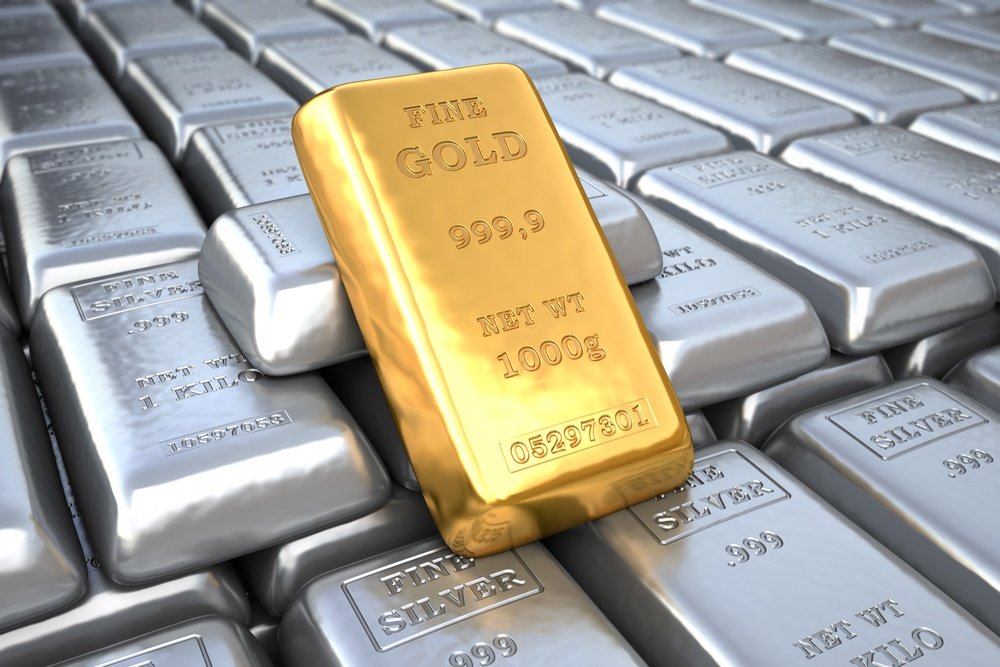 For anyone who's ever had a go at investing in commodities, volatility is an old friend that comes and goes, no matter how unwelcoming it is most of the time. And the prices of commodities such as silver and gold have always been directly connected to the rising and falling of the dollar, or, as they say, the greenback. It's an odd relationship, but a relationship nonetheless, and it's one of the first rules that investors take note of whenever they first started venturing into the market.
Volatility in the charts
To kick off the latest session of volatility in this side of the commodities market, silver markets fell to as low as $14, which historically is a level that needs to be closely observed not just from a short-term standpoint but from a long-term degree dating several years back. In fact, some are surmising that it can go lower than that, especially since the U.S. Dollar is continuing to exhibit strength as it recently hit a 16-month high, steadily going up for what seems like the last wave before the year comes to a close.
As a matter of fact, the current price for silver is now selling way below any level it has in the past half-century, given that it's adjusted for inflation using the 1980 formula.
There's also gold, a solid commodity that has a much more direct relationship with the dollar, that is, when the greenback loses traction, demand for gold rises, pushing its price up, and vice versa.
Recently, its price went down alongside silver, hitting four-week and eight-week lows. Pressured by a very strong U.S. dollar on the foreign exchange market, December gold futures suffered as well, declining by as low as $5.30 an ounce to $1,203.30. December Comex silver, on the other hand, got hit even more, decreasing by $0.13 to about $14.01 an ounce.
Predictions
Looking at the data, there's still a hope that both gold and silver can still recover and break through its continued monthly lows, though it seems that we may need to make do with the lows for now until some sort of significant event or shift in the market pushes the precious metals upwards again.
Moving forward, various reasons all contribute to this steep decline, including the current political climate, geopolitical uncertainty, trade wars that include China, Europe, and the U.S., and the overall volatility of the oil market. There's also rising import costs, which has the potential of driving up inflationary measures.
Whatever happens though, there's always a hope for the dollar to step down a bit, giving precious commodities a bit more leeway to shine. In any case, don't let go of those gold and silver nuggets just yet.
(Featured image by DepositPhotos)