Good Gaming's Microbuddies™ are building the NFT future Square Enix President Yosuke Matsuda Predicts
According to Square Enix President, Yosuke Matsuda, 2021 was "Year One" of the NFT future. That makes 2022 year two, and already there are exciting developments in the gaming field. One company, Good Gaming Inc.'s latest foray into the NFT collectible space, is a prime example of the trends the president of Square Enix highlighted in his new year message to fans and investors alike.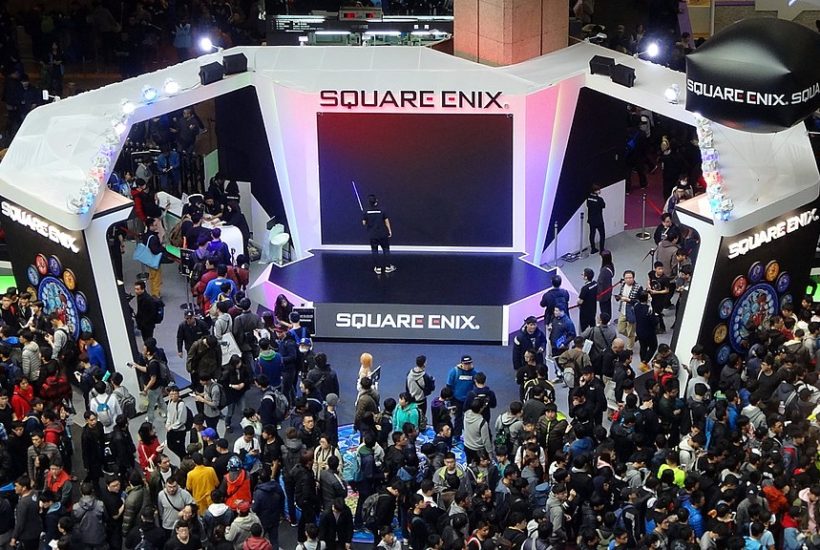 2021 saw a number of gaming companies cautiously open up to the NFT world, while some others threw themselves full speed at the trend. Square Enix, whose popular titles have earned them millions of fans, and billions in sales, has made its own progress into the NFT world. The company's president, Yosuke Matsuda, even made them a focus of his New Year letter to investors. However, investors looking to broaden their NFT gaming portfolios may wish to turn to smaller companies whose commitment and innovation in the NFT space is even bigger, like Good Gaming Inc. Their new MicroBuddies™ collectible NFTs embody the principles Square Enix's president is enamored with.
In the letter to investors, the president of the ever-growing gaming company juggernaut announced that 2021 was NFT: Year One. The enthusiasm of this gaming mogul for Non Fungible Tokens can't come as too big a surprise, as gaming company after gaming company has been diving into the space.
Why is Square Enix president Yosuke Matsuda so into NFTs?
Unlike many NFT-enthusiastic gaming executives, Square Enix's president actually explained to investors what he saw as the most promising, and daunting, aspects of the space. He starts out with the obvious, their momentum in the gaming world is undeniable: "NFTs were met with a great deal of enthusiasm by a rapidly expanding user base."
Next up is the importance of cryptocurrency and tokenization that NFT and other blockchain technologies bring to gaming. As using these decentralized financial technologies "become as familiar as dealings in physical goods," Yosuke Matsuda hopes they will be a "Major trend in gaming going forward." Building them into the gaming world, and building games around them, will not just be easier—it will become essential.
If Square Enix's President is so enthusiastic about NFTs and cryptocurrencies in gaming, it is because he sees them as a good source of incentives for players. Not just any players either, but those who bring something, and contribute to the game. According to Yosuke Matsuda, this unlocks the "potential to enable self-sustaining game growth". Players who are already naturally inclined to engage with and add to the game now have a financial stake in doing so "creating a tangible upside to their creative efforts."
A sentiment Good Gaming Inc's CEO, David Dorwart, put even more clearly, stating that "NFTs and crypto gaming really bolt onto the larger idea of creating a lifestyle and community. This is the secret sauce that fosters highly engaged, die-hard brand loyalists."
Anyone familiar with the world of gaming knows that some of the most popular titles of all time, like Bethesda's Skyrim, have thrived on user-built mods. Other emerging metaverse titles, like Roblox, have benefited immensely from encouraging and rewarding user-generated content and creativity.
Despite Yosuke Matsuda's hopes, Square Enix's NFTs Remain Elusive
Square Enix's President may be quite enthusiastic about NFT's future in the gaming world, but the company has yet to make good on that promise. Then again, we can hardly blame them, as Yosuke Matsuda put it, we are barely out of year one. Then again, other gaming companies, like those behind the newly launched NFT collectible MicroBuddies™, have certainly outpaced Square Enix's somewhat lackluster efforts.

So what has Square Enix been able to deliver in the NFT market?
So far, it hasn't been much.
Their main foray has been a series of collectible token stickers based on the popular anime Million Arthur released last summer. A collaboration with a company already active in the NFT and Blockchain space, Square Enix's contribution was mostly the art and character rights more than actual tech or gamification.

Despite the relative simplicity of the model, Square Enix is jotting it down as a huge success. In their financial presentation from the end of September, they said all the NFTs sold out, and it was just the beginning of the company's efforts.
Nevertheless, the project was only superficially connected to gaming. Million Arthur NFTs left a lot to be desired, especially when compared to Yosuke Matsuda's arguments or the efforts of other actors like Good Gaming Inc with their MicroBuddies™ NFTs.
Good Gaming Inc. and their MicroBuddies NFTs Lead the Way
While Square Enix's own NFT efforts are just starting, smaller and more nimble and innovative companies are already making headway in the field. Take Good Gaming Inc. (OTCQB: GMER), a gamer dedicated and focused company who've often been at the forefront of gaming trends. They have just launched the first generation of their MicroBuddies™, a collectable, but more importantly, gamified, NFT project.
What makes it special are exactly the same features that Square Enix President Yosuke Matsudo said were the strengths of the NFT sector.
First of all, they have an appeal well suited for a broad audience. While MicroBuddies lack the elaborate polish available to a major company like Square Enix and their Million Arthur NFTs, they are just as adorable and considerably more sophisticated. NFT, game storyline, and cryptocurrencies come together to create a compelling experience.
But the innovation doesn't stop there. Just like Yotsuke Matsudo encouraged in his letter, Good Gaming Inc offer their players an incentive to engage with the MicroBuddies™. By selectively and carefully breeding them for desirable traits, NFT holders and game players will create new and exciting tokens. Thus, not only are they adding financial value to their collection, but also richness in both breadth and depth of tokens available to other players. Even those who are not successful will still be rewarded with incremental cryptocurrency generation, encouraging engagement.
Former Sony Executive Joins Good Gaming Inc. Team as COO
While big-name companies like Square Enix are slowly getting moving, smaller innovators like Good Gaming Inc. are doubling down in the intersection of NFTs and gaming. Their direction is clear from their latest decision to bring on former Sony executive David Sterling as Chief Operations Office for the company. 
The new COO for Good Gaming is an expert in social media strategy and community building, a testament to the kind of environment the company is creating. With successes in cross-platform gaming as well as marketing, he is an ideal choice for building the NFT vision CEO David Dorwart and Square Enix's president share for the field in 2022.
David Sterling is also clearly aware of what the strong, value-producing core at the intersection of gaming and NFTs is: community. And that is exactly what they are working on, a "lifestyle community model" in his words, a very promising strategy that captures the same strengths that Yotsuke Matsudo emphasized. As Dorwart put it: "David's tremendous success in building communities over the years should prove invaluable as we execute on our vision of revolutionizing the gaming industry with crypto and NFTs."
Good Gaming's MicroBuddies™ are clearly at the heart of the very trends Yosuke Matsudo wants Square Enix to focus on. These NFTs should not just be a model for big-name companies like Square Enix to study carefully; they are also an excellent opportunity for investors to get in on the ground door of this accelerating trend in gaming.
Featured Image by Solomon, via Wikimedia Commons
DISCLAIMER: This article was written by a third-party contributor and does not reflect the opinion of Born2Invest, its management, staff, or its associates. Please review our disclaimer for more information.
This article may include forward-looking statements. These forward-looking statements generally are identified by the words "believe," "project," "estimate," "become," "plan," "will," and similar expressions. These forward-looking statements involve known and unknown risks as well as uncertainties, including those discussed in the following cautionary statements and elsewhere in this article and on this site. Although the Company may believe that its expectations are based on reasonable assumptions, the actual results that the Company may achieve may differ materially from any forward-looking statements, which reflect the opinions of the management of the Company only as of the date hereof. Additionally, please make sure to read these important disclosures.