Ubisoft's Quartz Gaming NFTs Don't Leave Much Room for Good Gaming
Last month the video gaming giant Ubisoft (UBI.PA) unveiled their latest money-making scheme, Quartz, a platform for playable NFTs. However, by aiming to capitalize on the hype, they may have missed the mark. The system is unlikely to please gamers, or even make much revenue in the long run. Meanwhile, gamers themselves are launching NFT projects which could teach Ubisoft execs a lesson or two.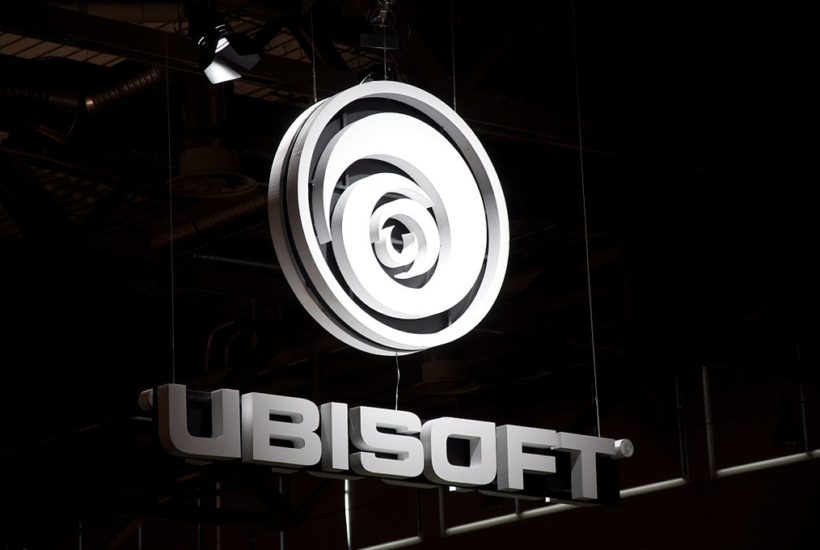 Ubisoft's stock (UBI.PA) has been on a steadily downward trend since the start of 2021. The French video game giant has been unable to gracefully recover from a number of scandals and has been hemorrhaging talent. Unfortunately, it is starting to show. Their latest move to grab some quick cash off the backs of gamers just went live: Ubisoft Quartz. Branded as the first platform for "Playable and Energy-Efficient NFTs In AAA Games" they are pitching it as groundbreaking. But, compared to gamer-led projects like Good Gaming Inc.'s MicroBuddies™ NFTs, it leaves much to be desired for both gamers and investors. 
Ubisoft Puts the Hyperbole Back in Hype
Sold as both revolutionary and game-changing, Ubisoft's latest gamer experience, 'Ubisoft Quartz', is, on the surface, a solution to some of their problems. The hype around NFTs (Non Fungible Tokens, or digital assets which can be bought and sold on the blockchain) has sparked a lot of investor interest across different fields. Gaming is near the top of that list.
In theory, bringing NFTs into their top titles would be sexy enough to restore some investor confidence in Ubisoft, whose stock has been flagging lately. Unfortunately, the form Ubisoft has managed to produce, Ubisoft Quartz, delivers very little. Almost none of it is well adapted for gamers, even when you compare their efforts to those of far smaller independent creators like Good Gaming Inc. 
So let's take a look at what Ubisoft was trying to do, what they have actually achieved, and what solid investment in gaming NFTs might actually look like.
Why Bring NFTs into Gaming in the First Place?
Ubisoft's move is hardly out of the blue, or even unique in the gaming space. EA has been making noise and looking for talent experienced in NFTs, and that's surely just the tip of the iceberg. The reason they are all moving into the space is that NFTs offer a secure way of processing ownership and transactions beyond the scope of a particular game. 
This means that assets minted by the gaming company can take on value well beyond their initial price (which might even be free giveaways). And, as they are bought and sold, the company would pick up a fraction of the transaction value. That's virtually free revenue for something that most big-name gaming companies already do, making cosmetic items or skins.
For gamers, this has some value as well. The unique nature of each NFT and the transparency of the blockchain tech they are built on means being able to track and clearly ascertain ownership. So a streamer that makes it big while wearing a unique hat might be able to sell that for a stellar profit, or an esports hopeful could make a look entirely his own. Finally, should the game go down, their possession of the NFT means ownership and resale value extends beyond the game's lifetime, a dream for many collectors.
What does all this amount to? Well, if you can deliver the right system and products, transactions and prices will soar, and revenue with it, and that is what investors are all about. But does Ubisoft Quartz deliver?
What Does Ubisoft Quartz Actually Do?
Giving them the benefit of the doubt for the moment, let's take a closer look at the pitch for Ubisoft Quartz. On the surface, it delivers… a start. The digital tokens it has created so far, and creatively named 'Digit's, are indeed game cosmetics, but that's about it.
Ubisoft Quartz's Digit NFTs cannot be transferred to any other game as they exist only in their latest title, Ghost Recon: Breakpoint. In addition, there are only three actual visually distinct items; their "uniqueness" comes from a mere serial number. So, while they are technically unique, they are, for all aesthetic purposes, quite generic. In a game where you might only get a fraction of a second of looking at an opponent before you have to shoot them or be shot, no one will notice a serial number.
In theory, Ubisoft Quartz will enable further Digits, potentially even between Ubisoft titles, but that remains hypothetical. So for a supposedly game-changing system to allow players to express their uniqueness and personality, it seems far more to be a beta for testing a money-grabbing scheme at the expense of influenceable players.
What Does the Gaming Community Really Want Out of Good NFTs?
While Ubisoft seems to be aiming to please their players while pandering to their shareholders, Quartz seems destined to disappoint both. By failing to capture the imagination of the first, they are unlikely to see revenue to please the latter. Nevertheless, there are companies out there which could give Ubisoft a few useful and basic tips to improve their NFT program.
Good Gaming Inc (GMER.US), a gamer-focused company out of England, grew up giving games what they wanted/needed, from Minecraft servers to paid Esports tournaments organization. Now their community is pushing into the NFT space with the launch of MicroBuddies™. While lacking much of the swanky 'professional' polish of Ubisoft's attempt, you can tell Good Gaming Inc actually cares about giving gamers what they want.
For one thing, their NFTs, the MicroBuddies™, are each unique and visually quite distinct. With even more differentiation than Sky Mavis's Axies (the NFT gaming company was valued at over $3 Billion in October) the MicroBuddies™ have immediately recognizable, and thus marketable, traits. Even more importantly, these NFTs both create value over time (in the form of the native cryptocurrency GOO) and can be 'bred' using GOO to produce even more potent and valuable offspring.

This means that talented and patient gamers will not just find themselves owning special and unique digital assets, but also even making money off them. That is the real way to get a gaming NFT economy going. The game also puts NFTs at the heart of the experience, making them essential, not just cosmetic afterthoughts. If Ubisoft could fix even one, much less all three, of these fundamental problems with their Quartz program, they, like Good Gaming Inc., might be on to something.
What Could Ubisoft Quartz Learn from Good Gaming Inc.'s MicroBuddies™ NFTs
Let's summarize briefly the main areas where Ubisoft is falling short in their foray into the NFT world. And look at some possible solutions inspired by Good Gaming Inc's MicroBuddies™, that might help them rope in gamers and investors alike.
| | | | |
| --- | --- | --- | --- |
| | Ubisoft Quartz's Digit NFTs | Good Gaming Inc's MicroBuddies™ NFTs | Possible Solutions? |
| Uniqueness | Technically yes, but not visually distinct | Each unique and distinct, easily identifiable | Distinct engaging visuals. |
| Value | Only usable in one game, value-based only on possession. | Valuable both for resource generation and (re)production of more valuable/new assets | Inter-game exchange, Value Generation |
| Gameplay Impact | None | Fundamental to Gameplay experience | Gameplay Impact? |
Uniqueness: This is clearly the easiest problem for a massive company like Ubisoft to solve. Color schemes, motifs, patterns, and textures can all be used to make unique cosmetic items. They can be built procedurally, around themes, or maybe even chosen by players themselves.

Smaller and more basic designs, like a logo, coat of arms, or other patch/sticker, might even help them be more easily transferable between games.
Value: If the NFTs can be transferred between games and titles, suddenly they jump massively in resale value. Similarly, having them be more obvious unique also increases value. In short, solving any of these problems will help resolve the question of value.
That said, adding a MicroBuddies™ style value generation could be equally useful, especially when most games these days already have internal 'currencies' that could be generated by NFT possession, or collection of several, and so forth.
Gameplay: Having the NFTs impact highly competitive multiplayer game titles like Ubisoft's Ghost Recon is probably not a great idea. That might create economic inequalities best avoided in video games (Battlefield II game under a lot of fire for 'pay to win' item system).

So while it is perhaps best if NFTs do not directly impact gameplay, they could still be made more relevant by having gameplay impact them. For example, if they could be upgraded or even created when the player accomplishes certain achievements. Perhaps by making them badgers, or medals, or having such added to them, they could become a prestige symbol that has value, draws people to play more, and gives players an incentive to wear them and flaunt them (or pay for the right to do so!).
Ubisoft will be Following, Not Leading, the NFT Revolution
Needless to say, there is a lot of room for improvement in Ubisoft's Quartz. Until they get their act together, Ubisoft's NFTs are not likely to be more than just novelties. And, while they might be hoping that a little novel buzz is sufficient to help their stock, savvy investors should be looking into companies delivering the kinds of solutions gamers actually want.

An investment into companies like Good Gaming would not only be a better buy for gaming NFTs, but also a chance to see what they could do with just a bit more resources. Unlike Ubisoft who seems to have thrown a lot of resources to hype up something which gamers are unlikely to enjoy or invest time or money in.
—
Featured Image by Ubisoft, via Wikimedia Commons
DISCLAIMER: This article was written by a third-party contributor and does not reflect the opinion of Born2Invest, its management, staff, or its associates. Please review our disclaimer for more information.
This article may include forward-looking statements. These forward-looking statements generally are identified by the words "believe," "project," "estimate," "become," "plan," "will," and similar expressions. These forward-looking statements involve known and unknown risks as well as uncertainties, including those discussed in the following cautionary statements and elsewhere in this article and on this site. Although the Company may believe that its expectations are based on reasonable assumptions, the actual results that the Company may achieve may differ materially from any forward-looking statements, which reflect the opinions of the management of the Company only as of the date hereof. Additionally, please make sure to read these important disclosures.