Google restricts sale of cannabis products through its apps
Why did Google remove cannabis delivery apps on Google Play even if more US states have decriminalized marijuana?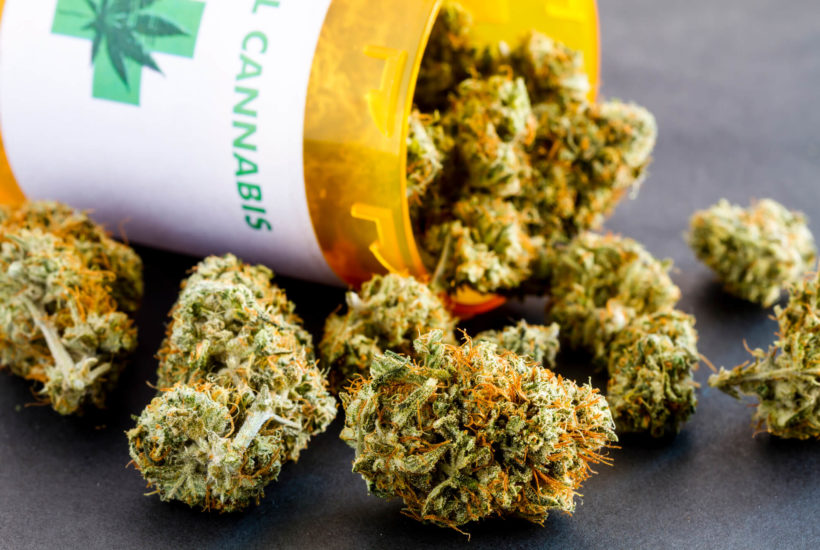 As more states start decriminalizing cannabis and related products and legalizing it for medicinal or recreational use, the convenience services that follow have started to appear online and on mobile devices—at least, if you have an iPhone. Google has recently restricted the use of cannabis delivery apps on it's Google Play platform for Android phones. Why is Google so against accessible cannabis, and is there any chance that this might change in the future?
The growing cannabis industry
While cannabis might still be considered a Schedule 1 substance in the eyes of the federal government, that hasn't stopped states from legalizing for medical and recreational uses, creating a thriving market that is generating millions in taxes for each respective state. In 2018, the recreational industry brought in more than $10 billion in revenue.
By 2023, that number is expected to triple, reaching more than $30 billion. Medical marijuana sales are also growing, from $3.8 billion in 2018 up to $8.4 billion by 2023.
Even those states that aren't legalizing the substance are working toward decriminalizing it. Delaware, for example, hasn't voted for recreational legalization yet but recently passed a bill to reduce the penalty for possessing marijuana for individuals over the age of 21 from a criminal charge to a civil one.
Many people rely on both medical and recreational cannabis for a variety of needs, and those that can't travel to their local dispensary rely on delivery services to bring their cannabis to them which, until last week, they could access these services via their smartphones.
No more cannabis on Google Play
At the end of May 2019, Google announced that it would be banning any apps that facilitate the sale of cannabis or any related products. Specifically, any apps that allow users to order cannabis using a shopping cart in the app, arrange the delivery or pick up of the substance or facilitate the sale of anything that contains THC will be banned from the platform.
This affects apps like Weedmaps, that users could utilize to find local dispensaries and review the strains sold there, as well as Eaze which provides cannabis delivery services in California where it is legal for both medical and recreational use. Both of these apps, along with dozens more, could find themselves having to alter their applications or remove them from the Play Store entirely.
A spokesperson from Google believes that the apps just need to move the actual act of shopping and purchasing out of the app—redirecting users to a website to complete their purchase rather than putting it in the app. This is only a workaround though and may not work in the future.
Google isn't the only company banning cannabis from its platform. Facebook has banned cannabis ads on its website, though it does still allow advertisements for cannabidiol (CBD), the non-psychoactive component of the plant. eBay has taken it even further by banning even CBD products, even though those derived from hemp were legalized as part of President Trump's farm bill in 2018.
The future of mobile cannabis delivery
Consumers in states where cannabis is legal for either medical or recreational use can still order cannabis from their local dispensaries and have it delivered, in areas where it's available—they just won't be able to do it from their mobile phone anymore. Only time will tell what the future of mobile cannabis delivery will look like.
Chances are high that it will not be a problem if and when the plant is legalized on a federal level, but that may be quite a few years off. As it stands consumers looking for cannabis delivery will need to break out their computers instead of their smartphones to complete their orders for the time being.
(Featured image by DepositPhotos)
—
DISCLAIMER: This article expresses my own ideas and opinions. Any information I have shared are from sources that I believe to be reliable and accurate. I did not receive any financial compensation for writing this post, nor do I own any shares in any company I've mentioned. I encourage any reader to do their own diligent research first before making any investment decisions.