7 Google tools to help boost your business for free
Google provides a comprehensive set of useful free tools that can help you in improving your marketing strategies and running your entire business.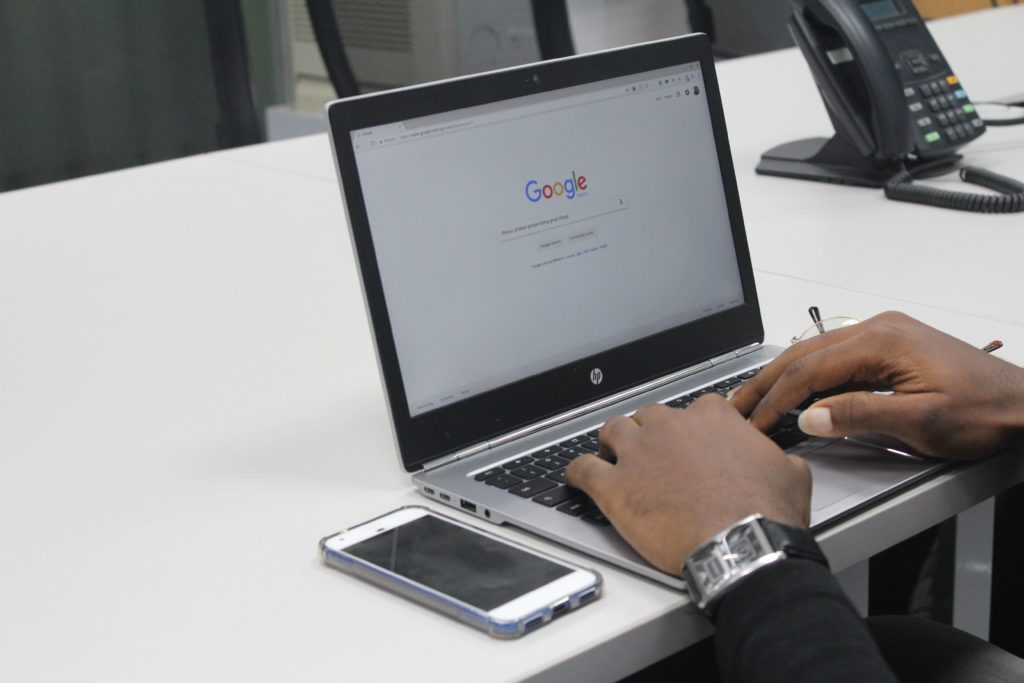 As a small business owner, you don't have time for complex operating systems or redundant processes. You need a streamlined, simplified option for managing your business – and you'll find it in Google's comprehensive suite of tools.
Some of the specific products described below offer business-specific versions that operate under Google's G Suite; most can be accessed for free. Read on for tips on getting started with Google Tools:
Gmail
Manage Your: Messages
Gmail, Google's flagship email system, commands 19% of email opens market share, according to Litmus Email Analytics (it's second only to Apple's iPhone app).
Business owners choose Gmail (either the free, publicly-available version or the business-oriented paid app through G Suite) for a number of reasons:
– 15GB of free storage per account that means you can archive most messages, rather than deleting them
– Integration with other Google Tools (including many of the following) and third-party extensions
– Free POP and IMAP protocols that make it possible to read Gmail messages in Outlook or Apple Mail
– The ability to search through saved email transcripts to find archived messages quickly
Gmail also boasts some of the best spam filtering technology out of all of today's email providers. If you're still using Yahoo (or worse, Hotmail), it's time to consider a switch.
Google Hangouts
Manage Your: Team Communications
Google Hangouts is Google's free video conferencing system – think of it like Skype on steroids.
With Google Hangouts, you can:
– Instantly initiate video or chat conversations with individuals or groups of up to 100 people
– Sync your conversations across multiple devices (including Android, iOS, and the web)
– Create "Hangouts on Air" that broadcast on YouTube Live
Google Drive
Manage Your: Files
The 15GB of storage mentioned earlier covers more than just Gmail; it houses your Google Drive and Google Photos files as well.
Use Google Drive's Docs app to replace Microsoft Word, its Sheets app to replace Excel and its Slides app to replace PowerPoint (other standalone offerings worth checking out include Google Forms, Google Drawings, and Google Sites).
Google's apps may not be as fully-featured as their Microsoft counterparts, but they'll cover nearly all of a small business's needs – for free.
Google Calendar
Manage Your: Schedule
There's a lot to love about Google's Calendar app. Besides its low cost (free!) and intuitive functionality, add-on apps can handle all of the following and more:
– Automatically generating calendar events by right-clicking event listings around the web, with Send to Calendar
– Overlaying your calendar over a grayscale backdrop representing your ideal schedule, with Ideal Week Planner
– Proposing meeting times to attendees to find a slot that works, with Assistant.to
Google Analytics, Search Console and Adwords
Manage Your: Web Presence
Understandably, Google – the king of web architecture and search engine optimization (SEO) – has a few tricks up its sleeves for small business owners looking to manage or enhance their web presence.
– Google Analytics will tell you all about the traffic coming into your website and can be customized to track when and how designated onsite goals are completed.
– Google Search Console (formerly Webmaster Tools) will inform you of any structural issues that could limit your site's ability to rank well in Google's organic listings, as well as offer critical insight for SEO campaigns.
– Google Adwords will let you pay to place your ads above Google's organic listings in order to drive traffic to your site.
Google My Business
Manage Your: Business Listings
If you're a small business with brick-and-mortar locations, managing your NAP (name, address and phone number) data across the web is an important part of helping the search engines – Google included – understand when to present your listing to search users. Setting up your Google My Business listing takes just minutes, but can have a powerful impact on your SEO presence. Check out the tutorial here for tips, tricks and best practices.
Chromebook Laptop
Manage Your: Business
If you're committed to Google's ecosystem of tools, a Chromebook laptop can be a nice way to tie everything together.
Essentially, a Chromebook is a laptop that works entirely on cloud-based applications and documents. Rather than using a Windows or Mac operating system, Chromebooks use Google's Chrome OS and contain comparatively small amounts of onboard storage. You won't be able to install programs like Microsoft Office's desktop version; but with Google's Drive built in, you shouldn't need to.
(As a note, both Adobe Photoshop and Microsoft Office offer online apps, and most Chromebooks can be switched to developer mode to install a full Linux desktop system if that's important to you.)
Chromebook users also appreciate the systems' lower price points. All three of PC Magazine's "Editors' Choice" Chromebooks can be purchased for under $330:
– Acer Chromebook 14
– Asus Chromebook Flip (C100PA-DB02)
– Acer Chromebook R 11 (CB5-132T-C1LK)
Tying all of these Google products together supports seamless small business operations, while also saving often-cash-strapped owners money that can be allocated to other expenses. If you aren't happy with the tools you're currently using (or their cost), give Google's offerings a closer look.
Do you use Google Tools to manage your small business? If so, share any suggestions you have for new users by leaving a comment below.
—
DISCLAIMER: This article expresses my own ideas and opinions. Any information I have shared are from sources that I believe to be reliable and accurate. I did not receive any financial compensation in writing this post, nor do I own any shares in any company I've mentioned. I encourage any reader to do their own diligent research first before making any investment decisions.