Woman to Watch: Grab co-founder Hooi Ling Tan
Hooi Ling Tan likes to work behind the camera, but she is a crucial part of Grab.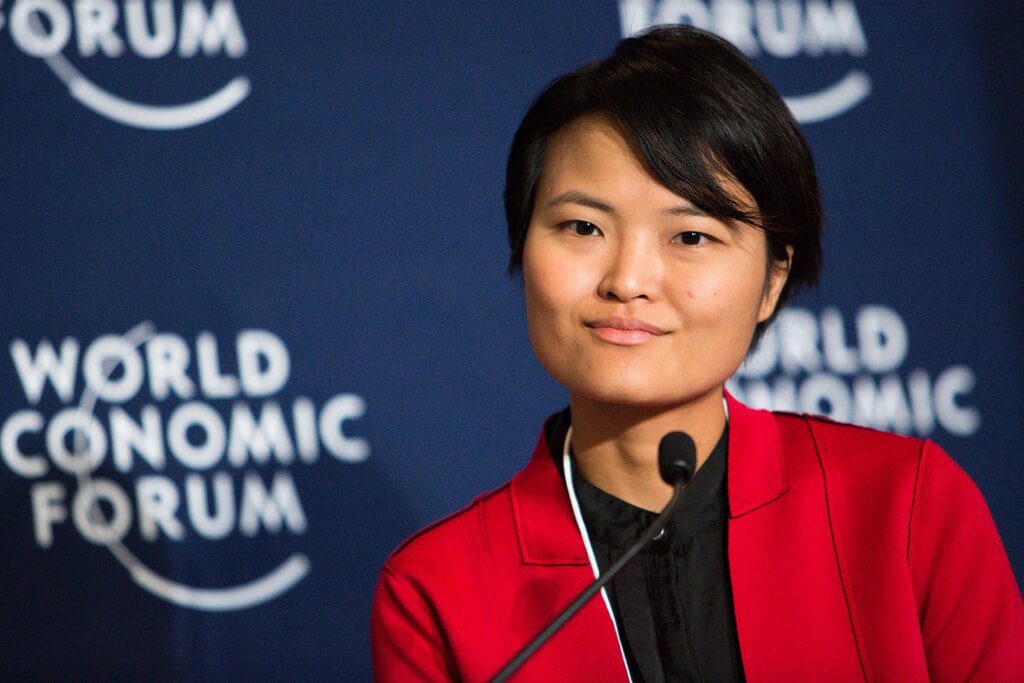 Grab, formerly known as GrabTaxi or MyTeksi in Malaysian dialect, is a ride-hailing app like Uber and Lyft. It revolutionized how people commute and do logistic stuff with the use of an app. Behind its success is Harvard Business School graduate Anthony Tan but did you know the other Grab co-founder by the name of Hooi Ling Tan?
Who is Hooi Ling Tan?
Hooi Ling Tan co-founded Grab and has stayed with the ride-hailing giant for six years. Prior to it, she was Senior Director at SalesForce, handling Price Intelligence and Monetization and an associate at McKinsey and Company. She earned her MBA at Harvard Business School and graduated with a degree in Mechanical Engineering from the University of Bath.
Hooi Ling claims her then-employer McKinsey & Company sponsored her graduate studies at Harvard Business School, which eventually changed her career path. Anthony and Hooi Ling, being both Malaysians, were grouped together in a business pitch activity and their idea won as runners-up at the 2011 Business Plan Contest and a finalist in Harvard Business School's' Minimum Viable Product Funding award. However, she was committed to McKinsey and Company at that time while Anthony focused on their family business after graduating.
She recalled the early days of Grab when she had to use a little storage room for free so she could focus on planning for their business idea. After fulfilling her commitment to McKinsey and Company, Hooi Ling decided to quit.
Like most women working late nights, Hooi Ling was not a fan of taking taxis alone. "I used to call myself a reluctant user of taxis. I was actually scared taking a taxi at like 1 to 3 AM. You get into these dingy little cars, and these drivers are not the most well-mannered ones, driving extremely unsafely. And, as a female, with news consistently saying that people are robbed, raped, kidnapped and stuff like that, it wasn't fun," she shared in an interview with e27. She had her car but she was often dead tired from a long day of work to focus on driving.
While she shares the same surname with Anthony Tan, the two insist they are not blood-related nor they have a relationship outside being business partners. She is proud of Grab as it provides extra income for households, makes it safer and more convenient to travel anytime and anywhere and encourages everyone to get updated with the latest technology such as apps.
Hooi Ling highlights the importance of giving ratings to drivers as not all of them are bad and as the same time, not all of them are good. It gives the really good ones a chance to separate themselves with other drivers who make it hard to trust taxis.
Hooi Ling is content to work behind the scenes. She gladly gives all the spotlight to Anthony as the face of Grab. Despite being a woman in an industry largely dominated by men, she claims she has not been discriminated at all. She takes pride that she is one of the poster girls for women in STEM.
How GrabTaxi came about
Anthony Tan was studying at Harvard Business School when he developed the app upon learning how hard it was to flag taxis in Malaysia. He made a business plan akin to Uber services and launched GrabTaxi app in 2012. It then branched out to the Philippines, Thailand, and Singapore in 2013, and was renamed as Grab.
Recently, the app translates communications between the rider and driver, making it more convenient to both foreigners and local drivers. Grab now offers other services such as GrabCar, GrabCar+, GrabBike, GrabFamily, JustGrab, and GrabHitch to cater to more diverse needs of clients. Now, Grab is available in 28 Southeast Asian cities.
Grab has been able to raise $340 million since its inception in 2012. Among those that contributed to it were venture capital firm GGV Capital, hedge fund Tiger Global, Vertex Venture Holdings and SoftBank Corp. to name a few.
Career advice
Hooi Ling says it all boils down how much you love what you are doing. There will be challenges and non-believers at first including family members but once they realize the advantages of what you are doing, they will start supporting you.
She stressed the importance of celebrating milestones however small they may be. Every chance you have to look at silver linings in every situation, do it, she added.
Hooi Ling suggests that Grab will always be there to solve existing problems in the society, even in concerns that people never thought about yet.
(Featured image by World Economic Forum via Flickr. CC BY-NC-SA 2.0)