Greg Schiano out as Tennessee head coach: Is social media to blame?
Tennessee Vols have revealed they are no longer interested in hiring Greg Schiano as their next coach.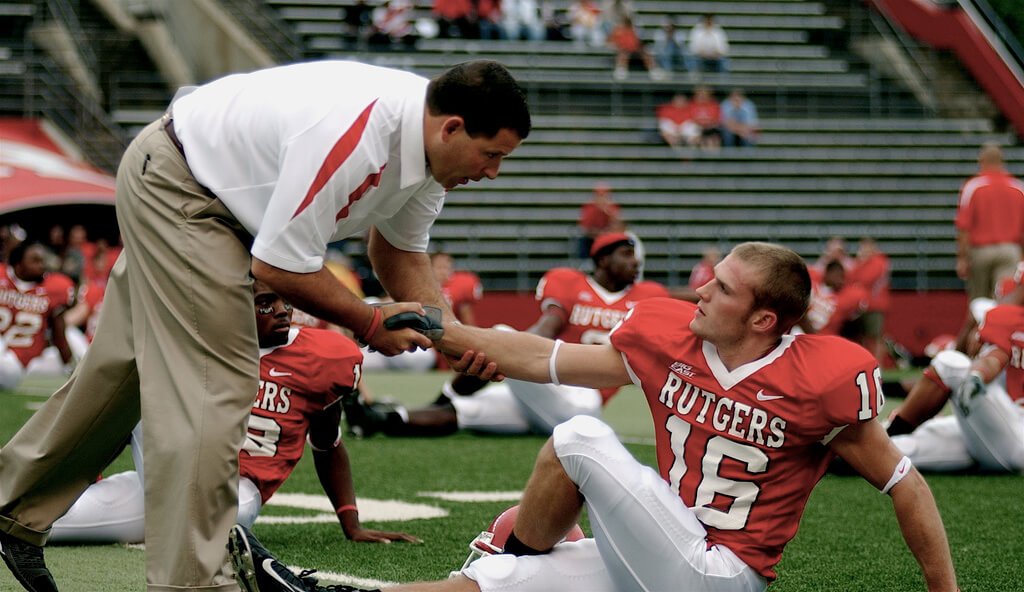 Greg Schiano is now officially out in the running to become the next head coach of Tennessee Vols due to immense pressure from the social media. Is this the right step or another big mistake?
USA TODAY reports that a deal was being finalized before Tennessee withdrew the offer because of the public backlash over the hiring. Schiano coached the Rutgers and Tampa Bay Buccaneers before. He is currently the defensive coordinator of Ohio State. His stint at Rutgers was borderline good considering he tallied a 68-67 win-loss record in a span of 11 seasons. In his last seven seasons with the team, he led them to six bowl appearances.
So why is Schiano suddenly out in the running for the Vols' post? The main reason is his association with Jerry Sandusky, a former defensive coordinator in Penn State who is currently behind bars for sexually abusing young boys. Schiano worked under him as defensive backs coach in the 90s. Greg's was allegedly involved because he knew about the abuse but did not act on it based on the testimonies of ex-Penn State assistant coach Mike McQueary.
When news started circulating that Greg had one foot inside the door of becoming the Vols' next head coach, alumni, students, and fans started to vent their ire on social media. Some claim that his association with Sandusky while others suggest it was his underwhelming performance which did him in. For the record, Schiano has never been charged or otherwise implicated in the case involving Sandusky and he also denied such claims.
According to Sports lllustrated, Schiano could find loopholes in the MOU signed between him and Tennessee. His lawyers could explore the possibilities of a breach of contract. However, if such legal battle proceeds, it might affect how teams or schools view him as a head coach prospect. On top of it, if he decides to file a case, Schiano could claim he lost potential income by turning down other offers after believing Tennessee was going to hire him. There are many legal implications worth exploring but the bottom line is that the Vols have distanced themselves from any controversy by not pushing through Greg's hiring.
If Schiano needs any backers that he is qualified for the job, New England Patriots head coach Bill Belichick is one of them.
"He's one of the very best coaches I think in our profession. He's a great coach. I'm sure he'll be a great head coach. Again, he's done an awful lot. He's helped me in a lot of different ways and I have a lot of respect for him," Belichick says. Is Schiano a victim of social media backlash or do the protest against him carry a certain amount of validity? The answer could be yes.
Schiano is a man whose past is tied to a convicted child abuser and his record, although decent, is not that impressive to go beyond the doubts and raised eyebrows against him. "Schiano covered up child rape at Penn State" was painted in a large rock inside Tennessee's campus. The message quickly went viral. The backlash even reached government officials, including  Tennessee State Rep. Jeremy Faison which did not hide his thoughts on the matter.
"They're the face of our state. We don't need a man who has that type of potential reproach in their life as the highest-paid state employee. It's egregious to the people and it's wrong to the taxpayers," he added. '
Republican gubernatorial candidates Mae Beavers, Diane Black, Beth Harwell and Bill Lee also aired their sentiments via Twitter.
Such incidents are often used by public officials to gain the public's interest and trust. That is the crucial role that social media plays today, they can either make or break a person's life in an instant without going due process. Greg Schiano just found out about it in a hard way.