How to grow your money from a multifamily investment
Creating new sources of revenue using a multifamily investment is a clever way of generating a passive and sustainable income.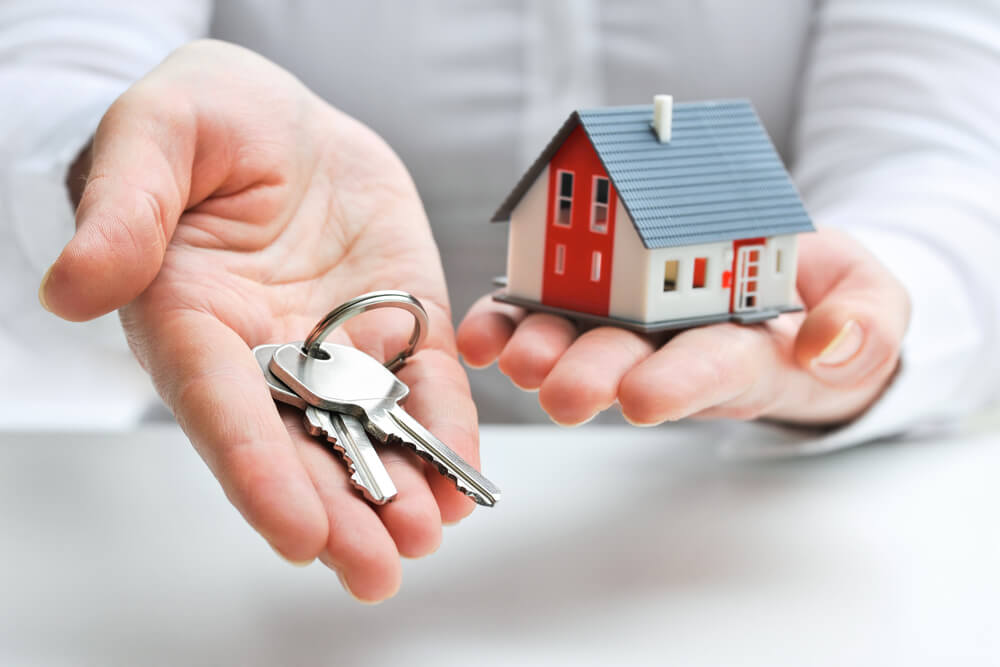 The goal of any entrepreneur is to build a business that can be scaled and can eventually turn into a passive investment. Entrepreneurs are focused on creating additional streams of revenue, whether it is in their business or in a new investment. I have learned that as you scale your multifamily investment business, the goal is identical. In this article, I am going to focus on the additional streams of revenue that can be generated through multifamily and detail how diverse an investment can be in multifamily.
I created the term multifaceted while I was on stage at our live event describing additional streams of revenue.
I was teaching how to add additional streams of revenue to any business. Think of it as a wheel, and your job is to add "spokes" to the wheel. In the example I gave on stage, I was discussing my former restaurant. My goal was to add additional "businesses" to my brick and mortar store. I wrote a cookbook, created training videos to sell on cooking recipes, created e-books, and manufactured physical products to sell on Amazon. Each of these spokes would generate additional revenue to the brick and mortar store. The possibilities are endless!
In the case of multifamily, let's dive into eight spokes that can add revenue to your bottom line:
1. Property Management
2. Education
3. Brokerage
4. Syndication
5. Service company (HVAC, Plumber, Electrician)
6. Cleaning company
7. Trash valet
8. Building company
Property management
When Jake & I bought our first deal, we decided to self-manage the property. We were both working full-time but thought it was in our best interest to learn the ins and outs of property management, so when the time came to hand off to a property manager, we would have an idea of how to manage the manager.
Within a year of that first purchase, we had almost two hundred units under control. We decided it was in our best interest to self-manage the portfolio, and it allowed Jake to quit his full-time job and focus exclusively on real estate. Jake was earning a management fee to manage the day-to-day operations of the portfolio, but more importantly, he was maximizing the operational side of the business. The properties were performing tremendously, which allowed us to increase the values and refinance out equity and continue to expand our holdings.
This spoke can become a rather large revenue generator, but it can also allow you to create wealth through proper management. We were reluctant to create a management company and hire employees, but it was one of the best decisions for us.
Education
We fell into the education spoke by sheer luck. Investors and friends noticed the success we were achieving with multifamily, so we decided to start Jake & Gino and launch our podcast Wheelbarrow Profits, a top ten real estate podcast on iTunes. Our initial goal was to generate some money from selling training videos and micro-courses. This spoke has morphed into something totally different from where it began.
We have been able to create an ecosphere of multifamily investors, create a brand that has actionable, motivating content in the multifamily space, and garner the trust of hundreds of investors. This has allowed us to build a list of investors who want to invest in our deals, and to be able to offer investors an opportunity to generate passive income.
The education company has also allowed us to create some amazing relationships and learn from some of the top leaders in the industry. How much money would you pay to be able to spend an hour with Ken McElroy? The answer would be thousands if you even get the chance to talk to him. We had a podcast with Ken, and it was an amazing hour! We were able to learn from a master while sharing his knowledge with our community.
Syndication
Now that the education spoke was created, syndication became much easier for us. A real estate syndication is an effective way for investors to invest in properties and projects much bigger than they could afford or manage on their own with raising capital from investors. We have yet to syndicate a deal, although the investor base has been created and the substantive relationships are being formed.
The number one task of any syndicator is to network and build their database of investors, and we started this process by sheer luck through our educational platform. When the time comes to syndicate our first deal, we should have very little concern in raising the capital for the deal.
Service company
One of the toughest challenges when investing in your first multifamily property is to hire a responsible maintenance person. As you accumulate more units, you will begin to hire full-time maintenance personnel. One way to handle maintenance is to create your own service businesses: HVAC, plumbing, and electrical (even painting and flooring).
You can utilize these businesses to service your properties, while they are also functioning as stand-alone businesses. Any service contractor who begins to invest in multifamily can utilize their crews to service their own investments, cutting out the middleman, earning income from their business and getting the job done quickly and correctly. I would recommend service contractors to approach multifamily owners to see if they can invest in the deal and offer their services as part of the value proposition.
Cleaning company
Many multifamily operators sub out their cleaning services to a cleaning company. What if you decided to create or partner with a cleaning company to service your assets and the assets of other operators in your market?
Trash valet
Charging a tenant to pick up their garbage, commonly referred to as trash valet, has come into vogue in the past few years. Basically, the management company charges a fee, usually around $10-20 per month, to have the tenant leave the garbage outside their door so that the maintenance man can come and pick up the garbage and throw it in the dumpster. $10-20 per month may not seem like a huge sum of money unless you own hundreds of units!
Trash valet companies are popping up everywhere to handle this amenity for larger operators. Why not create your own trash valet company to service your own portfolio and the other property owners in your market?
Building company
We own a twenty-two unit property that contains a parcel of land that can be developed into apartments. Although this is definitely out of our comfort zone, we already have a small crew that handles our cap-ex projects. The next step may be to create a building company with partners that have the skill set to build out the units.
The thought of a building company to me is mind-blowing, knowing that we started with a small twenty-five unit property only five years ago. My recommendation to you is to keep an open mind and take what the market gives you. Set goals and make a plan that pushes you out of your comfort zone and takes you out at least three years into the future.
I'm sure there are countless other businesses you can create for your multifamily. I have wanted to start renting trucks to tenants for them to use when they are moving in or out of the property. I would love to hear your recommendations on any businesses you are considering starting or have started to service your multifamily real estate investments.
(Featured Image by DepositPhotos)
—
DISCLAIMER: This article expresses my own ideas and opinions. Any information I have shared are from sources that I believe to be reliable and accurate. I did not receive any financial compensation for writing this post, nor do I own any shares in any company I've mentioned. I encourage any reader to do their own diligent research first before making any investment decisions.