How to grow your startup business with social media
Social media allows a small business startup to reach a large audience quickly. It means you can communicate with your audience at almost any time of the day or night.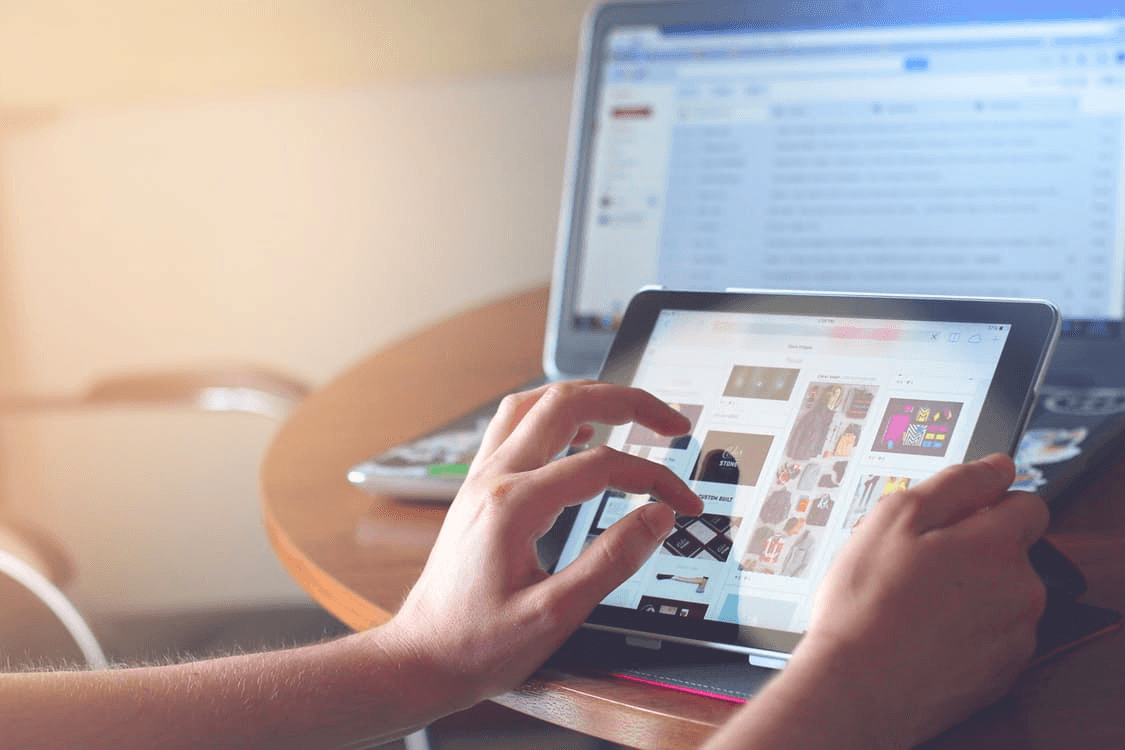 Online social media has become a Central form of communication in the 21st century. This is not only true between friends and family but also for business to business and business to customer relationships.
Whatever stage your business is up to in this cycle you need to have a marketing plan that incorporates this critical form of media.
Social media is the most likely place for you to be able to have a conversation with your audience.
While blog and email marketing I still Central to any startup campaign, it's the social media that create and bills public momentum and branding.
Social media allows a small business startup to reach a large audience quickly. It means you can communicate with your audience at almost any time of the day or night.
On the flip side, social media is also less forgiving. Your branding needs to be spot on, and your message needs to be crystal clear.
Just as web design and on-site factors affect conversion, so also, social media and offsite interaction affect your startup growth. Social media is one of the best ways to grow your startup business. Here a few rules to play by if you want to make the most of the growth opportunities on social media.
Build strong profile pages
Make sure your branding is strong and clear and your unique selling proposition front and center.
Your social media profiles should not be a dumping ground for a backlink. They should present your brand in a consistent manner. You should, therefore, fill out the profiles completely.
Your profile should include logos, contact information and historical information about the goals and mission of your business or enterprise.
On some social media platforms, this is really straightforward. Twitter enables you to have a 160 character biography and a link to your website as well as your location. That's it.
On the other hand, Social media platforms like Facebook and LinkedIn allow you to write more about your company startup and really showcase your portfolio.
The bottom line is the same. Make sure you complete your profiles along with all images, branding and links. Most importantly, make sure there is sufficient contact information.
Adopt a content calendar
Consistency is so important with social media. What makes social media and which media projects like Whiteboard Friday so successful is the consistency and reliability of those social media events.
Whatever social platforms you decide to use, make sure that you are publishing regular information in a recognizable format.
If your marketing strategy is video, for example, then make sure your videos of branded that they go out of the same day every week or every month and that they are roughly the same length.
Consider PragerU as an example of this kind of consistent and reliable approach to video marketing.
Same appearance, same style and same strategy – engaging professionals in a given philosophical field with some culturally relevant or economic questions.
If you are using the Podcast as your social media platform, the same rules apply. Make sure that the podcast clearly recognizable and branded.
Ensure sure that these messages are roughly the same length and that there is some consistency in there regarding your branding.
Have a strategy for all social networks
There is some debate about whether you should attempt to use all social networks for your business start up. It is true that some social media platforms provide a better return on investment than others, depending on the niche.
You may find after a period of trial, that the social media platforms that are going to give you the best growth and the best return on your investment are Pinterest and LinkedIn, for example.
The results from a recent Hubspot survey involving 569 customers, most respondents stated that they expect to see their brand in at least three to four social media platforms. This is consistent with what we know about trust measurements among users.
That's great, and you should run with that. However, it is important to at least set up the profiles of as many social media platforms that you consider remotely relevant to your niche and be prepared to give time for each of those social media platforms to develop
Maximizing social media momentum
Once you have determined how often you are going to publish which platforms are most suitable for publishing on and what marketing strategy you're going to use in your publishing, It's time to put those social media platforms heavily.
There are some social networks that are simply going to be more useful for you than other networks.
Once you know which networks are the best for you, then you need to develop a robust strategy to push those networks.
Whether you are posting daily, weekly or monthly you need to have strong calls to action in those networks which have proven themselves to bring the best return on your investment.
If you have done your testing, you will know what message is most likely to appeal to the audience you are speaking. That's going to be a wonderful opportunity for you to grow your business with legitimate and interested quiet so customers.
Consistent branding and content creation
Once you have your content calendar in place and you know which media platforms you are going to rely on; the next thing is to create the content.
This is where many start-ups fall. You do not have to create every conceivable piece of content there is. Your goal here should be to create one to three types of content and then to present them consistently.
You want to ensure that your content always aligns with your brand.
If you are an accountant, You are going to need to establish the link between your funny cat videos and your financial services. Otherwise, you ought to give up the cat videos.
Everything you do on social media should align with your businesses core mission and branding. This is so important. Failure to produce a consistent message through all of your social media channels will result in a confused marketplace. And, a chaotic marketplace will not buy.
Ensure your content is compatible
Along the same lines of consistent branding, there needs to be compatibility across social media platforms. One of the ways you can utilize social media to help grow your startup is to ensure that the content you are placing on each platform is suitable for that platform.
This should be self-evident. Images and video work on almost every platform. But text, memes and humor may not. LinkedIn, for example, expect professional information delivered in well written and well-produced form. Twitter will let you shout out a message, but only in bite sizes.
Therefore, choose the platform that appears most compatible with your audience and allows you to present your marketing to them directly. Find out where your audience is gathered, and then start moving in those circles.
In other words, don't overwhelm your Twitter audience with too much information and don't underwhelm your LinkedIn audience by providing too little.
Talk to your community
As your social media strategy begins to show some promise and growth, it's important that you begin to communicate with your audience on a regular basis.
This goes beyond simply delivering your content. Ideally, you want to find ways for your audience to provide content and information to you.
From a marketing perspective, Social Media Marketing is a blend of SEO and SEM. It's an opportunity to present your products to consumers. But what sets social media apart from other forms of marketing is the start-ups attempt to break in on an existing social circle and attempt to influence those within it.
Look for opportunities for you to engage your audience and build a strong, cohesive community for your brand.
People get bored very quickly on the Internet. Not all of your marketing strategies to engage every the community.
So, be mindful of this and follow the natural flow of conversation. When the conversation begins to wane, look for new opportunities to talk to other members of your community.
Where the conversation is building momentum be sure to stay with your audience and finish the conversation.
This means creating user-centric content. The kind of content that is not only liked by users but is the kind of content they may even act upon.
You want your message to be thorough, and you want your message to be believable on social media. Social media is a great place for your startup to build trust and authority in your niche. But it takes time inconsistency to see results.
—
DISCLAIMER: This article expresses my own ideas and opinions. Any information I have shared are from sources that I believe to be reliable and accurate. I did not receive any financial compensation in writing this post, nor do I own any shares in any company I've mentioned. I encourage any reader to do their own diligent research first before making any investment decisions.