How to grow your small business through Amazon advertising
Internal advertising on Amazon is excellent for visitors on the site and is necessary for your brand and product visibility. However, you do not want to limit your outreach to the same circle, and it is prudent to widen the scope to reach customers on multiple platforms. Marketing beyond Amazon can direct unexpected traffic from outside to the site and boost your conversion rates.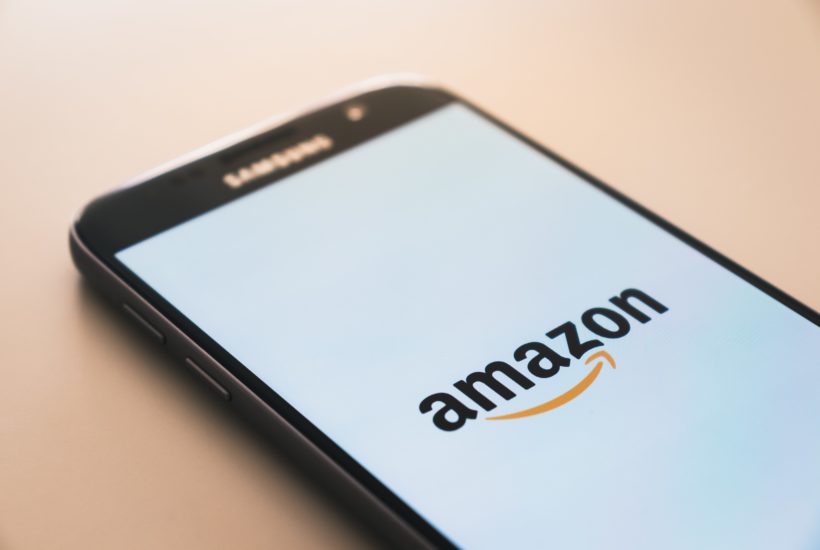 Amazon is undoubtedly the global leader in online sales for any product in the eCommerce marketplace today. Amazon has a worldwide reach and a massive customer base that offers numerous opportunities for any participating business.  
Small businesses and startups with niche products have leveraged this advantage profitably and gained global recognition besides enjoying a lucrative market courtesy of the Amazon brand.
However, Amazon appears to be changing the metrics to prioritize high-profit products and those under its label. Amazon's latest algorithms will make it harder for small brands to compete for better ranking that is crucial for market visibility and, the subsequent drop on shopping results pages may diminish third-party sales. 
The new changes put small businesses in direct competition with Amazon on the same platform and call for a new strategy. Here is how to grow your visibility in the market through Amazon advertising despite as you align your business and products with the new algorithms. 
Advertising on Amazon
If customers have no clue that your product exists, you waste your time in the market. Advertising is what helps businesses launch new products while creating awareness among prospective buyers through brand visibility. 
Sponsored ads on Amazon place products high on shopping results and product detail pages to make it easy for customers to make choices. To grow your small business, design concise, precise, relevant, and informative sponsored product ads for high visibility placement on Amazon shopping results and product detail pages to drive your sales. 
Advertising on Amazon comprises sponsored products, brands, display, and store categories, each with specific goals. Sponsored product ads should be the best option for small businesses with limited budgets and with one or two products to market. 
These ads are for itemized product listings that feature in shopping results pages as well as on product detail pages. Most visitors on Amazon are usually high-intent shoppers looking for specific products to buy and, having a relevant ad to guide guarantees sales conversion. 
Optimize your product listing
An optimized product listing is vital for increased click-through rates, high conversion volumes, and favorable customer reviews that, in turn, boost your brand image and visibility. It is the product page for individual items offered for sale and must carry all the vital information needed to guide shoppers in making choices and specifically your product.  
As critical elements, the product page must have optimized titles, descriptions, unique features, images, credible reviews, and ratings that include possible questions and answers to create a wholesome profile useful to shoppers.
Optimizing each one of these elements, refines and boosts search visibility while providing an excellent customer experience that leads to higher sales. Start by creating keyword-optimized and informative product titles and include appropriate search terms in your concise and precise descriptions to boost ranking on shopping results pages. 
Consider the use of the Amazon keyword research tool to help you select the right keywords that resonate with market trends and shopper's intent for better human-oriented optimization and relevance. 
To make your listing page more attractive, insert high-resolution images for visuals, and work on your reviews and ratings as you update the questions and answers section to stay current.
Focus on the most profitable products on Amazon
The product range on Amazon is massive at nearly 400 million items and growing. The trick to business growth on Amazon is in knowing what product and niche to invest your effort in for maximum third-party sales. 
Equally, understand that business on Amazon is price-driven and that your products will only move if the pricing is competitive within that category offering similar products on the platform. 
In other words, to succeed on Amazon, you have to choose between unique products that are rare and much sought after or tweak your price tag to offer the lowest possible price in the market.
Start by conducting thorough research of the best-selling product categories and the factors driving their performance on Amazon. Go for carefully selected products to ensure high sales, faster clearance of inventory, and better ROI. 
Introducing a unique product in the market and adopting the Amazon promotional strategies can also help a small business or startup to gain valuable and profitable traction. Avoid the mistake of going for popular products on Amazon unless you intend to offer a better price advantage for customers to choose you.
Consider hot item retailing
When researching the best and fast-moving products on Amazon to invest in, remember to check if the same is locally available. If so, can you source them at a favorably lower cost to sell quickly on Amazon at a discounted but still profitable price? 
Newly launched products and limited production items are the best for this line of business and calls for quick thinking and action to turn a nice tidy profit online for a small business. Create a CTA sponsored ad with an inventory limitation catch for placement on Amazon to spur customer interest for quick sales.
Buy seasonal goods that include clothes, shoes, and tools when stores are clearing to make room for the new season's inventory at low prices and sell these online for the rest of the year for profit. 
As mentioned above, Amazon is a price-driven marketplace and, almost all customers come in search of cheaper products. Focus on products that offer pricing advantages while still hot in demand, to have them rank highly in Amazon shopping pages as you grow your business. However, do not burn your fingers by setting prices that fail to cover other costs that include taxes. 
Access external sources for traffic
Internal advertising on Amazon is excellent for visitors on the site and is necessary for your brand and product visibility. However, you do not want to limit your outreach to the same circle, and it is prudent to widen the scope to reach customers on multiple platforms. 
Marketing beyond Amazon can direct unexpected traffic from outside to the site and boost your conversion rates. To direct prospective customers to the site puts your products at a competitive advantage over others in the same category by the extra number of visitors.
To improve your product search, increase your social media promotional posts to create product awareness, and direct your followers to the relevant Amazon page. 
Engage social influencers for added traction and collaborate with active affiliate marketers on Amazon to promote your products. Generate the alternative traffic well and drive your sales volumes to increase profitability for your business growth and better ranking in the new Amazon algorithm.
Leverage fulfillment by Amazon (FBA) 
Customers love the online shopping experience that includes doorstep deliveries in the shortest time possible. Your products need to enjoy preference and have a competitive edge over others in the same category. 
To enjoy this enormous advantage, consider the fulfillment by Amazon option that does not only ensure satisfied customers but also earns their trust. Fulfillment by Amazon can help small businesses sell products beyond their immediate geographical zones through Amazon's worldwide shipment network.
Using fulfillment by Amazon takes the stress out of doing business online for small businesses with limited capacity. Under this program, the seller gets free shipping to the nearest Amazon fulfillment center, storage, packaging, delivery, and dedicated customer service for the products.
Amazon also handles returns on your behalf through its online returns center that provides excellent customer support for all products sold under this program. You will sell more when customers know that they can count on Amazon's fulfillment record for better experience once they order.
Create a structured ad campaign strategy
Due to the sheer volume of similar products moving on Amazon, sustaining a vibrant ad campaign can be a challenge. You must put in place a structured ad campaign strategy and keep updating to make it responsive to online market dynamics. 
The central factor here is how well you apply the right keywords for your products and how they fit in the ad campaign. To stay relevant, do not stop at the initial choice of keywords, but strive to maintain a constant review to improve sales.
Align your keywords well so that the ads are responsive to the customer's search intent if you hope for better ROI. Your ads must be compelling with a CTA element while specific to both the product and the customer needs with a structured use of negative keywords for effect. 
You also have three ad placement formats to choose from that include sponsored product ads, headline search ads, and product display ads that can enhance your marketing effort on Amazon.
Conclusion
The bottom line for any business is the profit margin and, the emphasis is on products or services that achieve this goal. The fact that the new Amazon algorithms favor high-profit products means smart businesses can still achieve high product ranking on the platform through selective marketing and higher sales volumes. Do not place any item on Amazon without due diligence on the demand dynamics and sufficient market intelligence.
__
(Featured image by Christian Wiediger via Unsplash)
DISCLAIMER: This article was written by a third party contributor and does not reflect the opinion of Born2Invest, its management, staff or its associates. Please review our disclaimer for more information.
This article may include forward-looking statements. These forward-looking statements generally are identified by the words "believe," "project," "estimate," "become," "plan," "will," and similar expressions. These forward-looking statements involve known and unknown risks as well as uncertainties, including those discussed in the following cautionary statements and elsewhere in this article and on this site. Although the Company may believe that its expectations are based on reasonable assumptions, the actual results that the Company may achieve may differ materially from any forward-looking statements, which reflect the opinions of the management of the Company only as of the date hereof. Additionally, please make sure to read these important disclosures.