What has happened at the 2017 LA Auto Show so far
New models from Tesla, Hyundai, Ford, Chrysler, Kia, Volkswagen, BMW, Audi, Porsche, Mazda, Nissan, Chevrolet, and Jaguar were unveiled.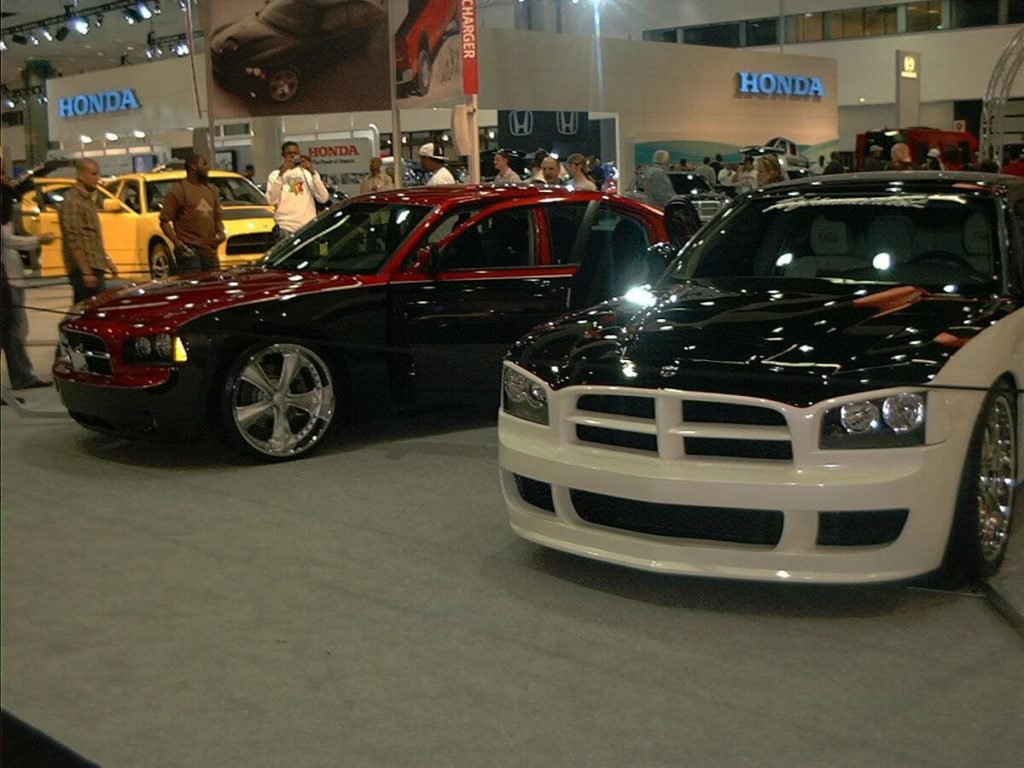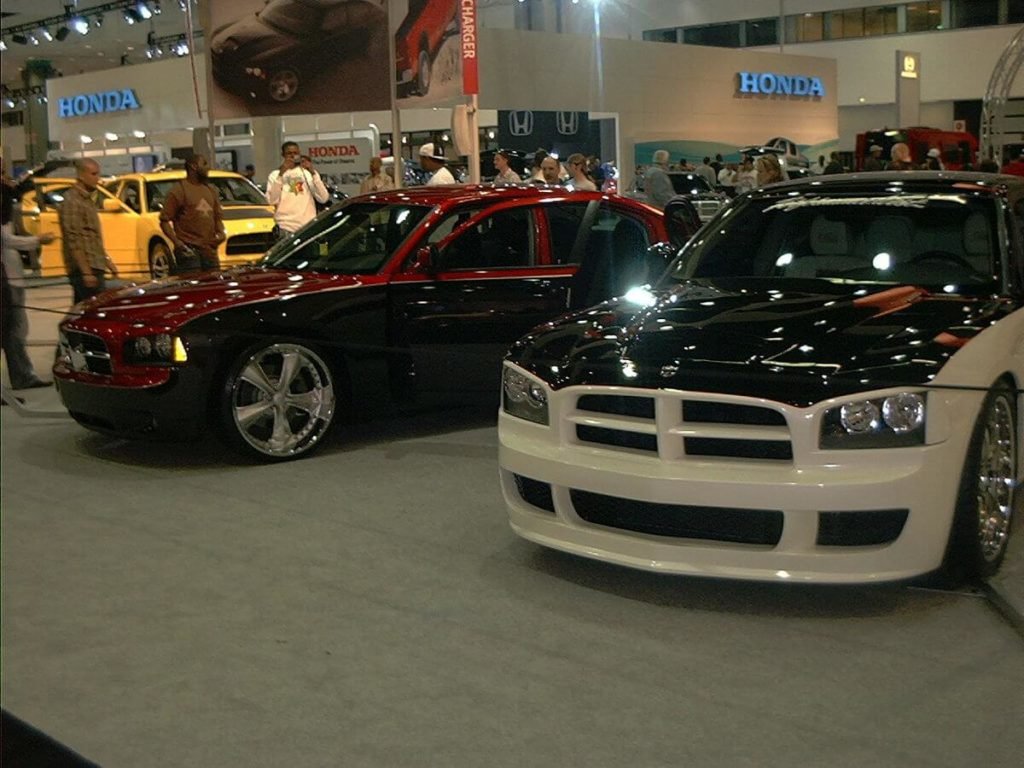 For car lovers, the month of December kicked off with a big bang as the 2017 LA Auto Show commenced last December 1 and will conclude on December 10. The Los Angeles Convention Center serves as the event's venue, with the event taking over the whole campus.
The annual auto show featured over 1,000 new vehicles ranging from sports cars and luxury cars to pickup trucks and sports utility vehicles (SUVs) from a vast roster of car manufacturers like Ford, Chrysler, Kia, Volkswagen, BMW, Audi, Porsche, Mazda, Nissan, Chevrolet, and Jaguar, among others. Attendees can browse for new car tech, purchase new cars, and go for test drives on the suave, sophisticated automobiles.
If you want to know what went down so far at the 2017 LA Auto Show, you're in luck as we'll be detailing what happened there.
Vehicle reveals
Obviously, one of the most anticipated parts of the auto show is the reveal of new vehicles, and this year's show did not disappoint. The Manual listed five biggest reveals at the event. Some of these vehicles will be sold in a few months, while people will have to wait longer for others.
2018 Jeep Wrangler JL
The first vehicle is the 2018 Jeep Wrangler JL. There may not be any changes in its look, but if you will look at its specifications, there have been significant modifications in its engine technology and interior features. The engines are a 3.6-liter V6 that is capable of making 285 horsepower (hp), a 2.0-liter turbocharged motor at 268 horsepower, and a 3.0-liter turbodiesel at 260 hp. Going inside, it comes with state-of-the-art technologies such as an 8.4-inch touchscreen infotainment and even USB ports. Its ignition can now be done with a push of a button.
2019 Land Rover Range Rover and Range Rover Sport P400E
Next are the 2019 Land Rover Range Rover and Range Rover Sport P400E models of Jaguar. These plug-in hybrid vehicles (PHEVs) contain a turbocharged 2.0-liter inline-four cylinder engine along with an electric motor. They are capable of producing 398 hp. The two PHEVs come with a 13.1-kWh lithium-ion battery, which can be charged for less than three hours.
2019 Infiniti QX50
The third biggest reveal in the event is the 2019 Infiniti QX50, a huge departure from its previous incarnation. Its design screams sleekness and beauty, and its fuel economy boasts efficiency with the help of a VC Turbo engine with a peak power of 268 hp and a peak torque of 280 pound-feet.
2019 Subaru Ascent
There is the 2019 Subaru Ascent. After the disappointing Tribeca, which was said to be terrible in its design and was discontinued in 2014, the Japanese car manufacturer worked on redeeming itself, and this time, it hopes to get the people's graces back with the Ascent SUV. It can hold up to eight people and has 72.6 cubic feet of cargo capacity. Its design is reminiscent of a Forester SUV but only bigger, and its engine is a 2.4-liter four-cylinder motor at 260 hp and 277 pound-feet of torque.
2019 Mercedes-Benz CLS
Finally, the penultimate vehicle on the list is the 2019 Mercedes-Benz CLS, a stylish four-door coupe. It combines the look of the recent models of Mercedes-Benz and its distinctive fastback silhouette, fusing the elegance of its predecessors and an aggression appropriate for the modern times. The CLS 450 is the only model at launch that will have a six-cylinder engine as well as a small electric motor, which will improve the torque and fuel consumption.
Other big reveals
Other significant unveilings in the auto show include the 2018 Kona SUV of Hyundai and the Tesla Model 3 electric vehicle (EV).
USA TODAY reported that the South Korean car maker revealed the vehicle last Wednesday. The Kona is stated to be the first of seven redesigned crossover utility vehicles, and they will be launched to American stores when 2020 comes.
The Kona's exterior look goes by the theme of "urban smart armor," according to Hyundai. Consumers can pick between two options for the Kona's engine: a 2-liter engine at 147 hp or a 1.6-liter turbo at 175 hp.
It also comes with some notable safety features such as the forward collision-avoidance assist with pedestrian detection, a feature that can send a warning when a driver is recklessly driving or is sleepy during the trip, and a lane-keeping assist feature.
American automaker Tesla surprised attendees with its reveal of the Model 3 EV, which is considered as the most-awaited car of the century, per Ars Technica.
Looking at its features, the Model 3 can go from zero to 60 mph for only 5.1 to 5.6 seconds, and it has a mile range of 220-310 miles. It can seat up to five adults and has a cargo capacity of 15 cubic feet. Some of its safety features are the automatic emergency braking and collision avoidance. It is also equipped with eight airbags and electronic stability and traction control.
Some new trends
When it comes to the potentially innovative trends, National Public Radio reported that car subscription services may change the way on how consumers take access to cars.
Cadillac introduces its Book subscription service, which has a monthly fee of $1,600. Maintenance and insurance are included in the fee, and subscribers can choose any Cadillac. Meanwhile, Volvo also has its own subscription service for the XC-40 crossover and the Lincoln brand.
Additionally, with Google Maps and Microsoft providing maps for cars now, there is a new competitor called what3words that is trying to bring a fresh spin to the mapping technology. To avoid confusion due to streets having similar names, the company divided its map of the world into 10-foot squares, with each square bearing a name consisting of three words.
Finally, there is the emergence of new personal transporters such as the electric bicycles. Manufacturers like Micro Kickboard, Propella Electric Bikes, Urb-E, and Razor USA displayed their products during the auto show, and these vehicles, which can be used to replace the commute from the train station to the office, can reduce pollution in big cities.
Young adults enjoy using such vehicles. However, elders and people with disability can also benefit from these electric personal transporters to provide convenience in their mobility.
(Featured image by The Helper S via Wikimedia Commons. CC BY-SA 3.0)